Cheer to the Stars! Host an Awards Show Party
Awards season all culminates on Sunday. With the show going on without a host this year, we have our own little recommendation… make mango the star! If you're putting together an awards show party, add a little mango to your spread for a pop of gold fit for a super star.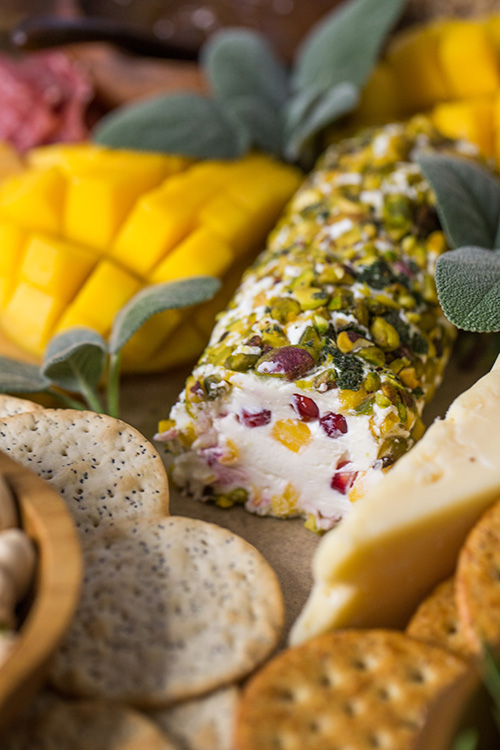 If you're hosting a party, there's gotta be a cheese plate. This pistachio crusted mango cheese log is an explosion of flavor that your guests won't be able to get enough of. With tangy goat cheese, sweet mango dices and salty pistachios, this cheese log will be gone in a flash.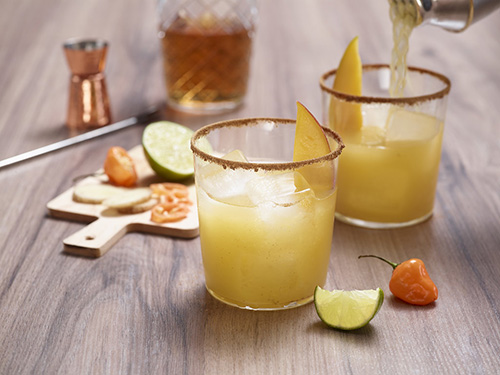 You've got to have a signature cocktail. Try a Spice & Ice for a drink that packs a punch! Filled with rum, ginger-habanero syrup and fresh mango puree, this cocktail's got some heat.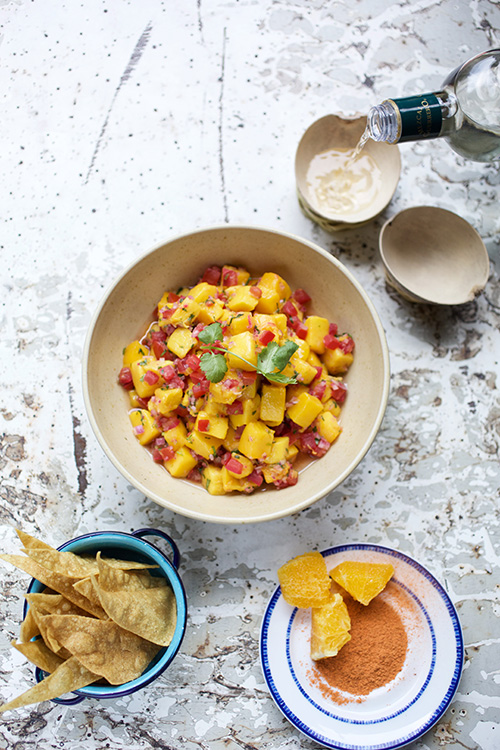 Take a pico at this fresh mango salsa! Chop up some tomato, onion, cilantro, chilis and mango for a tasty dip that pairs perfectly with salty tortilla chips. A mango pico de gallo is a great way to mix up classic salsa flavors with sweet and ripe mangos.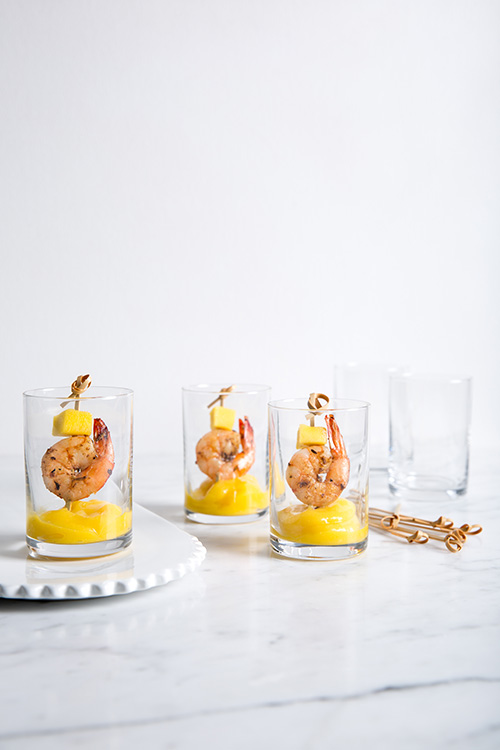 Add a layer of decadence to your party with these petite mango & shrimp shooters. Sauté some peeled shrimp and combine on adorable toothpicks with cubes of mango. Add some fresh mango puree to the bottom of a shot glass and top with your mango and shrimp picks. This delicious appetizer will be the talk of the tabloids the next day!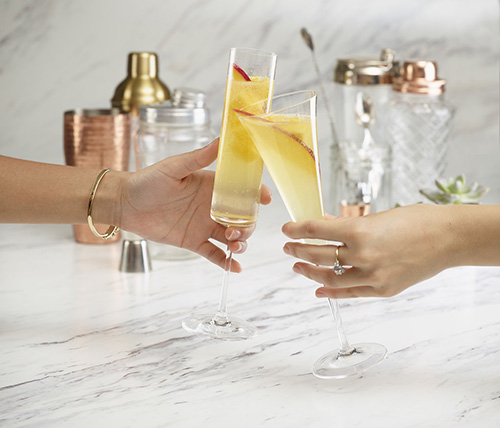 Cheers to the winners! Mix up some mango puree with champagne for a mango mimosa perfect for toasting your favorite stars.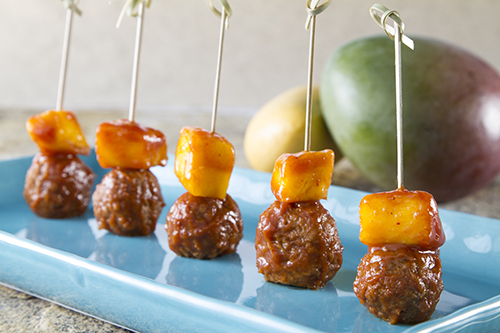 Are you running out of time and need one more bite to eat? These chipotle mango meatballs are for you. Buy some prepared meatballs and cook according to the package. Cook up some barbecue sauce, mango cubes and chipotle seasoning in a pan and then add the meatballs to the sauce. That's it. That's the whole recipe. It's easy, delicious and your friends will think you spent a lot more time preparing it than you did.