While it's #AlwaysMangoSZN, the summer brings plenty of opportunities to incorporate delicious, fresh mango into your diet. Whether you grill, dip, drizzle, or enjoy as a snack, mango will elevate the flavor of any savory or sweet dish. Aside from its versatility, mangos contain several key nutrients which may help your body's natural immune system to work properly.
Just one 3/4 cup serving of tasty mango provides:
8% of your daily Vitamin A
8% of your daily vitamin B6
50% of your daily vitamin C
These three micronutrients are not manufactured by the human body and come from the food and drink you consume. With a varied and balanced diet, with some mango added in, you should be able to get all the Vitamin A, Vitamin B6, and Vitamin C you need.
There are plenty of ways to incorporate mango into your summer menu planning. Here are some of our favorites.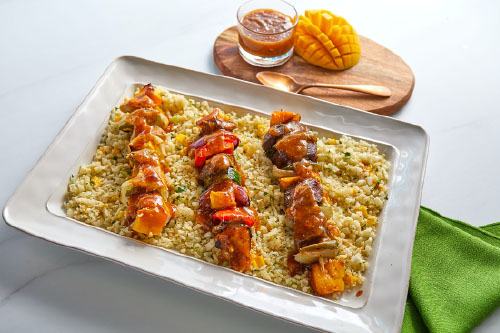 Looking for a sauce you can put on almost everything? Look no further than the Grilled Mango BBQ Sauce. This versatile sauce can be used as a marinade, base sauce, or side condiment.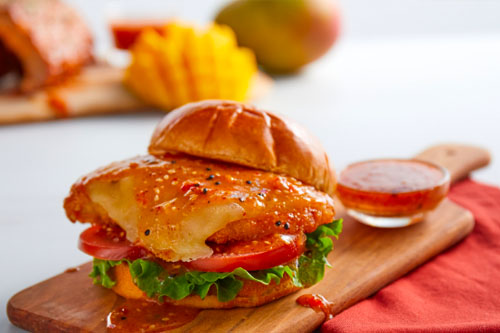 Add another versatile sauce to your arsenal with the Mango Chili Mustard Sauce. With a tangy zing, this sauce works as a simple glaze, dressing, or dip.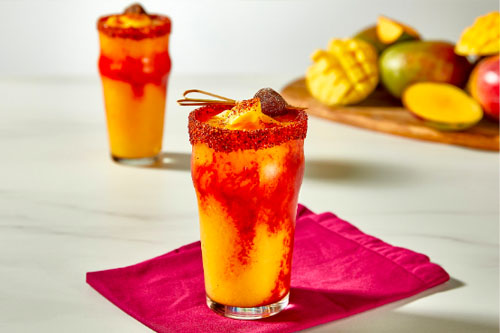 The ultimate summer drink, the Mexican Mangonada combines the natural sweetness of mango with the spice of chamoy sauce. Rim the glass with Tajin seasoning for the ultimate flavor kick.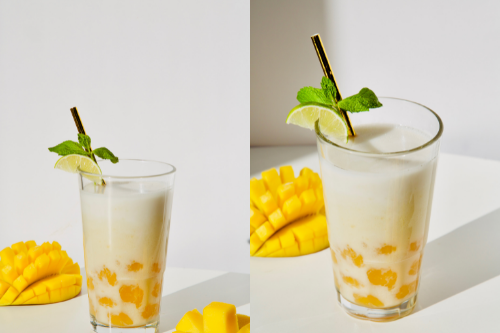 Boba is all the rage right now, so it's time to put a mango twist on it. This Mango Boba has double the mango love with mango puree used to make the boba pearls as well as the tropical tea.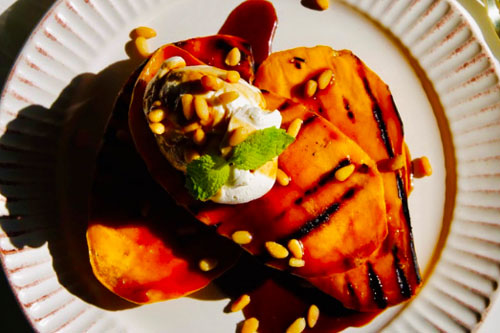 Grilled Mango with Balsamic Caramel and Vanilla Ice Cream
There's something about grilled mango. The char from the grill perfectly caramelizes the fruit to bring out a sweet and tangy flavor. This grilled mango with balsamic caramel and vanilla ice cream makes for a low-effort, high-impact summer dessert. For a lighter option, skip the ice cream or add a Greek yogurt topping.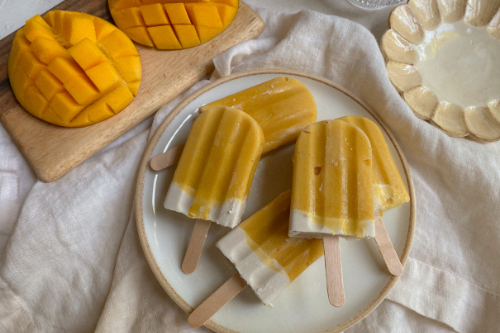 Satisfy your sweet tooth with these portable Dairy-Free Mango Creamsicles. With no dairy added, this is sure to become a new summer staple.