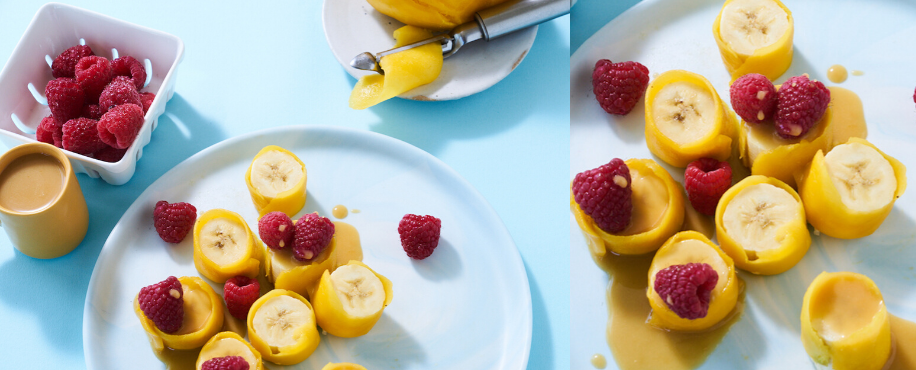 INGREDIENTS
½ cup plain coconut yogurt
1 orange, juiced
2 tablespoons coconut nectar
4 bananas, peeled
1 large mango, peeled
½ cup raspberries
1. In a small bowl, stir together coconut yogurt, orange juice, and coconut nectar. Set aside.
2. Cut bananas into 1-inch pieces.
3. Using a vegetable peeler, cut the mango into 1-inch strips.
4. Wrap 1 mango strip around each banana slice.
5. Top each banana with several raspberries and serve with the coconut sauce.