Mango Flan
PREP TIME20 minutes

COOK TIME40 minutes

TOTAL TIME

SERVINGS4
Recipe submitted by Olivia Crouppen, LivHungry.
Ingredients
1/2 cup Caramel
3 Eggs, room temperature
6 ounces Evaporated Milk
7 ounces Sweetened Condensed Milk
1/2 cup Fresh Mango Puree
1 tbsp Vanilla Extract, optional
PREP TIME 20 minutes

COOK TIME40 minutes

TOTAL TIME

SERVINGS4
Recipe submitted by Olivia Crouppen, LivHungry.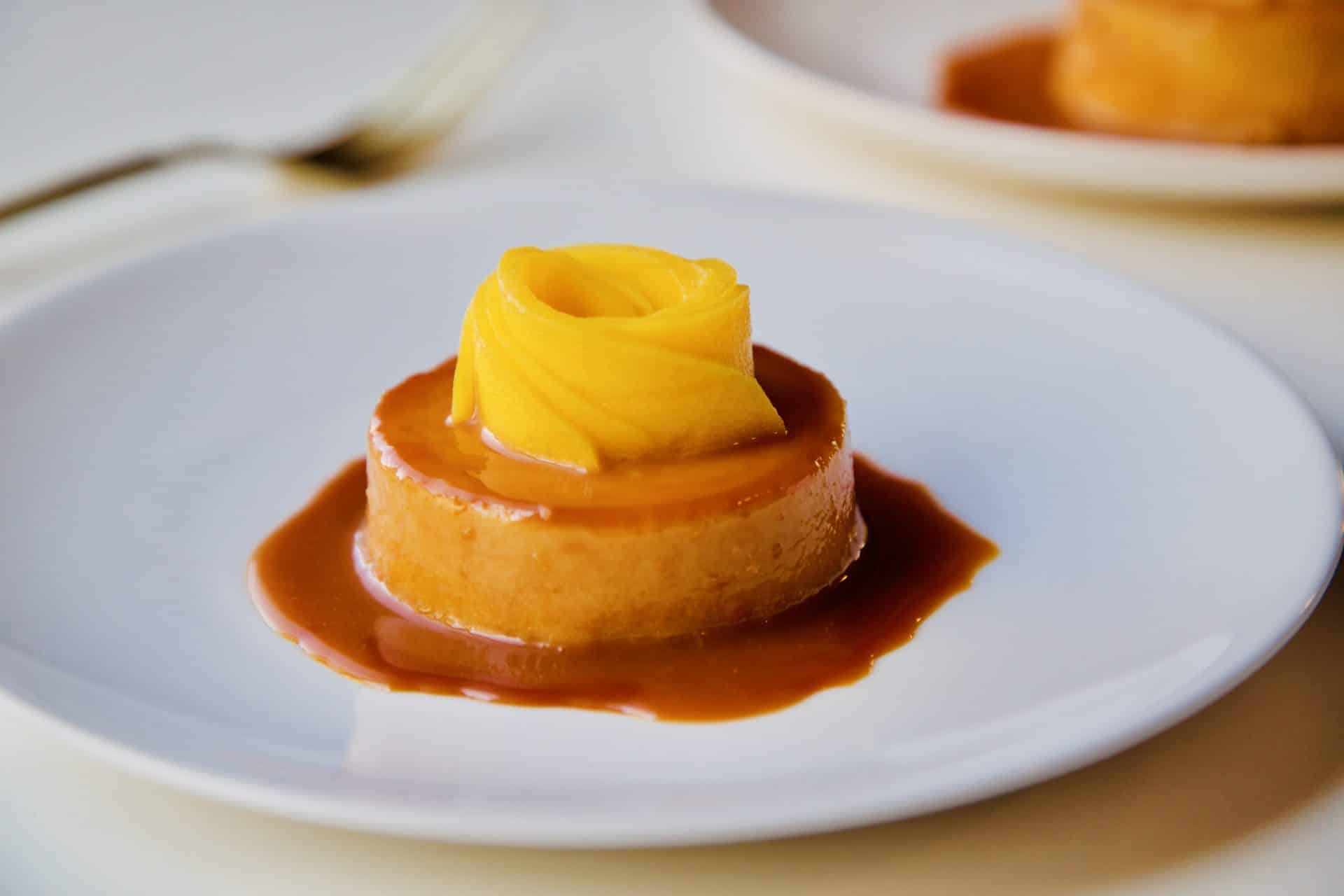 Instructions
Preheat the oven 350°F then grease four 3-inch ramekins or an 8-inch round baking dish with a bit of coconut oil.

Pour about 3 tablespoons of caramel into the prepared ramekins, making sure to fully coat the bottom and sides, set aside.

Peel the fresh mango and blend into a smooth mango puree, set aside while you make the custard.

To make the custard, combine the milk, eggs, vanilla and the mango puree. Whisk until smooth and even in color.

Pour the custard into the caramel filled ramekins and place them in a larger oven safe dish.

Pour recently boiled water into the large oven safe dish, filling it up about halfway. This will keep the oven moist when baking, ensuring the flans are gently cooked.

Bake for 40 minutes. The flan should appear set on top with a slight wobble in the center.

Remove from the oven and allow to cool at room temperature before chilling for 2 hours - overnight.

When ready to serve, turn the flan out onto a serving dish and top with fresh mango.

Enjoy! *Leftover flan can be covered and stored at room temperature for up to 3 days.