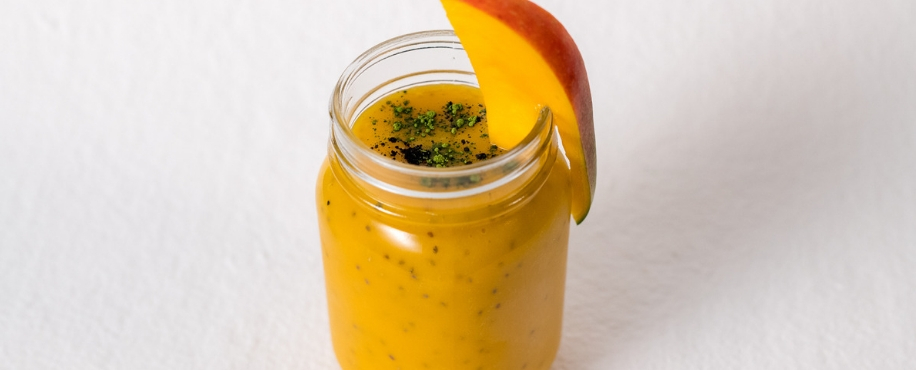 INGREDIENTS
2 ea. (or 3 cups) Ripe mango,* peeled & diced or frozen mango chunks
1 tsp. Turmeric
1 Tbsp. Ginger, minced
1 cup Brewed green tea (or water)
1 cup Ice (cubed)
Garnish
¼ cup Chia seeds
1 tsp. Activated charcoal
1 Tbsp. Matcha powder
*Recommended mango ripeness stage 4 to 5
Soak chia seeds in water overnight in the refrigerator.
Place all smoothie ingredients in a blender and blend until completely smooth.
Mix in soaked chia seeds until incorporated.
Garnish with options of matcha powder and/or activated charcoal.
Created by The Culinary Institute of America as an industry service to the National Mango Board.
Yield: 6 Portions