Chicken Mango Nachos
PREP TIME10 minutes

COOK TIME10 minutes

TOTAL TIME

SERVINGS4
Ingredients
2 Boneless Skinless Chicken Breasts, diced
1 tsp Chili Powder
1/4 tsp Salt
4 cup Tortilla Chips or Baked Pita Chips
1 cup Diced, Ripe Mango
1 Red Bell Pepper, diced.
2 cup Shredded Monterey Jack Cheese
1/2 cup Diced, Ripe Avocado
1 tbsp Minced, Fresh Cilantro
1 tbsp Lime Juice
PREP TIME 10 minutes

COOK TIME10 minutes

TOTAL TIME

SERVINGS4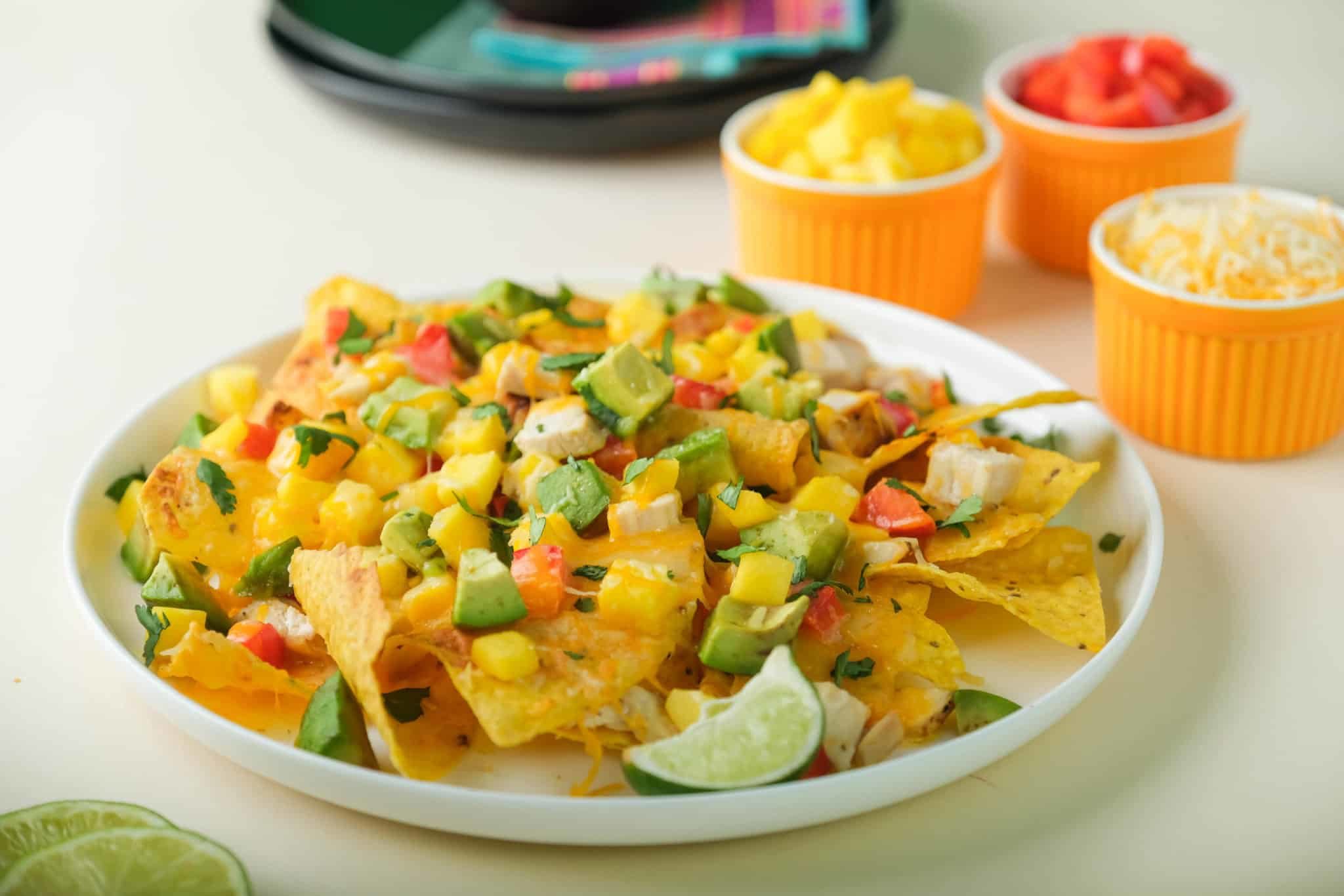 Instructions
Preheat the broiler.

In a nonstick skillet over medium-high heat, sauté the chicken until cooked through, about 5 minutes. Season with the chili powder and salt.

Lay the pita chips on a large baking sheet. Evenly top with chicken, mango, bell pepper, and cheese. Place under the broiler until the cheese is melted, about 3 to 5 minutes.

Remove from the oven and top with avocado, cilantro, lime, and a pinch of salt. Serve.