Brussels Sprouts with Mango and Bacon
PREP TIME10 minutes

COOK TIME15 minutes

TOTAL TIME25 minutes

SERVINGS4
Brussels Sprouts with Mango and Bacon
Ingredients
6 slices bacon, chopped
1 pound Brussels sprouts, halved
2 large mangos (about 2 pounds), peeled, pitted and diced
1 tbsp brown sugar
1/4 tsp salt
1/4 tsp pepper
PREP TIME 10 minutes

COOK TIME15 minutes

TOTAL TIME25 minutes

SERVINGS4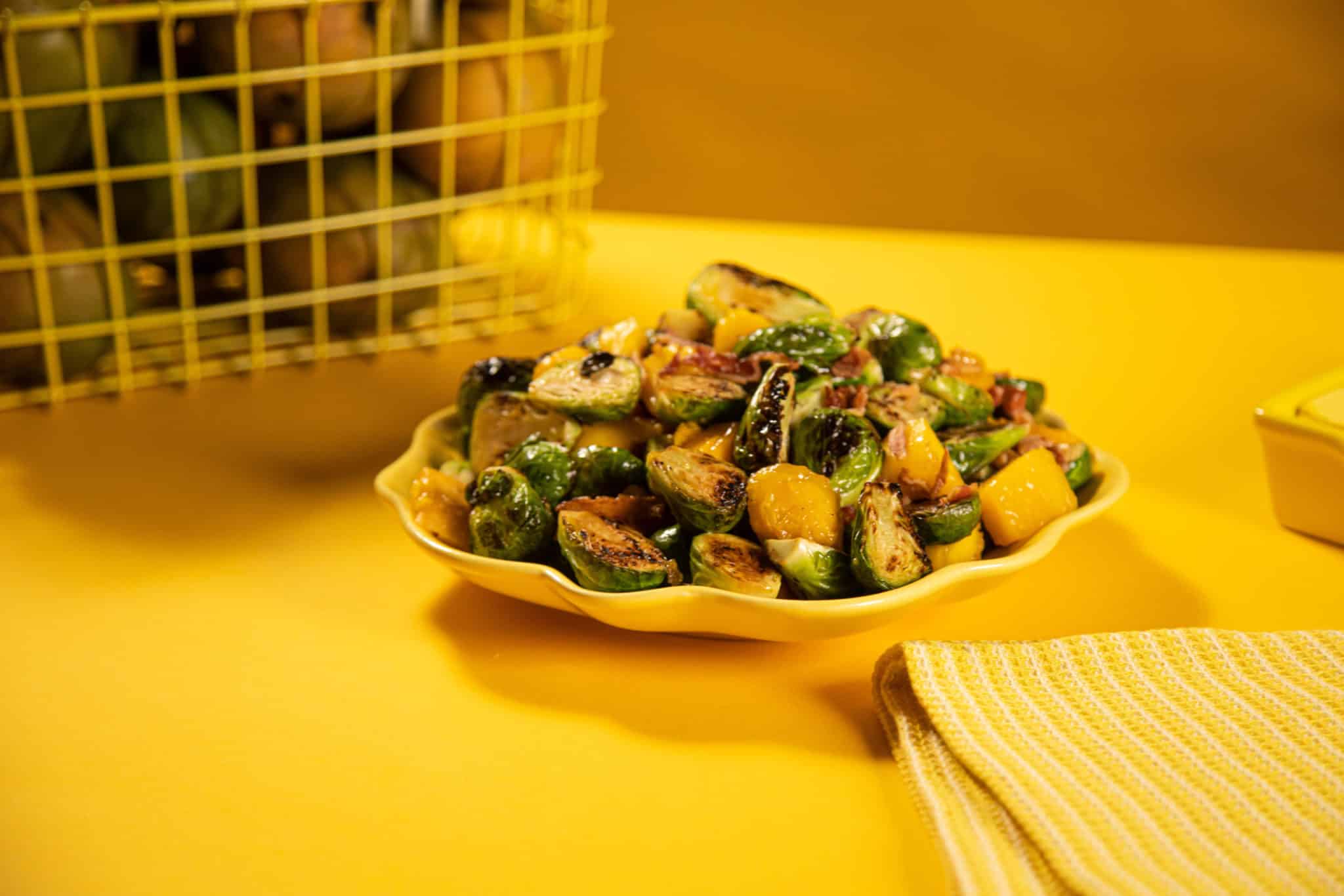 Instructions
Place chopped bacon in large non-stick skillet on medium heat. Cook until crisp and fat renders, 8 to 10 minutes. Remove bacon with slotted spoon and transfer to paper-towel lined plate; set aside.

Remove all but 1 tablespoon bacon fat from skillet and increase heat to medium-high. Add Brussels sprouts, mango, brown sugar, salt and pepper. Cook until Brussels sprouts and mango are beginning to brown and become tender; about 6 minutes, stirring occasionally.

Remove from heat and toss with reserved bacon.