UNLOCKING THE MYSTERY OF MANGOS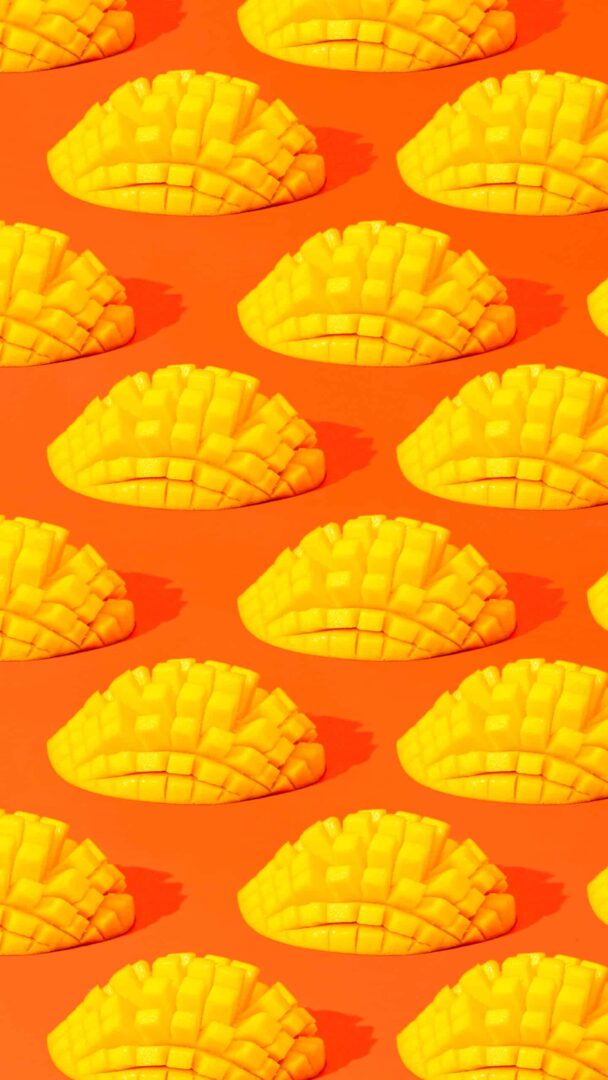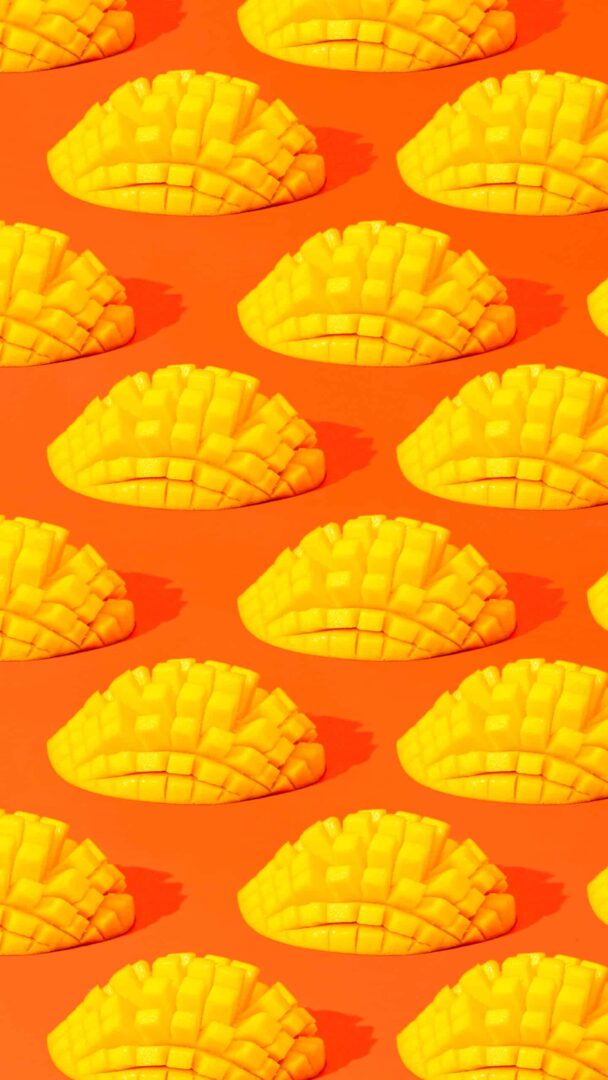 Do you know that mangos are one of the most popular fruits in the world? They are the fruits of an evergreen tree called Mangifera Indica, which is actually a member of the cashew family.
Mangos were first grown in India over 5,000 years ago. Mango seeds traveled with humans from Asia to the Middle East, East Africa beginning around 300 or 400 A.D. Spanish explorers brought mangos to South America and Mexico.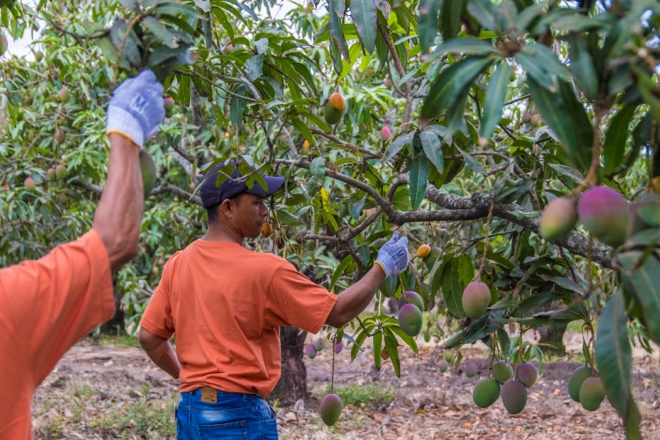 ---
The Scoop on Mangos
Mangos come in many shapes, sizes and colors on the outside including yellow, orange, red and green skin. However, the main part we eat, the juicy, inside flesh of mangos ranges from yellow to orange like a burst of sunshine.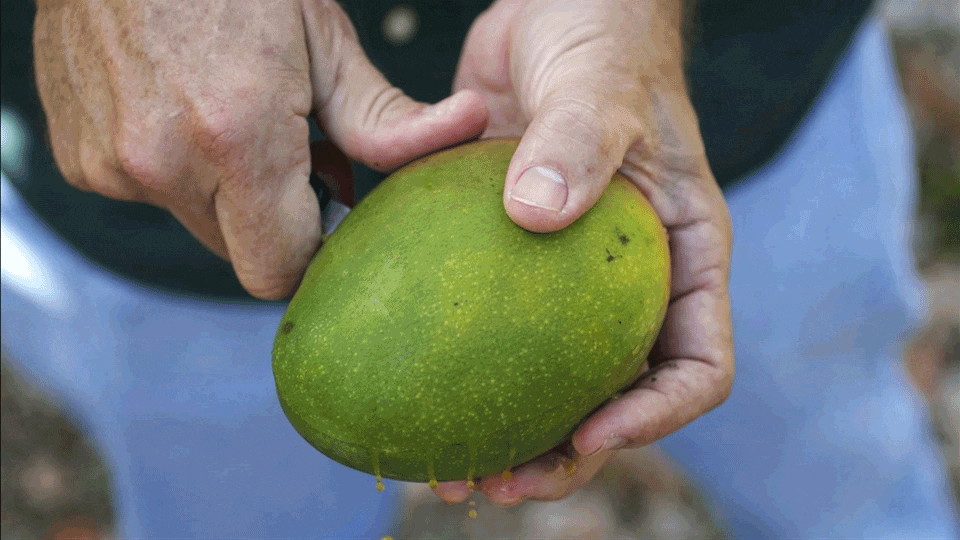 There are hundreds of different mango varieties around the world and in the U.S. there are six main varieties you can find in the supermarket throughout the year. Each mango variety has a unique flavor and texture. Learn More>
---
Mangos Are Super
---
Super good for you, that is. Mango is considered a superfruit as it contains many beneficial nutrients, including more than 20 vitamins and minerals. Mangos are an excellent source of Vitamin C, which plays an important role in immune function.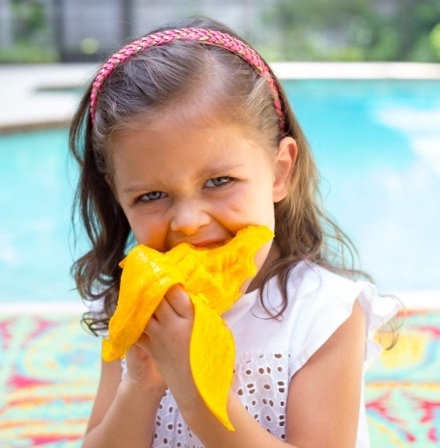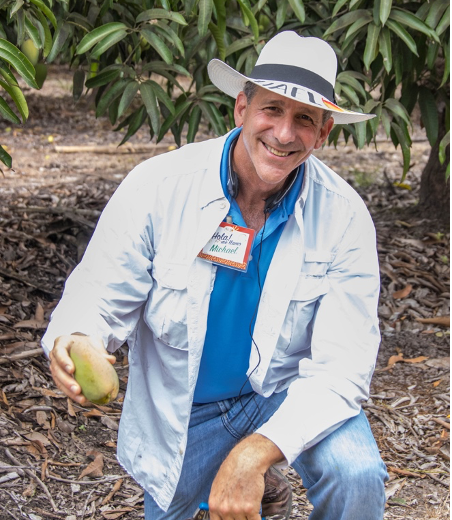 Meet a Mango Expert
Michael Warren is the owner and CEO of Central American Produce and a board member of the National Mango Board. He is third generation in fresh fruits and vegetables starting at five years old when accompanying his dad on Saturdays in Providence, RI.
Mangos were first introduced to him when he lived in Haiti in 1973. Later, the family business began importing mangos from Brazil. His passion for mango grew and grew and his company became a year-round supplier of mango.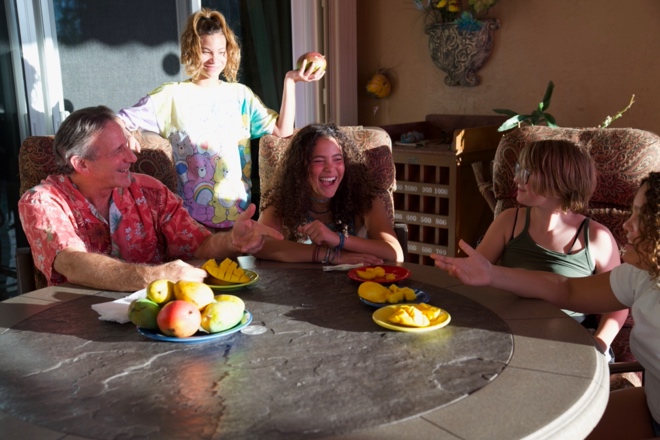 Michael serves on the National Mango Board, a promotional board to spread the mango love, educate the consumer and industry on the nutritional benefits of mango and increase consumption of the world's favorite fruit! During his six years on the NMB, he has served as Chairman, Treasurer and Secretary.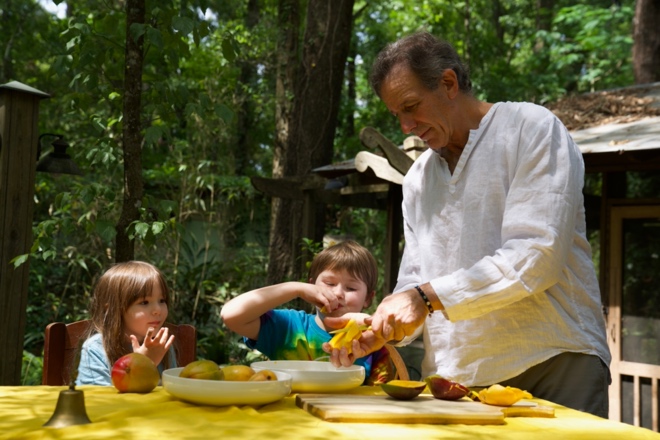 His passion is introducing children to healthy eating and growing the love for fresh produce. Michael lives in Florida with his wife Janice. Together they have six children, nine grandchildren, two great grandchildren and two more on the way. In his free time, he is cultivating mangos in his yard, bicycling, kayaking, and hiking.
---
Master Your Mango
---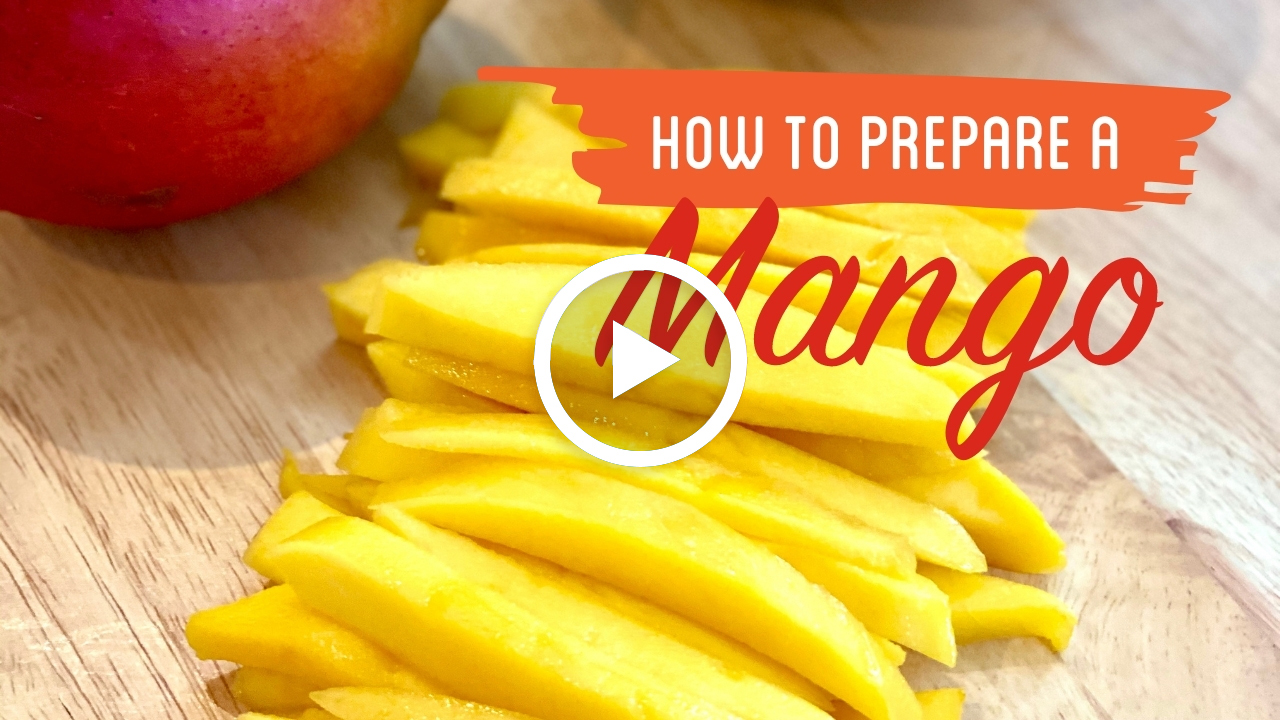 One easy way to enjoy fresh mango is to slice up some mango spears. Learn how>
---
Fun & Easy Mango Recipes for Kids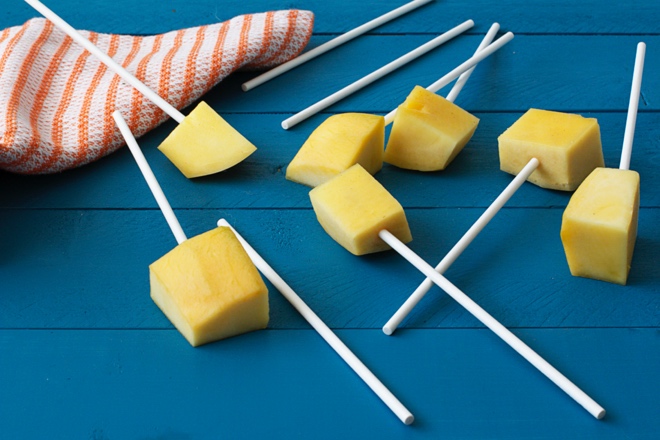 1. Skewer each mango cube onto a lollipop stick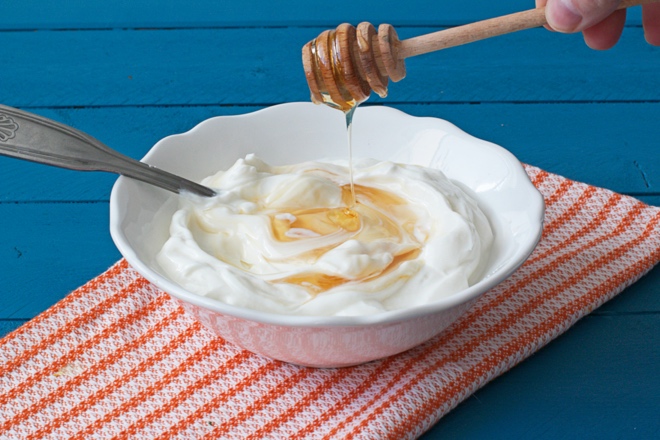 2. Combine the yogurt and honey in a bowl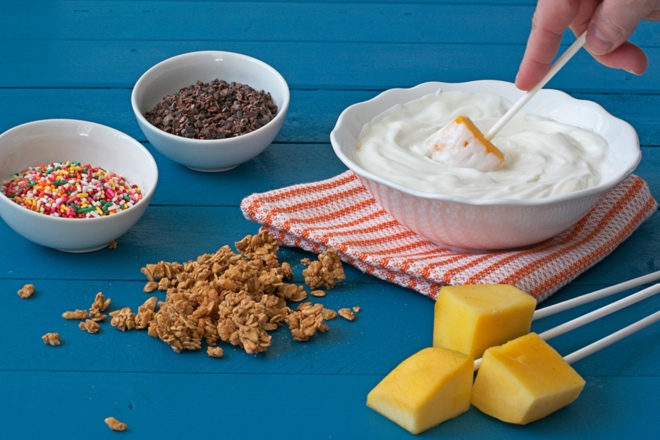 3. Dip each mango into the yogurt until coated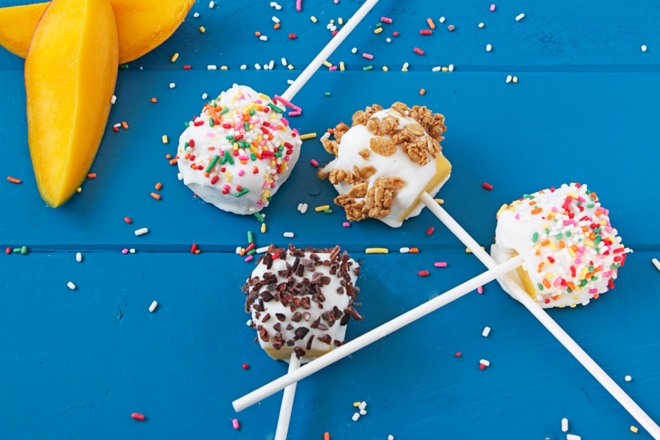 4. Sprinkle your favorite toppings and freeze
More Mango Recipes
Get more delicious recipes for the whole family