Five Mango Recipes for the Perfect Tailgate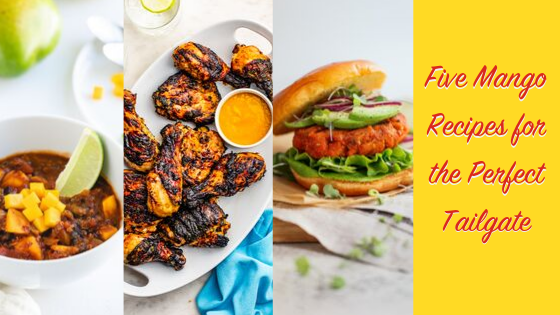 Tailgating season is upon us and we know that great dishes are essential to any tailgate party. Wings, burgers, hot dogs and barbecue are a must have at a tailgate, and we think that adding mangos into the mix can give your tailgate party a whole new flavor that's sure to impress. Here are some recipes that add a mango-licious spin on America's favorite tailgate dishes.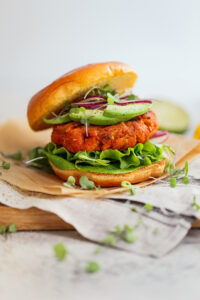 You can't have a tailgate without the classic all-American burger. But how about switching it up with our mango jerk salmon burger? We're sure it'll bring a different flavor to the party that seafood lovers will enjoy.
Chicken Wings with Mango Chili Sauce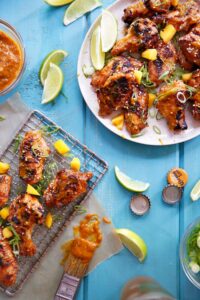 Messy but delicious, everyone loves some good wings. These chicken wings with mango chili sauce add a special taste that is sure to leave everyone at the tailgate wanting more.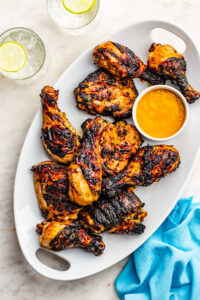 Still looking for that pop of flavor that'll impress? We suggest our mango BBQ chicken, the flavor of mango compliments the classic taste of BBQ resulting in this delicious,-creative blend of flavors.
Grilled Bratwurst with Mango Relish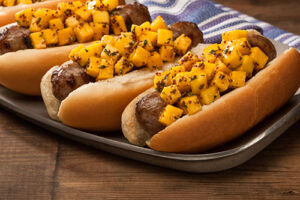 Grilled bratwursts are a must at every tailgate, but this year we suggest you ditch the store-bought relish and try this grilled bratwurst with mango relish recipe. We're sure you'll earn some tailgate chef creds for this unique spin on a tailgate staple.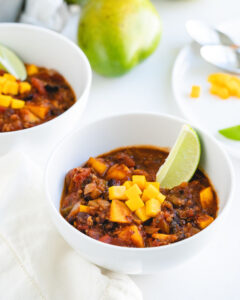 Home cooked chili is always a crowd pleaser. This year, try this mango black bean chili recipe for an extra kick of flavor.