Quiz: Which mango recipe are you?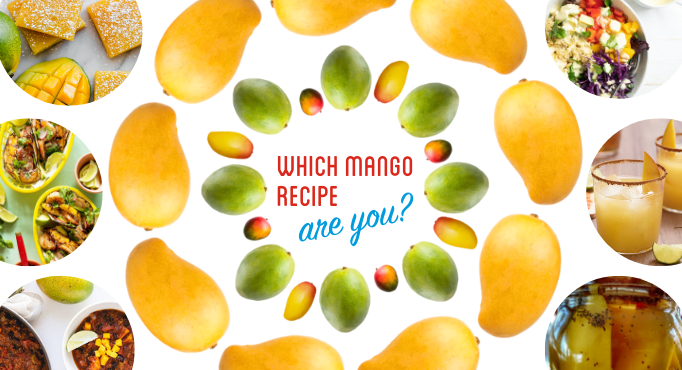 Take this fun quiz to find out which mango recipe describes your personality! If you're anything like us, we ponder things like, "Is there a more efficient way to cut a mango?" "I wonder which varieties will actually be in my local grocery store?" and "Which mango recipe describes me?"
We may not have all the answers, but we're here to solve the last mystery. Take our quick and fun quiz to definitively find out which mango recipe you are! It also might help you decide what to have for dinner tonight.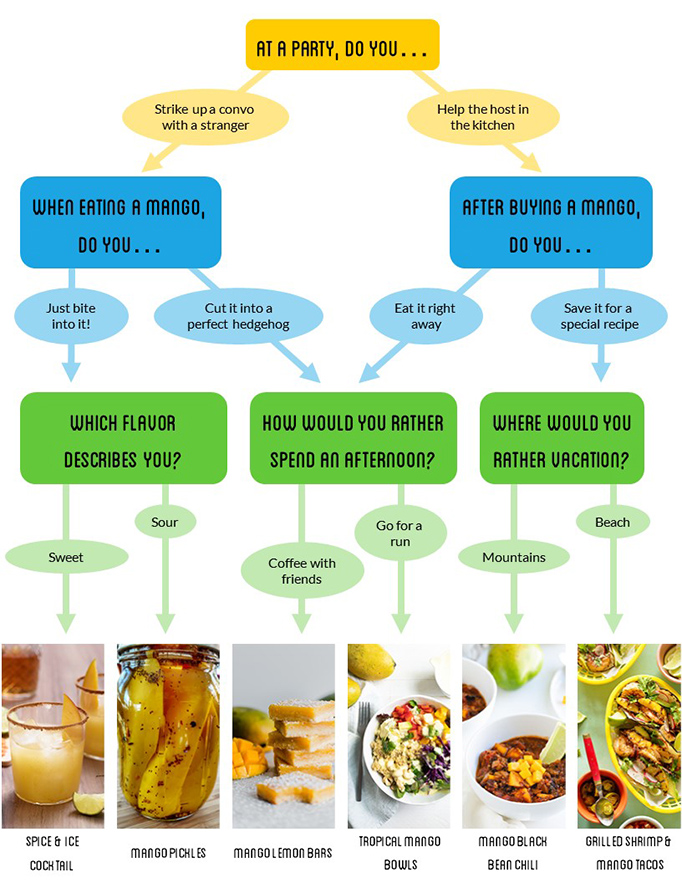 Spice & Ice Cocktail: You are the life of the party. You can be sweet, but you're mostly known for being spicy and full of life!
Mango Pickles: You can be unpredictable, and you like to live life on the edge. Your friends appreciate your bold and free spirit.
Mango Lemon Bars: Most know you as the sweet, kind and caring friend. But don't let that sweetness fool you – you've got a zesty side, too!
Tropical Mango Bowls: Nutrition and health are important to you, but you're not willing to sacrifice your favorite recipes. You enjoy simplicity and tend to be practical.
Mango Black Bean Chili: You're steady and loyal – just like a hardy bowl of mango chili. Your buddies rely on you for advice and a warm hug.
Grilled Shrimp & Mango Tacos: You like to be innovative, creative, and you're always up for a good brainstorm. Your pals love your unique ideas and perspective.
Tell us in the comments which mango recipe describes you best!