Mango Meal Planning – Shopping List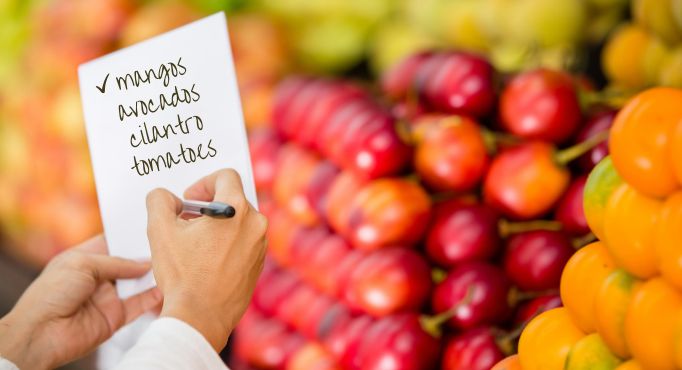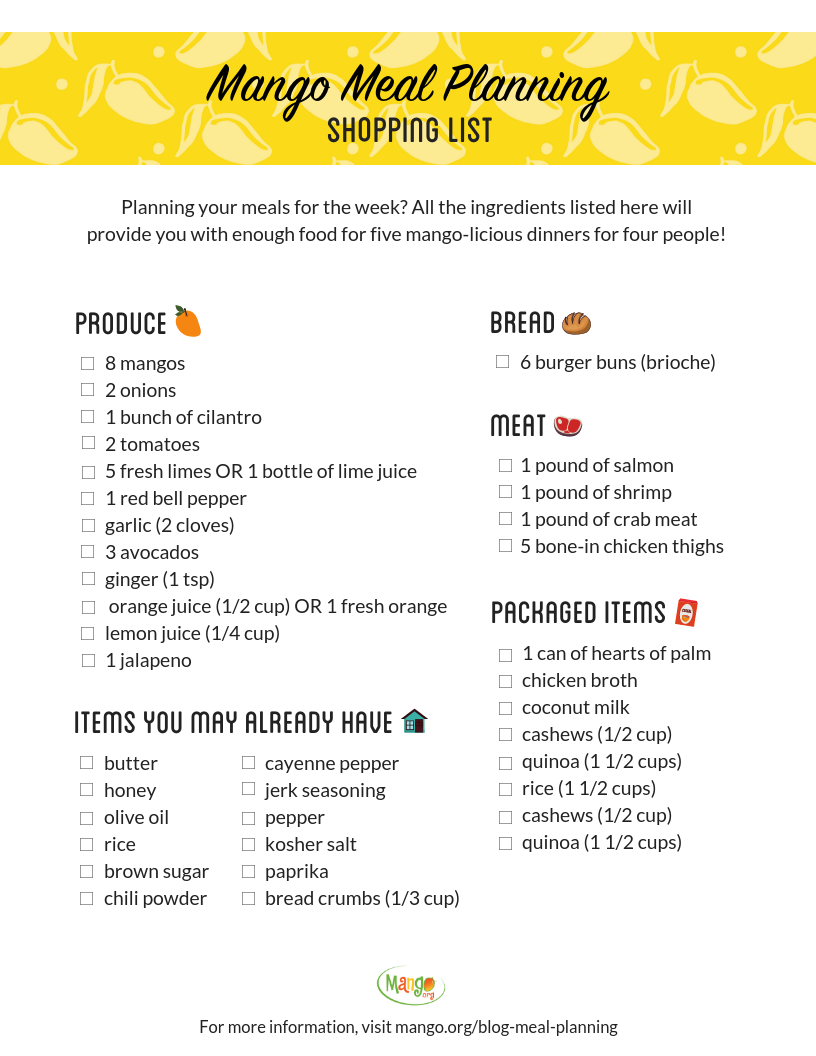 After all that cooking from Thanksgiving, we know meal planning might be the furthest thing from your mind! But hear us out – meal planning will remove the "What's for dinner?" question and really simplify your week.
We've made it super simple for you and chosen five of our fave recipes for you to fix each night of the week. Each recipe has overlapping ingredients, so you shouldn't have to purchase too many new things. But don't worry! While the recipes might have some similarities, the flavors and main ingredients each create fresh and unique dishes for your whole family to enjoy.
So, you're interested in meal planning this week. What's the next step? Go to the grocery store, of course! Print out our handy shopping list and check off each item as you pick them up. Once you have everything, you're ready for a week of tasty meals!
Here's a sneak peak of your mango meals:
Monday: Mango Shrimp Ceviche
Tuesday: Mango Jerk Salmon Burgers
Wednesday: Tropical Mango Bowls with Citrus Drizzle
Thursday: Chili Lime Mango Chicken and Rice
Friday: Mango Crab Avocado Salad
Want a head start? Print the shopping list and all the recipes here.