Tropical Mango Bowls – Mango Meal Planning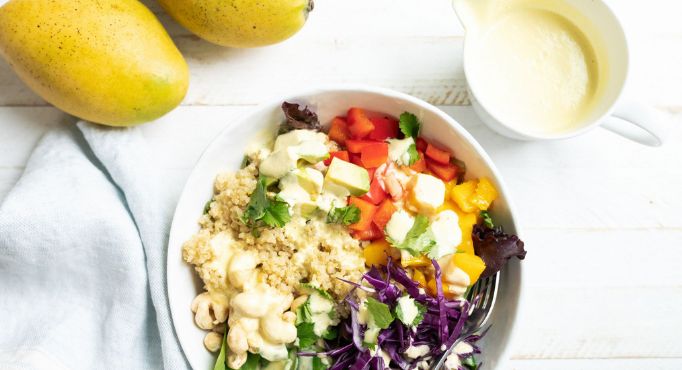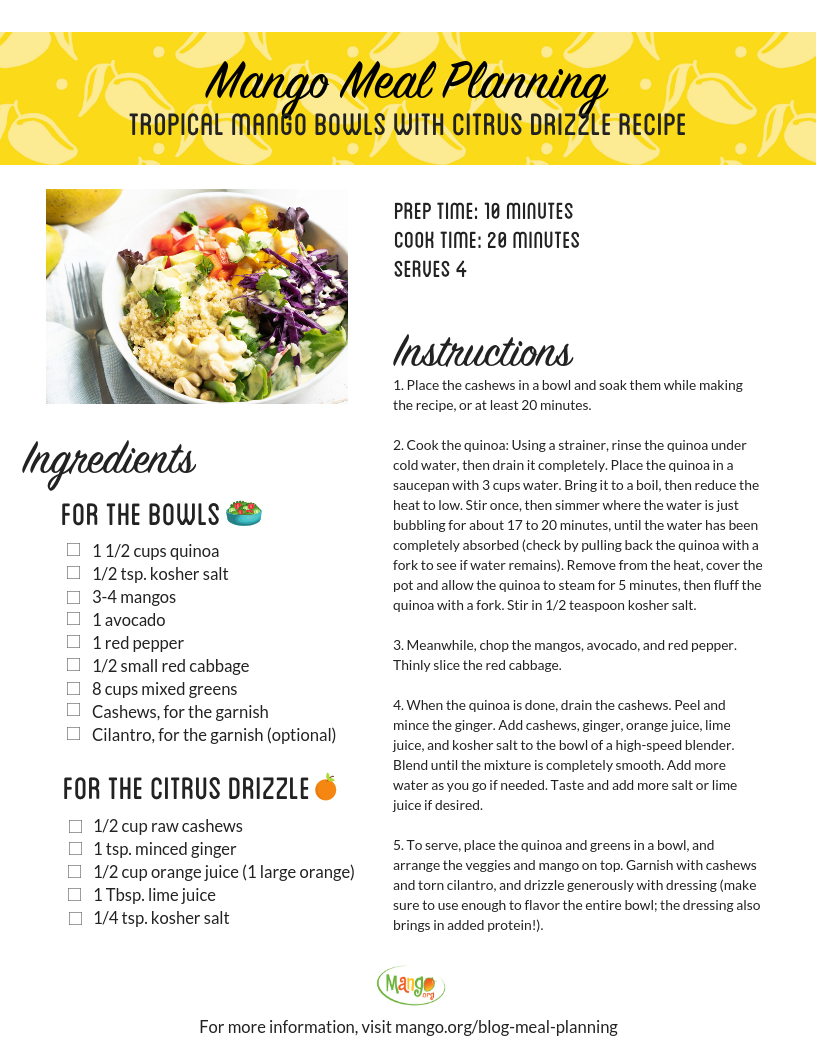 It is Wednesday, my dudes! You've made it halfway through the week, so you deserve a simple (and delicious!) meal to whip together tonight. We dare you not to have seconds of these tropical mango bowls with a zesty citrus drizzle.
Honestly, the most time-consuming portion of this recipe is just cooking the quinoa and mixing up the citrus drizzle. You will need a blender or food processor to make the drizzle but trust us when we say it's worth it.
For this recipe, you're using mangos, lime, avocado and kosher salt again. You can even use up the mixed greens that you used as a topping on your jerk salmon burgers.
Now that you've made it halfway through the week, are you loving this whole meal planning thing? It sure does make the evenings smoother! For more information and a shopping list for the week, check out our intro to meal planning blog post.