Sweet Potato Mango Quinoa Salad
PREP TIME15 minutes

COOK TIME15 minutes

TOTAL TIME

SERVINGS4
Sweet Potato Mango Quinoa Salad
Ingredients
2 tbsp Olive Oil
1 Onion, diced
1 Small Sweet Potato, peeled and diced
1/3 cup Water
1/2 cup Canned Black Beans, drained and rinsed
1/3 cup Corn
1/2 cup Brown Rice, cooked
1 cup Quinoa, cooked
1 tbsp Maple Syrup
2 tsp Dijon Mustard
2 Chipotle Peppers in Adobo Sauce, diced
2 tsp Garlic Powder
2 tsp Onion Powder
1 Mango, peeled and diced
1/4 cup Scallions, diced
Salt to Taste
PREP TIME 15 minutes

COOK TIME15 minutes

TOTAL TIME

SERVINGS4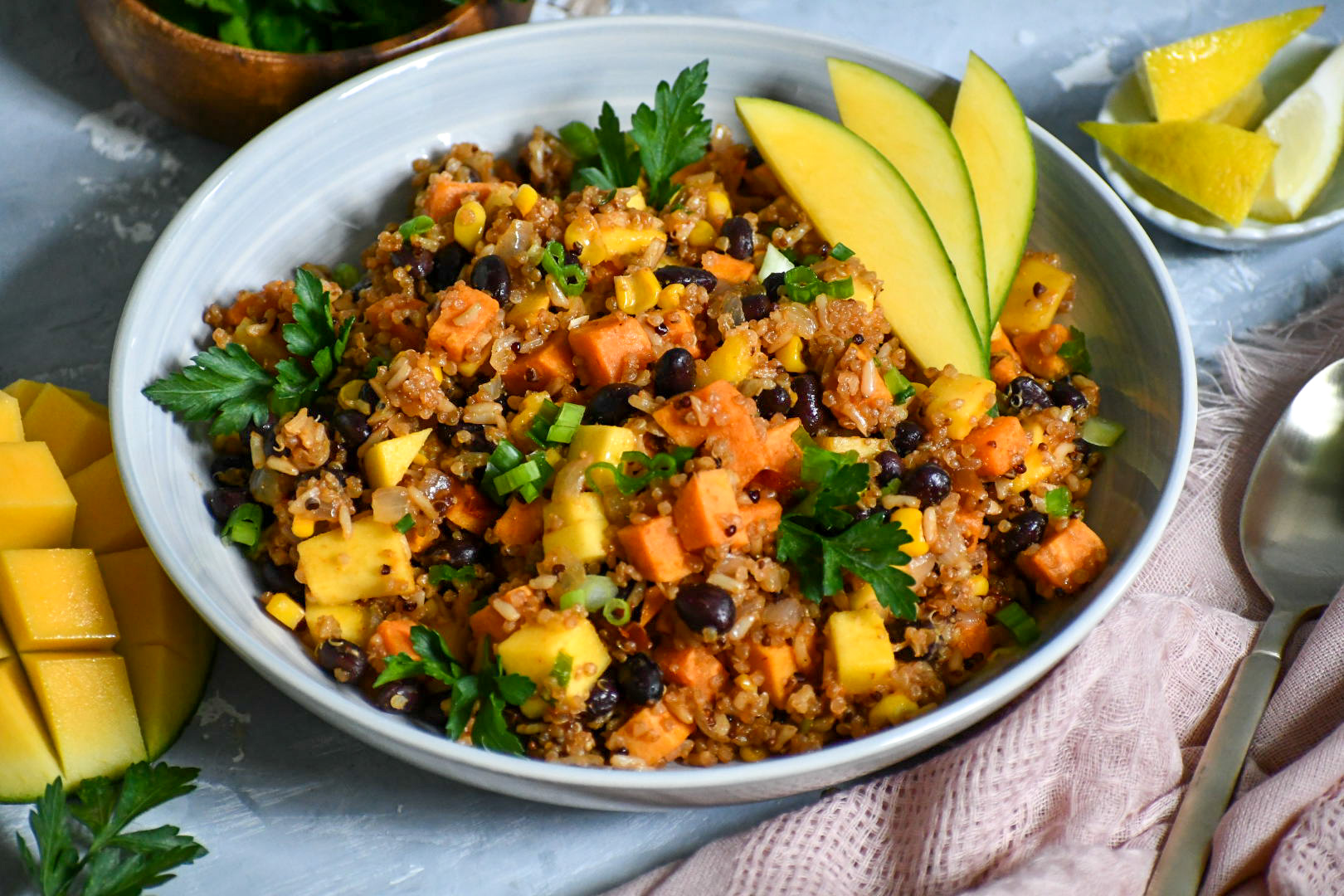 Instructions
In a skillet, heat up olive oil and add onions and sweet potatoes. Cook this on medium high heat for 4 minutes, add water and cover the skillet with lid so potatoes can cook. About 4-6 minutes.

Next add the corn, black beans and all the spices and seasonings. Cook this for 1-2 minutes and add the cooked brown rice and quinoa.

Give everything a good mix, add the diced mangos and scallions. Mix everything together, taste for salt and serve immediately!