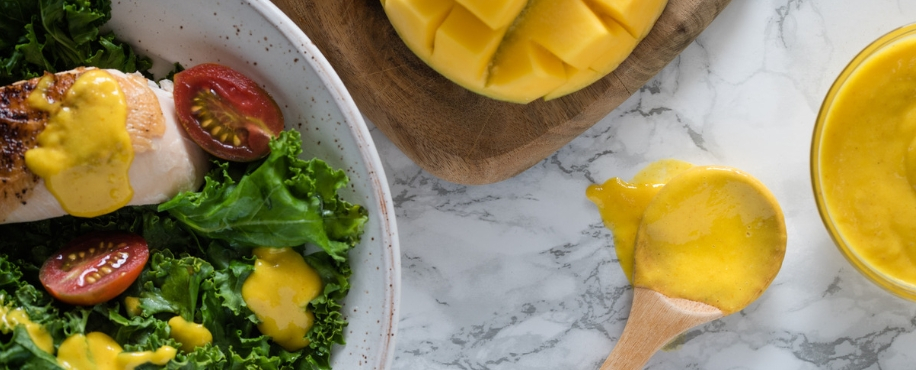 INGREDIENTS
1 cup fresh or frozen mango, divided
1 tablespoon lime juice
1 tablespoon extra-virgin olive oil
1 tablespoon white wine vinegar
1/4 teaspoon ground turmeric
1 teaspoon honey
Salt and black pepper to taste
Peel and cut mango into chunks if using fresh mango.
Add 1/2 cup mango and the rest the ingredients into a food processor or hand blender and blend until smooth.
Serve a salad with 1/2 cup of mango cubes and drizzle mango dressing over the salad.
Store leftover in an airtight container in the fridge. Enjoy!
Submitted by Malena Perdomo, MS, R.D, CDE