Mango Tteokbokki
PREP TIME10 minutes

COOK TIME15 minutes

TOTAL TIME

SERVINGS0
Recipe submitted by Olivia Crouppen, LivHungry.
Ingredients
1 bag Frozen and defrosted or fresh Tteokbokki Rice Cakes 
For the Sauce
1/2 cup Ripe Mango Diced
3 tbsp Gochujang
3 tbsp Soy Sauce
1/3 cup Water
1 tbsp Chili Flakes
Optional Toppings
Fried or Hard-boiled Egg
Sesame Oil
Toasted Sesame Seeds
Sliced Green Onion
Cilantro
PREP TIME 10 minutes

COOK TIME15 minutes

TOTAL TIME

SERVINGS0
Recipe submitted by Olivia Crouppen, LivHungry.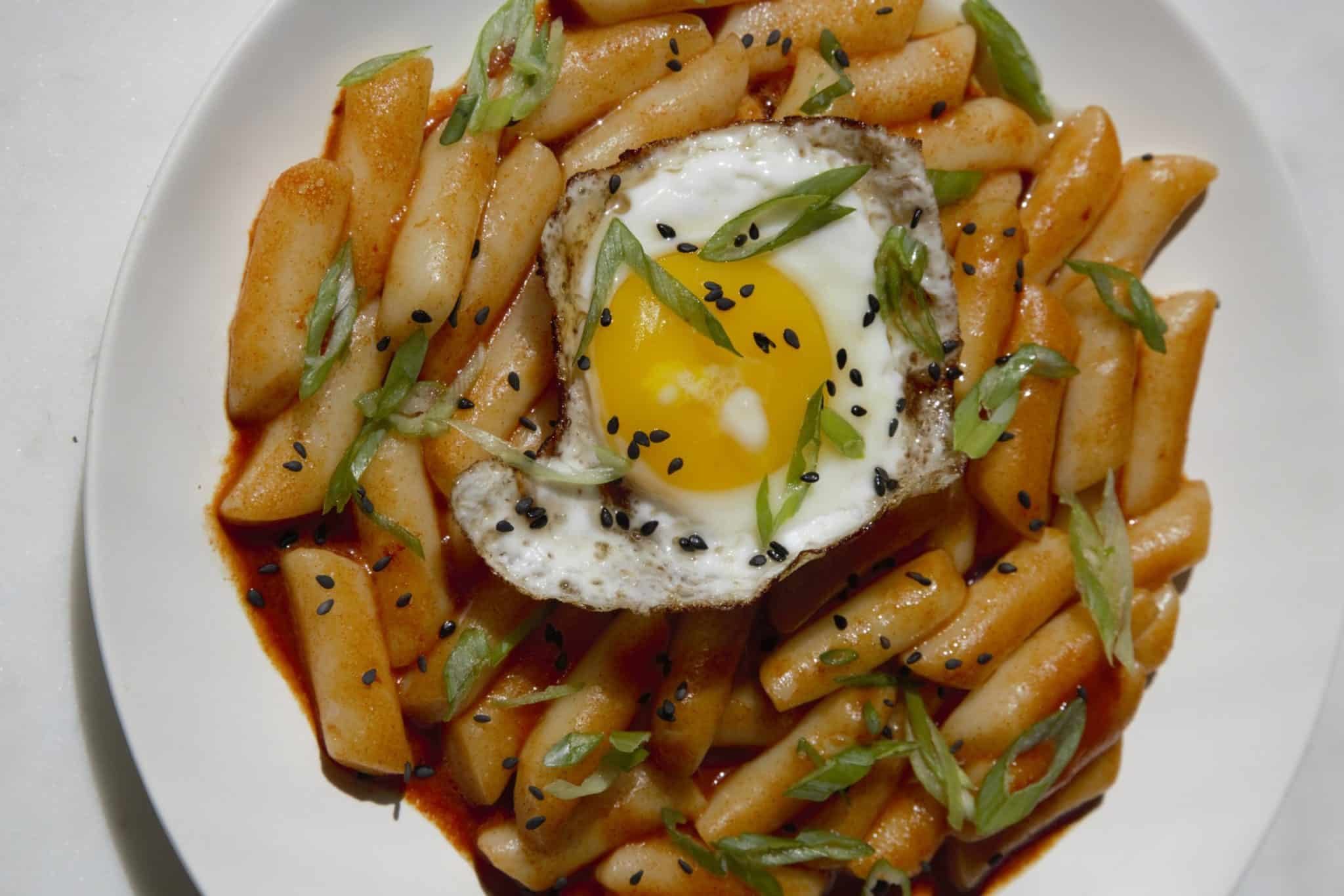 Instructions
Bring 4 to 6 cups of water to a boil in a medium saucepan over medium-high heat.

Once the water is boiling add the rice cakes and stir. Cook until soft and chewy, about seven minutes then strain and set aside. 

While the rice cakes are cooking make the sauce. In a blender or food processor combine all the ingredients for the sauce and blend until very smooth.  

Transfer the sauce to a sauté pan set on medium-high heat. Cook until the sauce is reduced by about 1/3, thick and bubbly.  

Add the strained cooked rice cakes to the sauce and toss to coat. 

Transfer to a serving dish and top with optional toppings. ENJOY! 

Leftovers to be covered and stored in the fridge for up to 3 days.