Mango Smoothie Booster
PREP TIME

COOK TIME

TOTAL TIME

SERVINGS2
Ingredients
2 cup Diced Fresh Mango
4 fl oz Carrot Juice
2 ounces Blueberries IQF
2 ounces Pineapples IQF
2 fl oz Strawberries IQF
1 tbsp Fresh Ginger
2 ounces Kale Fresh
4 ounces Greek Yogurt
1 tsp Turmeric
1 each Mango Slice, for garnish
PREP TIME

COOK TIME

TOTAL TIME

SERVINGS2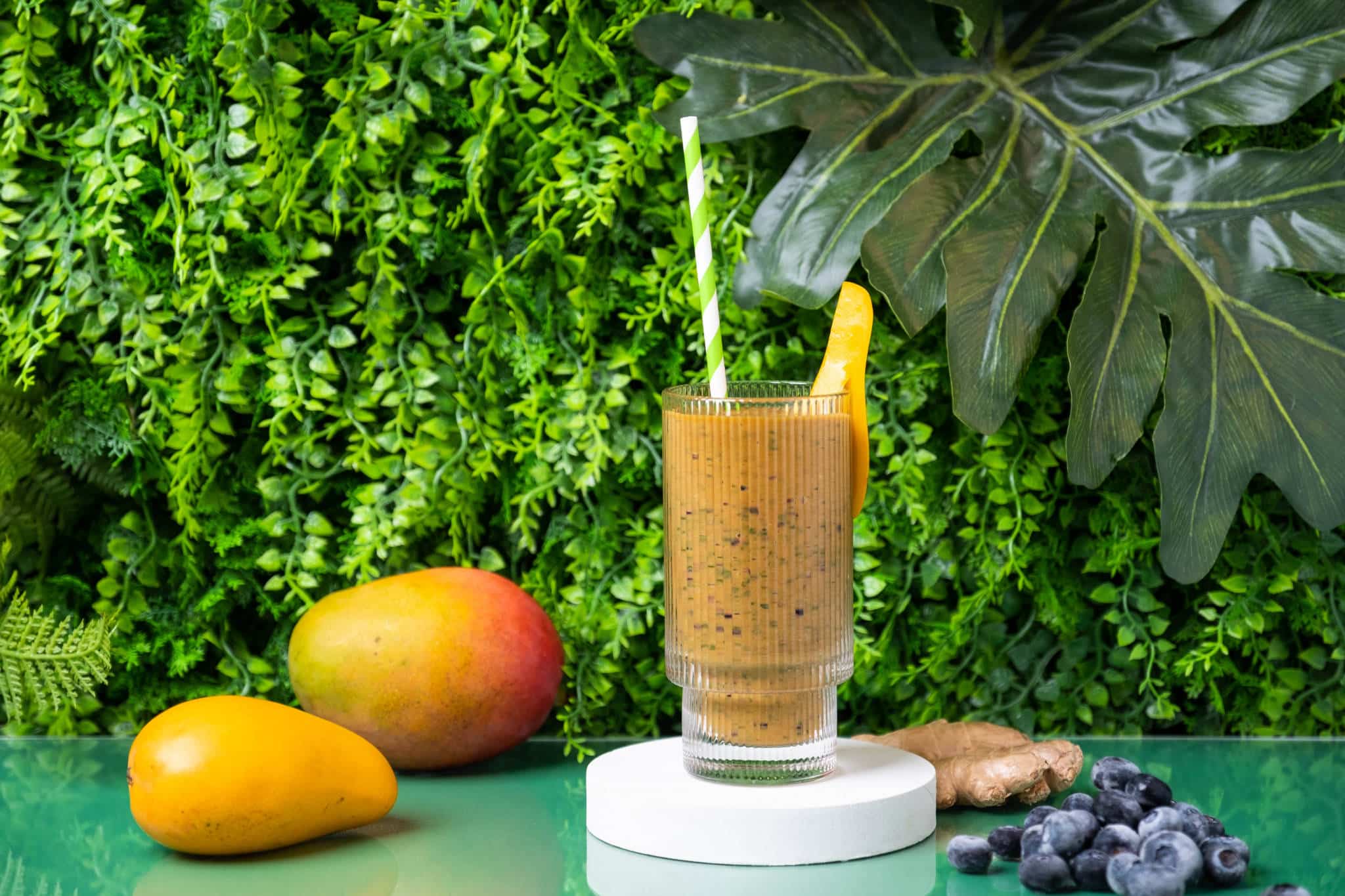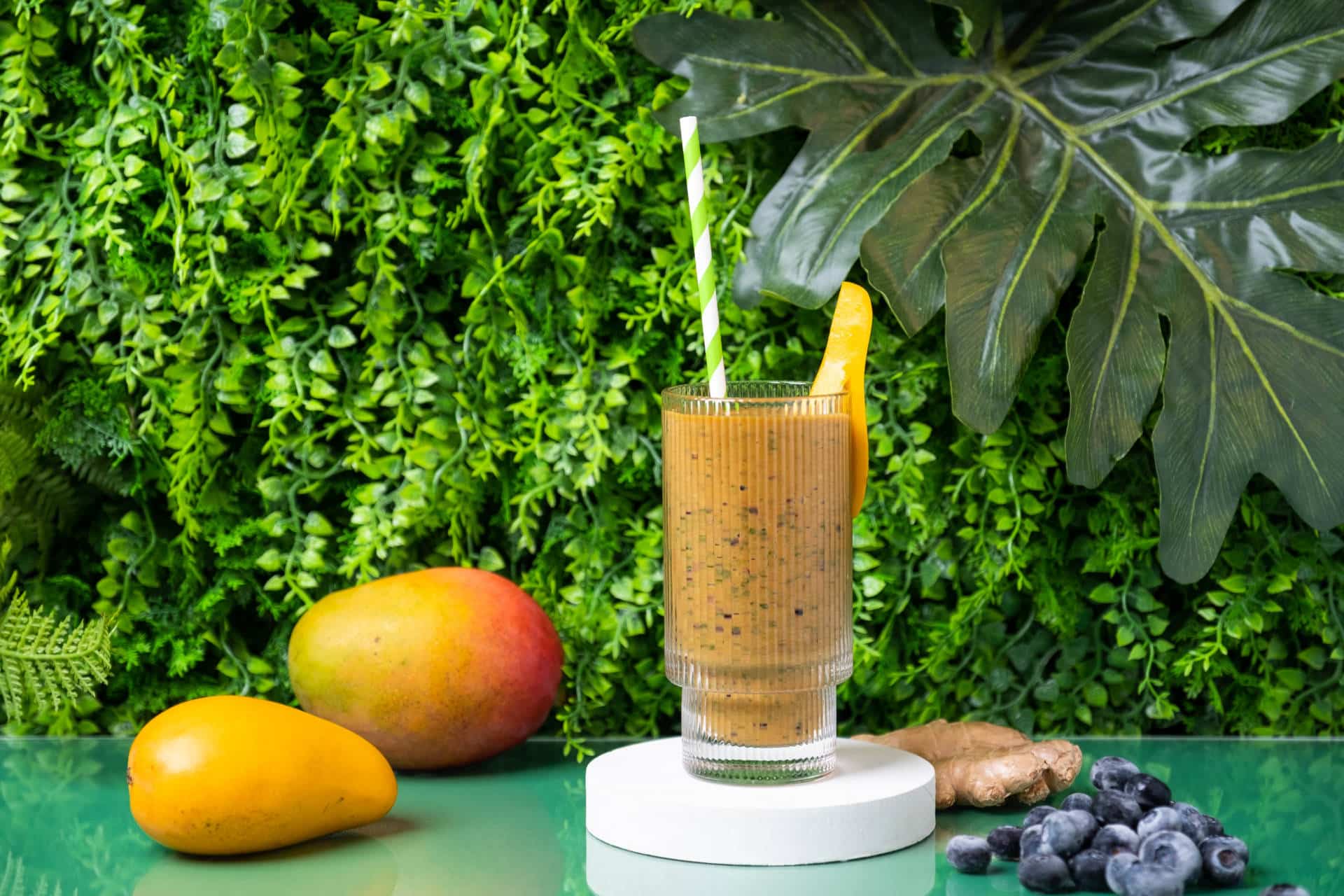 Instructions
Using a sharp knife, peel and dice the mango and set aside.

Combine all remaining ingredients and set aside. 

Using blender combine all ingredients in blender and blend on medium speed for 20 seconds then adjust to high speed for 30seconds or until the smoothie is completely blended and no large pieces are visible.

Pour into glass and place straw into the glass, garnish with fresh mango and serve.