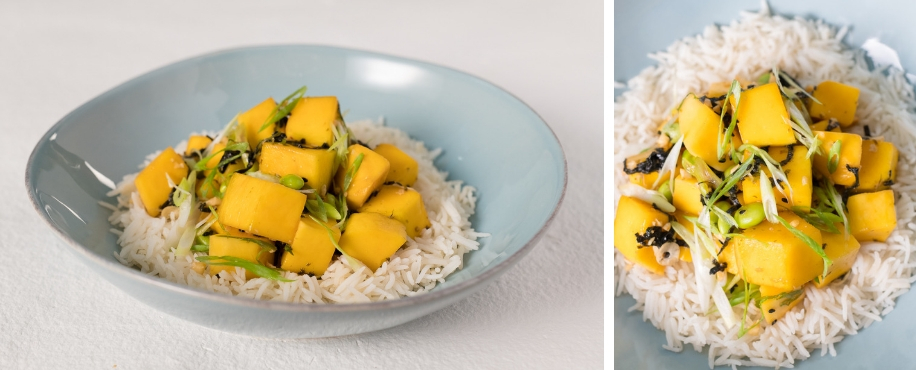 INGREDIENTS
4 ea. Unripe (green) mango,* peeled, large diced
1 ea. Nori seaweed, sheets, julienned
2 Tbsp. Soy sauce
2 Tbsp. Lime juice
½ tsp. Sesame oil
1 ea. Green onions, thinly sliced on bias
1 ea. Garlic clove, thinly sliced on mandolin
1 tsp. Ginger, minced
¼ cup Cashew nuts, toasted, chopped
½ cup Edamame beans, cooked
½ tsp. Black sesame seeds
2 cups Rice, cooked
1 stem Green onion, thinly sliced
*Recommended mango ripeness stage 2 to 3
Combine with the all the poke ingredients in a bowl and let stand refrigerated for 30 minutes to develop flavor.
To plate the poke, place 1 cup on top of white rice.
Top the poke with remaining sliced green onions.
Created by The Culinary Institute of America as an industry service to the National Mango Board.
Yield: 6 Portions