Mango Flower
PREP TIME5 minutes

COOK TIME

TOTAL TIME

SERVINGS1
Ingredients
1 Large, Ripe Mango
Fresh Lime Juice (optional)
Tajin Seasoning (optional)
Stick / Skewer
PREP TIME 5 minutes

COOK TIME

TOTAL TIME

SERVINGS1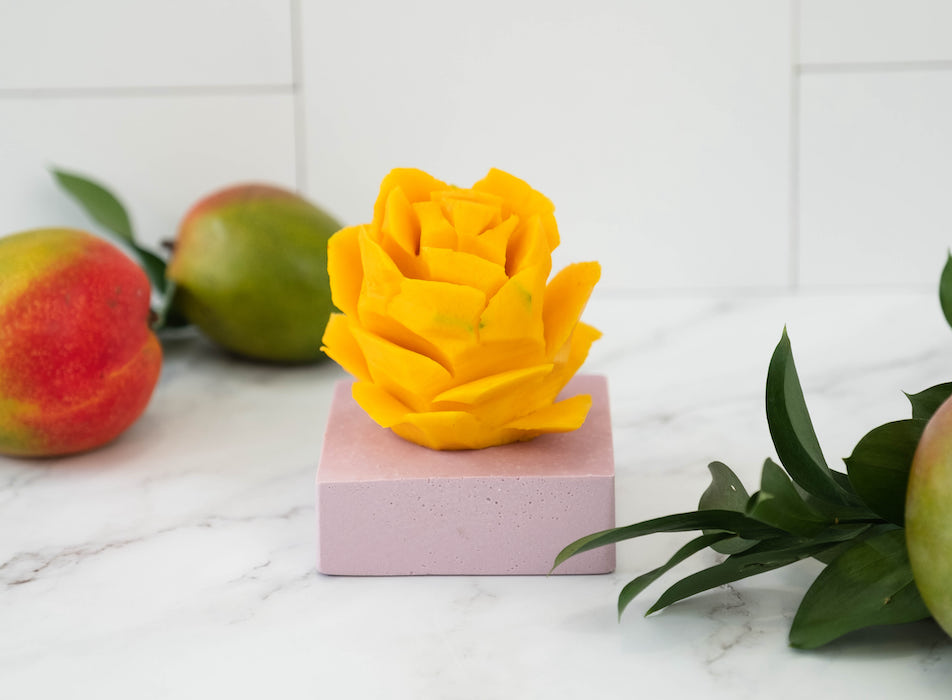 Instructions
Slice off a bit near the stem end, cutting a bit into the seed.

Push the skewer/stick into the seed.

Peel remaining skin carefully with a knife or vegetable peeler.

Slice down but not all the way through to create petals.

Eat as is or sprinkle with lime juice and Tajin seasoning for a delicious snack.