Mango Croffles
PREP TIME

COOK TIME10 minutes

TOTAL TIME

SERVINGS4
Ingredients
4 Medium Sized, Fresh Croissants
4 Fresh Mangos, cut into small cubes and divided
1 tbsp Water
1 cup Powdered Sugar
4 Spring Fresh mint, optional
PREP TIME

COOK TIME10 minutes

TOTAL TIME

SERVINGS4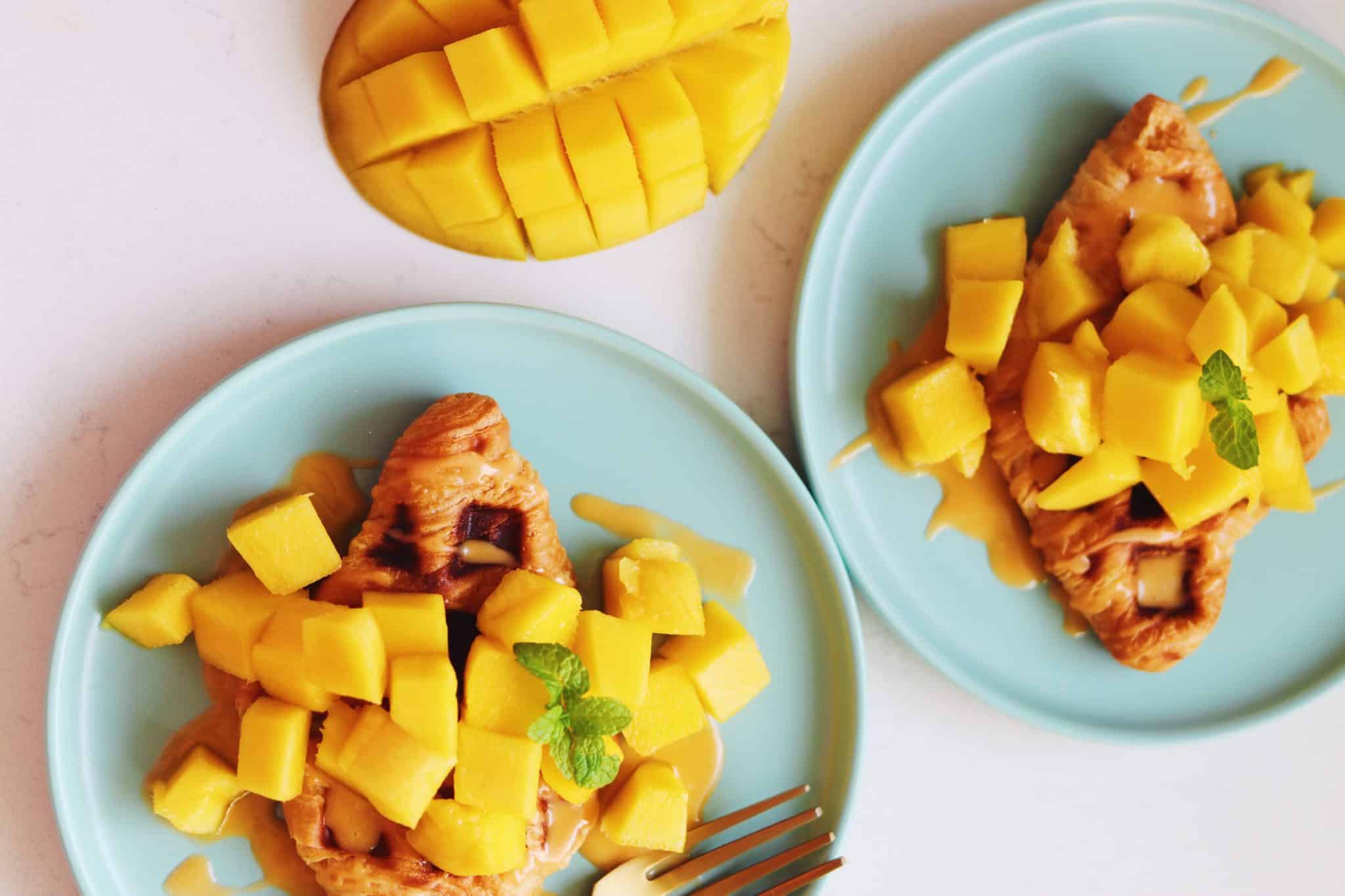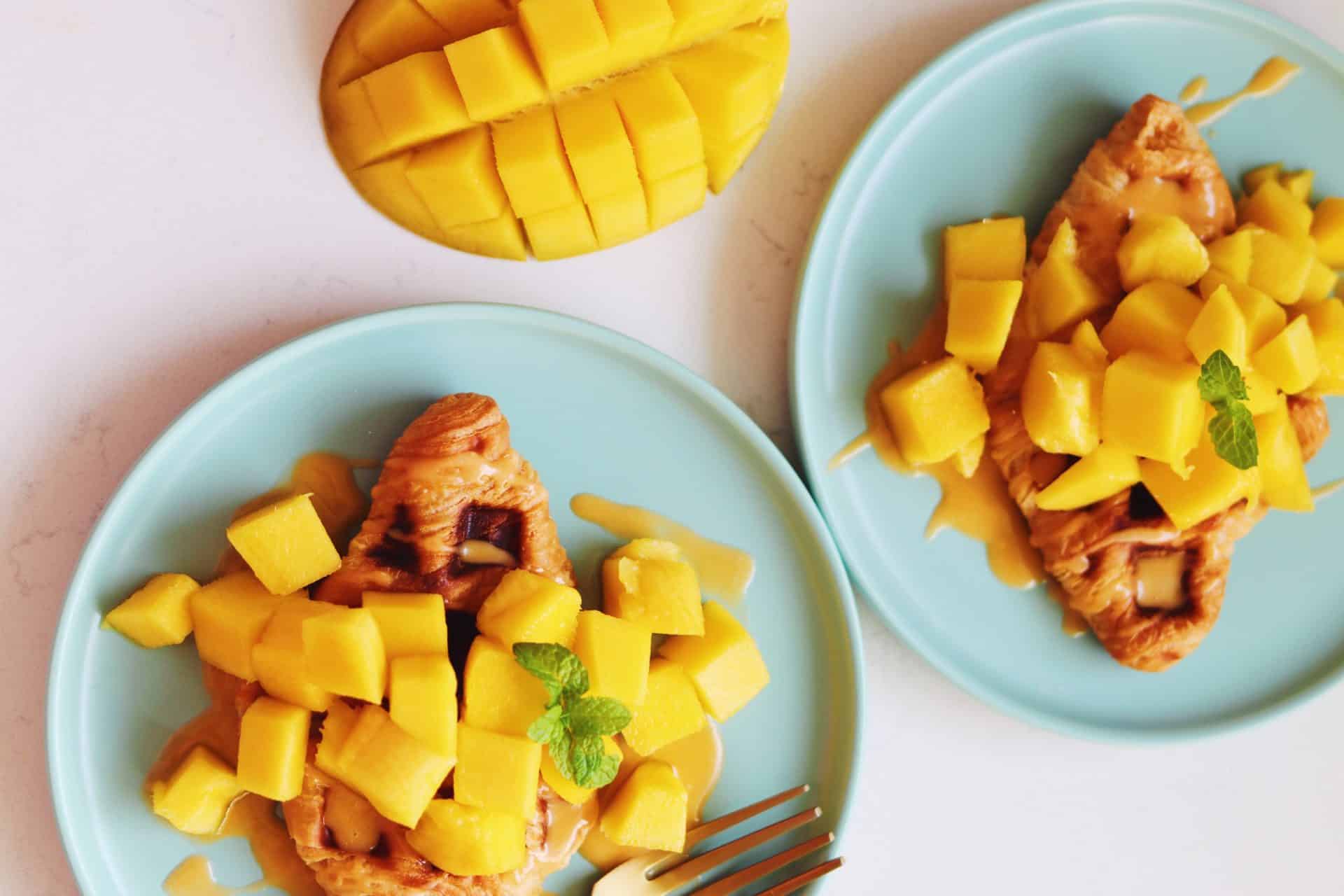 Instructions
Heat up a waffle press and add two medium sized croissants.Close it and press down. Let the croissants toast in the press for 1-2 minutes or until golden brown.

While it's toasting, make the mango puree. Add the meat from 2 mangos and a tbsp of water to a blender or food processor and blend until smooth. If it's still too thick, add another tbsp of water. You want the consistency to be smooth yet still slightly thick and liquidy. Now stir together 3 tbsp of the pureed mango and powdered sugar until smooth and silky. Set aside.

Once the croffles are toasted, plate them and drizzle with a spoonful of mango glaze.

 Top each croissant with a generous pile of fresh mango cubes and a sprig of mint.

Serve immediately and enjoy!