Mango Caramel Sauce
PREP TIME5 minutes

COOK TIME10 minutes

TOTAL TIME15 minutes

SERVINGS0
Ingredients
1/3 cup Sugar
2 tbsp Water
3 tbsp Heavy Cream, warmed
1/3 cup Fresh Mango Purée
PREP TIME 5 minutes

COOK TIME10 minutes

TOTAL TIME15 minutes

SERVINGS0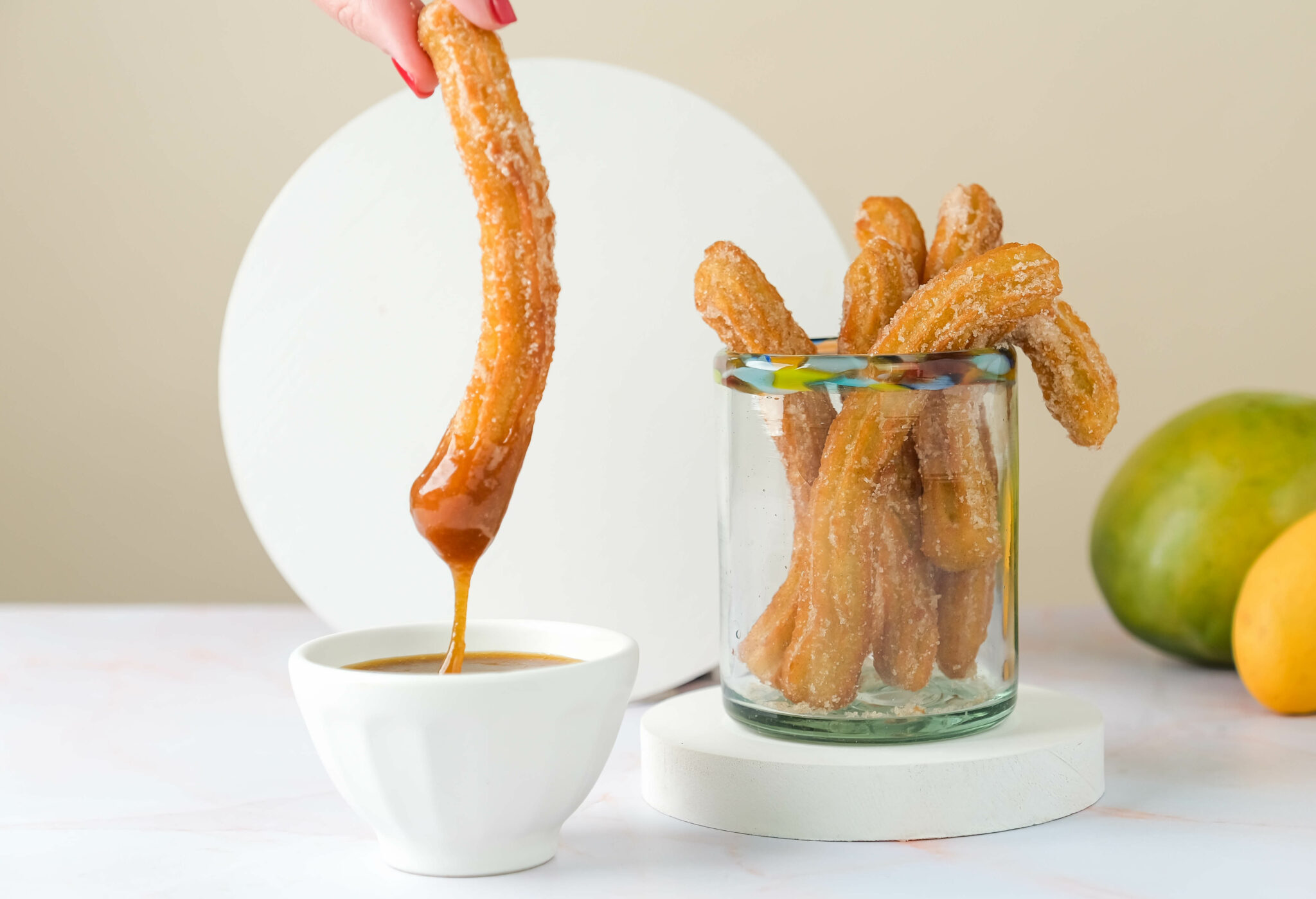 Instructions
Place sugar and water in a small pot or high heat skillet. Cook, over high heat, until caramel turns a dark golden brown. Swirl the pot or use a spatula when needed.

Very slowly add the heavy cream and whisk (3 parts). Whisk in the mango purée. Bring the sauce to a boil and remove from heat.

Transfer the sauce into a small bowl and let cool slightly before using. The sauce is good with pancakes, waffles, ice cream, cakes and churros.