June is National Mango Month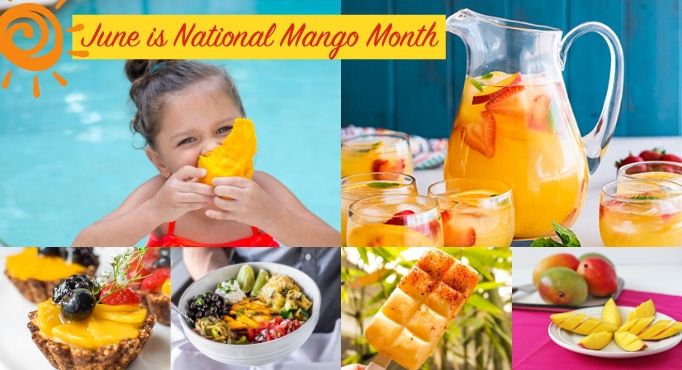 ---
---
Hooray! June is National Mango Month and summer will soon be in full swing!  We're celebrating all month long with fresh (or frozen) juicy mango, delicious recipes and juicy mango jams! Check out this blog for mango inspo from around the globe and more!
Mangos are available all year long, with peak availability of three main varieties in June and lots more varieties available as well, including US grown mangos from Florida and Hawaii. Mangos are so incredibly versatile; you can eat them as a healthy snack or add to both sweet and savory dishes and drinks.
Join us this month for the continuation of our Mangover series. We'll put a mangolicious spin on your favorites this summer!
---
---
June 5th is National Donut Day and we'll be serving up a flight of mango donuts with Chef Jason.
---
---
---
Father's Day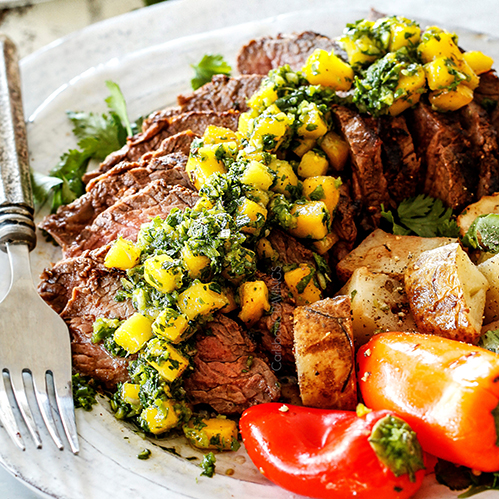 ---
Have you ever smoked a mango on a grill? We have! We're twisting up some of Dad's favorite foods and drinks with our Mangover series. Change up your Father's Day lineup with some interesting takes on his favorite classics and learn some new techniques that will impress just about everyone.
---
---
Summer plans may look a little different this year, and that's ok! We worked with our master chef and mixologist to bring you a line up of mango inspired menus to help you FEEL like you're on vacation, all from your kitchen. So grab some shades, some sandals, a few simple ingredients, and get ready to take your taste buds on a whirlwind trip around our mango sun.
---
---
It's never to early to start planning your Fourth of July feast!
---
---