Spooky Mangos for Halloween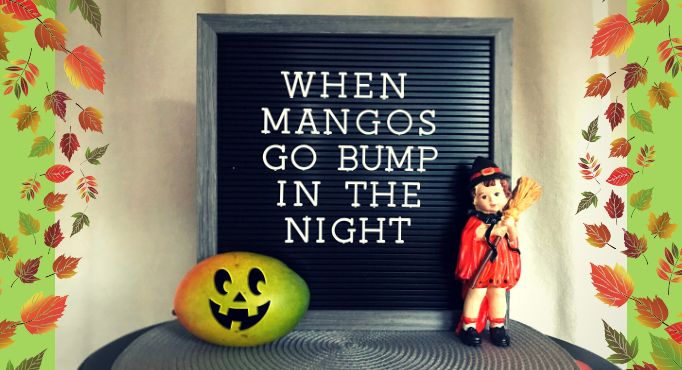 It's that time of year again. From ghoulies and ghosties to mangos that go bump in the night. Wait, what? That's right, mangos and Halloween go hand in hand. From the bright orange colors to the sweet flesh inside, it's hard to deny that mangos have a place among the trick-or-treat confections. Continue on for just a few of our faves.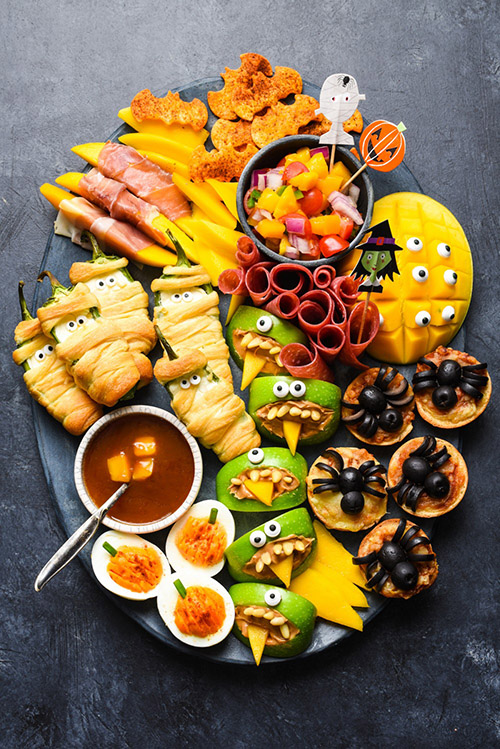 We're just positively batty over this mango snack platter filled with frightening faces, spooky spiders and marvelous mangos. You'll be the belle of the monster ball when you show up with this perfect platter of snacks.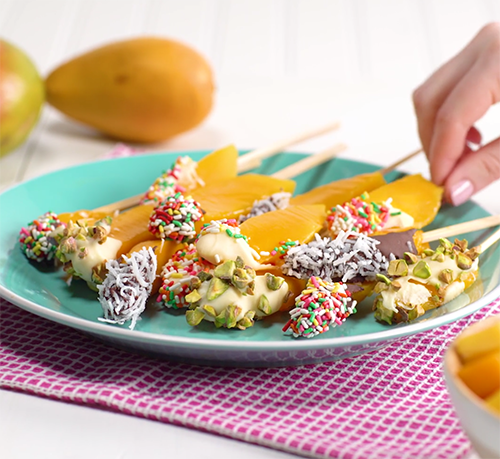 Skewer some sliced mangos and cover in chocolate. What's not to like? You could even add a sliced almond on the top to make them look like spooky hand-less fingers. Or, just add your favorite toppings like sprinkles or coconut for a delectable treat.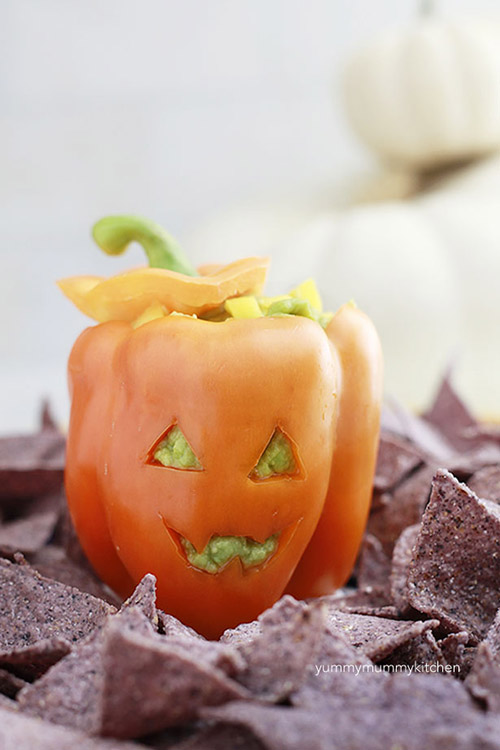 Photo from Yummy Mummy Kitchen
Does it get any cuter than this? Carve a scary face into a big bell pepper, and fill with your favorite guacamole recipe. If you're looking for an elevated guac recipe full of mango and tart pomegranate, try our delicious tropical mango guacamole recipe.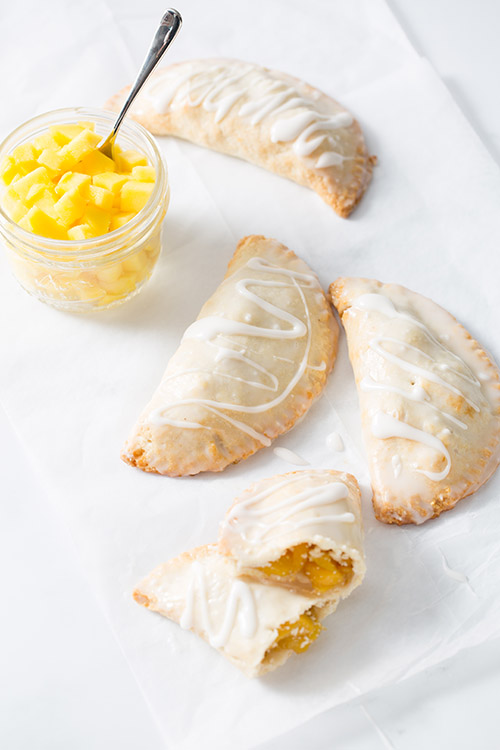 Perfect for a Halloween party, these mango no-fry hand pies have all the ooey gooey goodness of a traditional pie in a portable and personal shell. Dice up some extra fresh mango to top these tasty tarts for an extra boost of the superfruit.