Mangooooooal!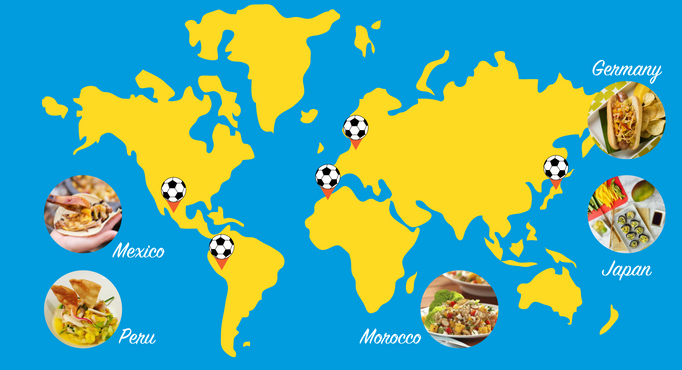 Are you ready for the big soccer tournament? With an entire month filled with games, you're going to have a lot of soccer parties to throw. To represent your favorite countries as they play for the win, check out just a few international mango recipes that will keep your party spread fresh all month long.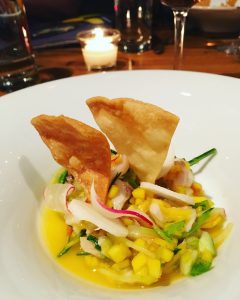 A traditional dish in Peru, ceviche is a seafood dish typically served with lemon, potatoes or other spices. In this recipe, mango has the starring role and is best served with crispy tortilla chips. Catch Peru's first game today, June 16.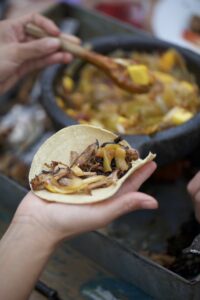 Going head-to-head with Germany on June 17, Mexico is known for its incredible street food. These pork carnitas tacos with mango, tomatillo and chipotle salsa contain all the spice of Mexico, and are sure to score a mangoooooal with your friends!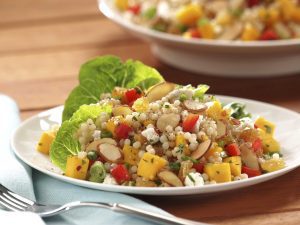 Soccer underdog Morocco is up against Portugal in its next game on June 20. Try this mango and almond couscous salad to celebrate Morocco's most popular dish: couscous!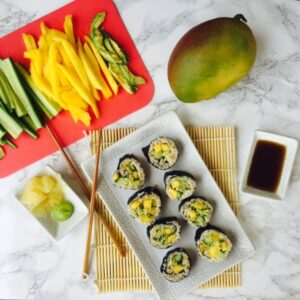 Japan's classic sushi takes on a mango and vegan spin with this recipe. These sweet and savory veggie and fruit rolls will be crowd pleasers during Japan's first match on June 19 against Colombia.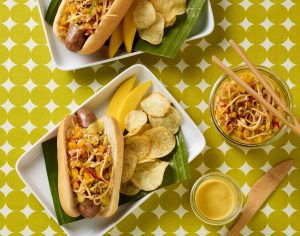 A fusion of cultures, these brats with mango kimchi and mango mustard capture the quintessential German bratwurst flavor. Pop these sausages on a pretzel roll, and you're all set to watch Germany take on Mexico on June 17!
Catch all 32 countries play it out all month long, and continue touring the globe with even more mango recipes.