#MangoCrushMonday – Easy Kids Recipes
#MangoCrushMonday isn't just for the mango-loving adults out there! This week, it's all about the kids. Not only are mangos sweet and delicious, they're high in vitamin A, which plays a role in bone growth. This super fruit is a tasty way for your child to continue growing strong bones! For a super fun way to encourage your child to eat more mangos, check out these four simple recipes. Each one takes less than 10 minutes to make, and they're all sure to be delicious!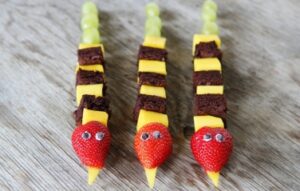 These cute, snake-shaped kebabs combine store-bought brownies (you could make your own if you're feeling ambitious!) with strawberries, grapes, and of course, mangos!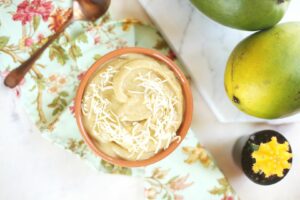 Whip up a batch of this two-ingredient soft serve for a delicious dairy-free alternative to ice cream. Just blend together frozen bananas and fresh mango in a food processor, and you're ready to enjoy!
Mango and Yogurt Waffle Cone Parfaits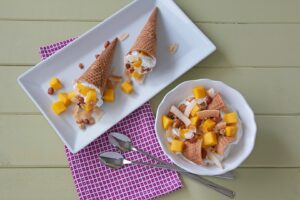 This fun spin on a classic ice cream cone combines plain or vanilla Greek yogurt with honey, mango, peanuts, granola and toasted coconut. Combine your ingredients and scoop into your favorite ice cream cones.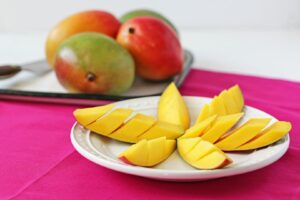 Last but not least, slice a fresh mango into ready to eat mango spears. By scoring each slice, they become easy to pack in lunches and enjoy on the go!