Hug a Vegetarian Day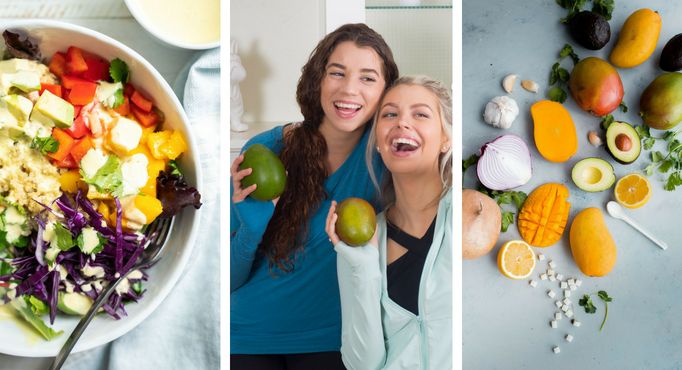 We'll take any excuse for a good bear hug, but today is a very special day for our plant-loving friends – it's Hug a Vegetarian Day! In recognition of all our vegetarian, vegan and flexitarian pals, we chose a handful of vegetarian (and sometimes vegan!) recipes that you can easily make at home. If you're calling your veggie buddies over for a hug today, might as well also make them a delicious mango-licious meal.
These healthy and filling bowls are super simple to whip together. You just need to cut the quinoa, chop your fruits and veggies, blend the citrus drizzle and enjoy. Oh, did we mention that this one is completely vegan and gluten-free, too?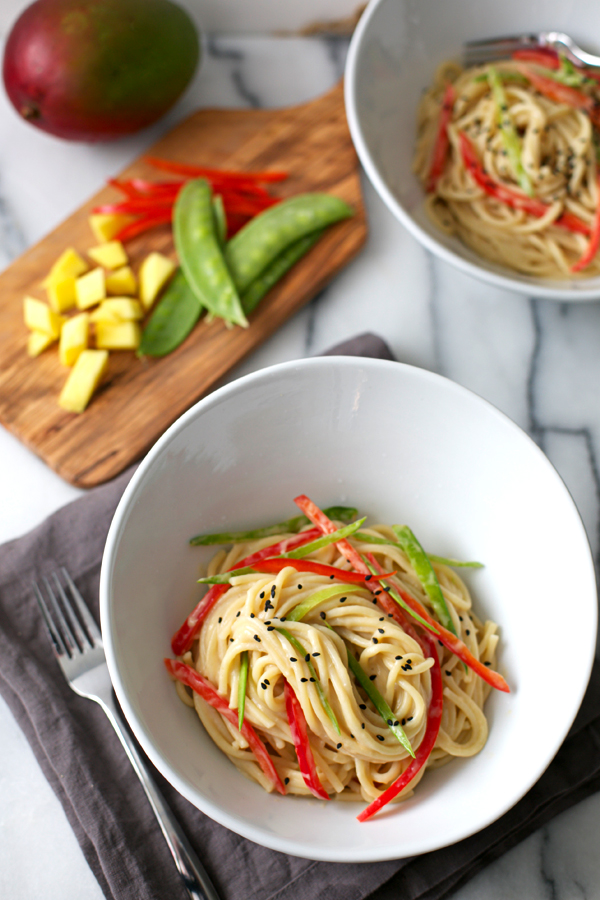 This spicy Asian-inspired pasta dish will have your pals and ooo-ing and ahhh-ing over the amazing flavors. We think the sriracha mango sauce with the snow peas, bell peppers and sesame seeds would also be delicious over rice or spiralized veggies – or even spiralized mango! That's right, you can spiralize a mango. Choose a harder, less ripe mango, and give it a whirl in your spiralizer for a new kind of fruity noodle!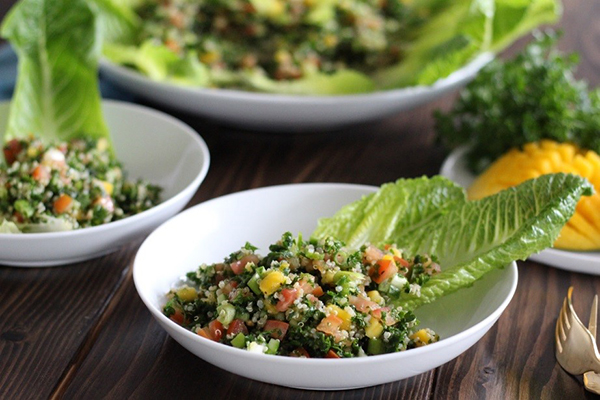 This vegan salad is a stable of the Lebanese. Typically filled with chopped veggies, olive oil and more, this version puts a tropical spin on a classic. We hear it's tasty topped with pomegranate seeds, too!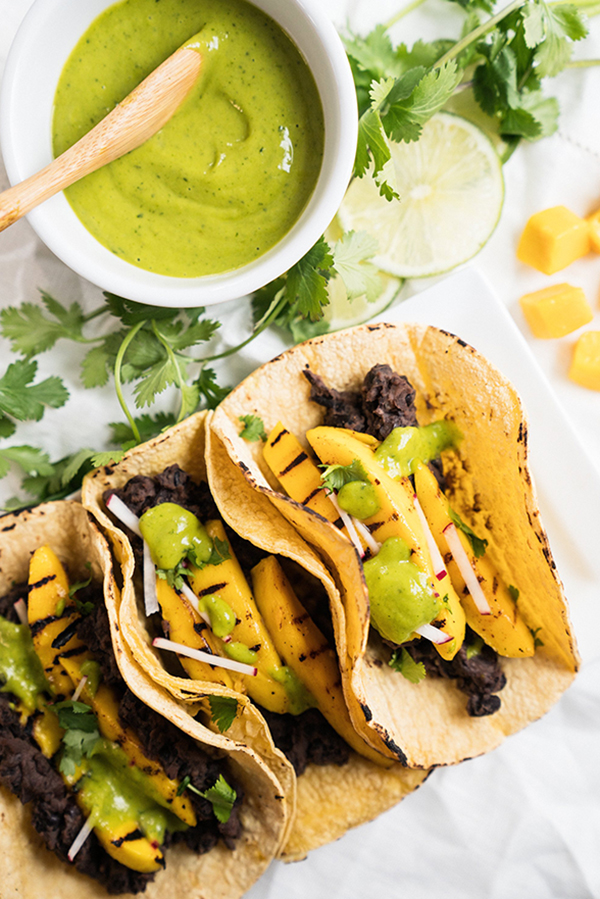 Mango is the star in these delicious tacos! With protein coming from the refried black beans to the sweet, caramelized grilled mango that shines among the sliced radishes and tasty dream sauce. Another vegan dish that is sure to knock the socks off your plant-based pals.
For even more vegetarian and mango recipes, check out our entire catalog here.