Hanukkah-Inspired Mango Recipes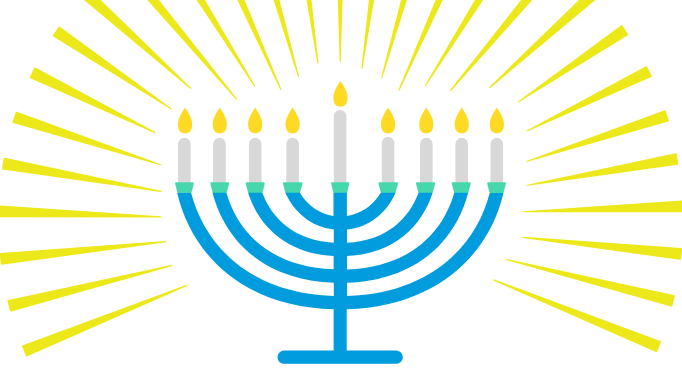 Tonight is the first night of Hanukkah! Hanukkah, or the Festival of Lights, lasts for eight nights and commemorates a well-known Jewish legend. The story goes that in the second century B.C. a group of Jews escaping war reclaimed their temple. When they went to light their menorah, an ornate candelabra with eight candle holders, they realized they only had enough oil to light the candles for one day. Miraculously, the candles continued to burn for eight days, giving them enough time to get more oil.
With eight nights of celebrations, it's going to be tough to completely mix up your menu every day. But we have some suggestions for how to spice up some traditional dishes or add some completely new items to the spread!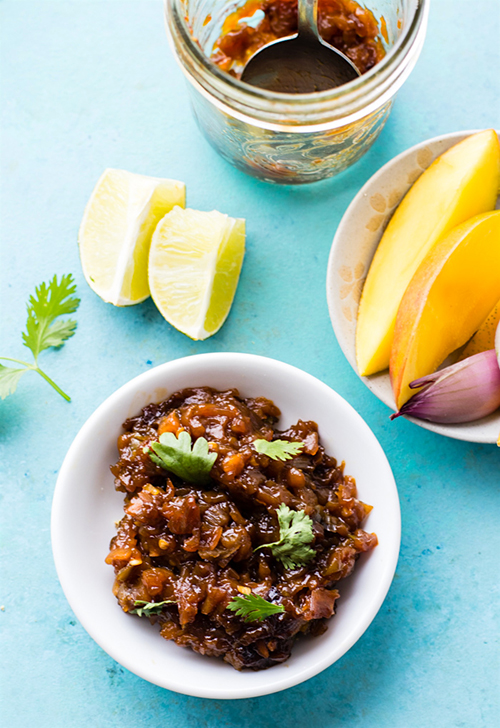 The sweet and spicy mango jalapeno chutney will make a delicious topping for your potato latkes. The sweetness from the mango balances nicely with the savory latkes. This recipe just might become a new family tradition!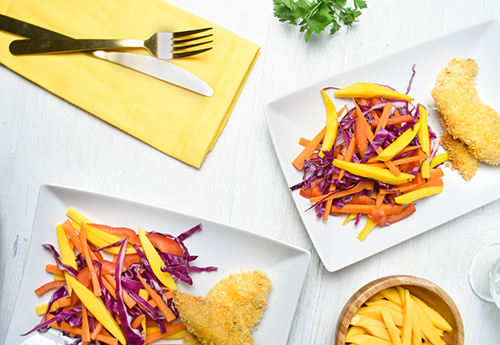 We're all always trying to find new ways eat more veggies, even during the holidays. Ayesha Curry's mango rainbow slaw contains mango, purple cabbage and carrots julienned and topped with a zesty lime dressing. It's easy, it's tasty and it'll add some color to your Hanukkah table.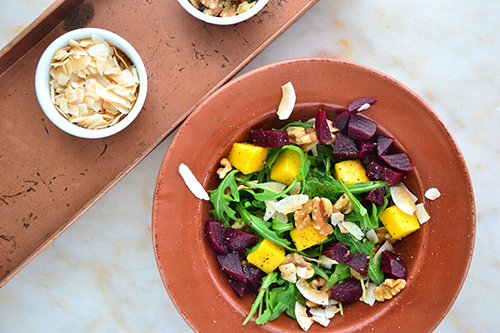 If the rainbow slaw wasn't enough servings of veggies, add a fresh arugula side salad. Topped with mango, beets, walnuts and coconut flakes, this salad will bring some tropical vibes to an otherwise wintery spread.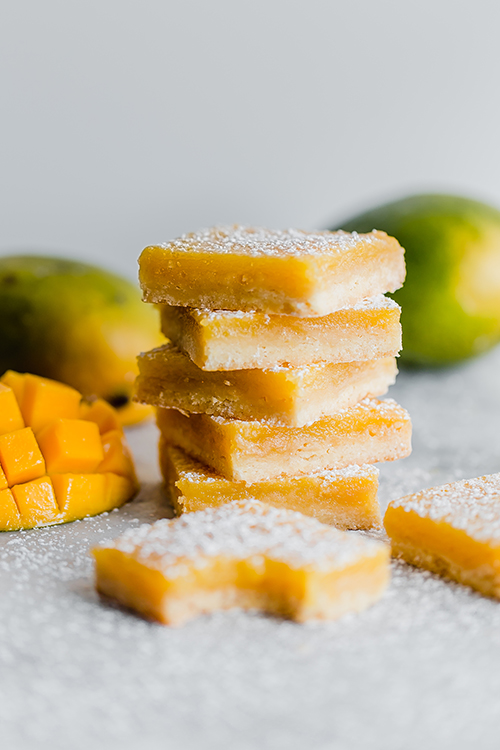 Add a little mango sweet to this traditional tart dessert. This is one that people will be talking about for years to come – you can tell them that your secret ingredient is mango!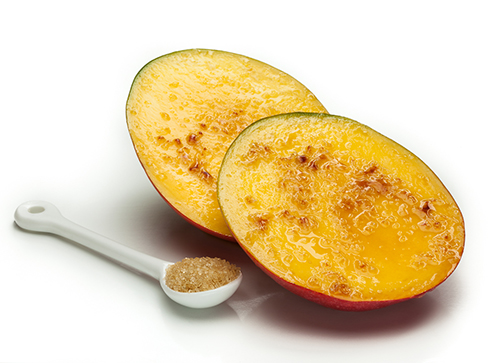 With eight nights of entertaining, you're wiped out from cooking by the end of Hanukkah. These tasty desserts require minimal effort and only two ingredients – mango and sugar. Cut your mangos into halves, top with sugar and broil until golden brown. Delicious!