Eat the Rainbow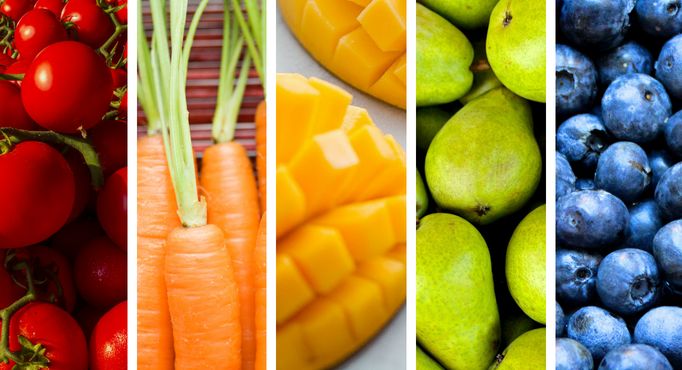 You've probably heard that you should "eat a rainbow" each day. That's because each color found in various fruits and veggies have their own specific nutrients contributing to the bright hue. The vibrant yellow in mangos come from the polyphenols, primarily beta carotene.  This phytonutrient is converted to vitamin A in your body. Flavonoids like anthocyanins also contribute to the distinctive color. To stay healthy, it's important to eat your yellow fruits without forgetting about the rest of the rainbow. Here are a few of our favorite recipes that cover the entire spectrum of colors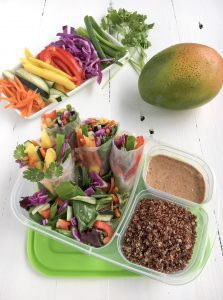 These fresh and easy spring rolls cover almost the entire rainbow – you could add some blueberries on the side to cover blue or indigo. Between the fresh mango, shredded carrot, red pepper, and purple cabbage, these spring rolls are a great afternoon snack or packed ahead lunch.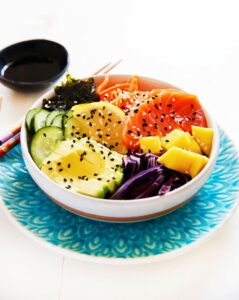 The hardest part about making your own sushi is rolling. These easy sushi bowls skip right over that, and let you enjoy the ingredients faster! The best part of these rainbow beauties is you could swap out to include whatever sushi ingredients strike your fancy.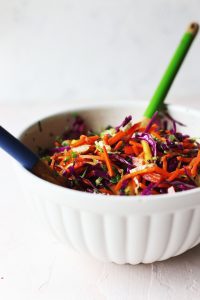 This simple and fresh coleslaw will excite even the pickiest of eaters. Skipping over the mayo in favor of sesame oil, honey and ginger, the light, colorful side dish makes for a perfect addition to your next potluck, picnic or party.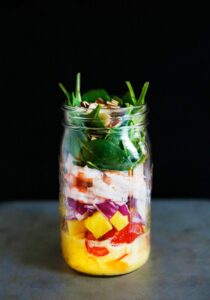 We don't all have tons of time to cook healthy meals every day, but this bright mason jar salad is easy to make ahead to ensure you're staying on track during the week. By adding the fresh dressing to the bottom of your jar, your spinach won't get soggy and you can enjoy the benefits of a rainbow salad all week long.