3.14 Delicious Pie Recipes
Every math enthusiast knows that today is Pi Day! No, that's not a typo. It's March 14 or 3.14, which is a mathematical constant for the ratio of a circle's circumference to its diameter. I know you didn't think you'd need advanced math to enjoy a mango blog post, but today is special. Instead of assigning homework about circles, we're proposing 3.14 mango pie recipes that you must make today to honor everyone's favorite irrational number.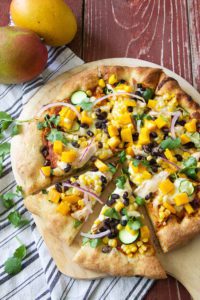 This recipe takes pizza pie to the next level. With a chipotle sauce base, Monterey jack cheese, loads of tasty veggies and topped with mango, this pizza is a southwest dream.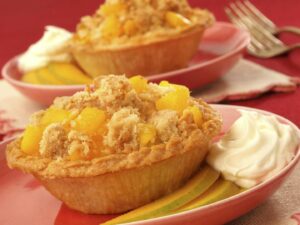 While not technically a pie, this mango tart is baked in pie shells and filled with fruit – sounds like a pie to me! Full of cinnamon, coconut and mango, this tart puts a tropical spin on a traditional fruit pie.
3 – Mango and Bacon Barbecue Pizza Pie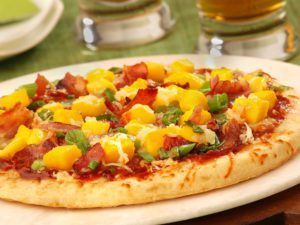 Mango. Bacon. Barbecue. What's not to like in this recipe? Add a little good-for-you sweetness to your pizza with some diced mango. This is an easy pizza pie recipe to add to your weekly menu.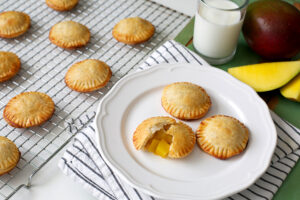 Just make one of these mango pie cookies to complete your π equation – or a whole batch to fulfill those pie cravings. These bite-size pies are best enjoyed with a glass of milk, while helping your child finish their math homework.