Summer of Mangos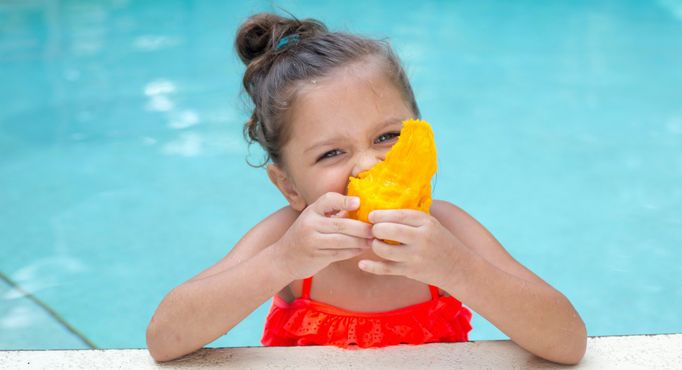 Things are really heating up! After a long, cold winter, it's now officially summer. And we have a full 14 hours of daylight to celebrate. Whether you're poolside, beachside or lakeside today, you'll be in need of a mango treat to cool you down. If you're worried they'll melt, you can always slice up some fresh mango to go.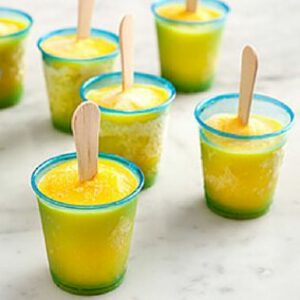 The best part of making your own popsicles is you can control their sweetness or tartness. And these mango lime popsicles can go either way. Add more lime if you're a sour lover, or add a pinch of sugar to up the sweetness. Made in plastic cups, these homemade popsicles will refresh you after a day in the sun.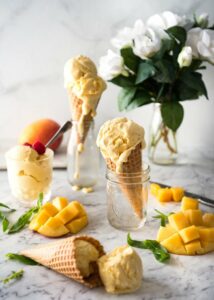 Making your own ice cream can seem intimidating, but this recipe simplifies the process. Blogger Nagi of RecipeTin Eats tried many different variations to perfect this treat, and her notes are sure to help you. She recommends an Australian mango variety to use, but if you're in the U.S., we think creamy Honey mangos would work perfectly!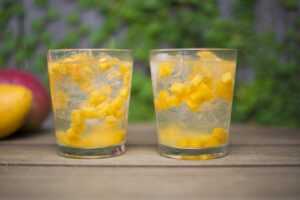 Nothing cools you down better than a refreshing glass of water. And nothing tastes better than a sweet and juicy mango. Freeze some cubes of mango the night before, and just add them to your glass of water to keep it cool. They would be delicious in a crisp glass of Moscato, too!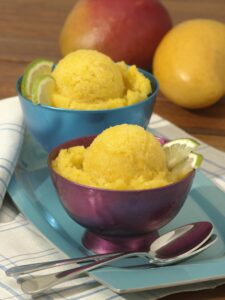 The most refreshing palate cleanser, this tropical mango sorbet is not only delicious, it's also vegan! With only fresh ingredients, it will be hard to say no to this summertime treat.