Mango Chili Martini
PREP TIME

COOK TIME

TOTAL TIME20 minutes

SERVINGS0
Ingredients
Chili Pepper Simple Syrup
1 cup Water
1 cup Sugar
2 Red Chili Peppers
Mango Chili Martini
1 Whole Mango
.5 ounce Fresh Lime Juice
1 ounce Chili Pepper Simple Syrup*
3 tbsp Water
2 ounce Vodka
Ice
PREP TIME

COOK TIME

TOTAL TIME20 minutes

SERVINGS0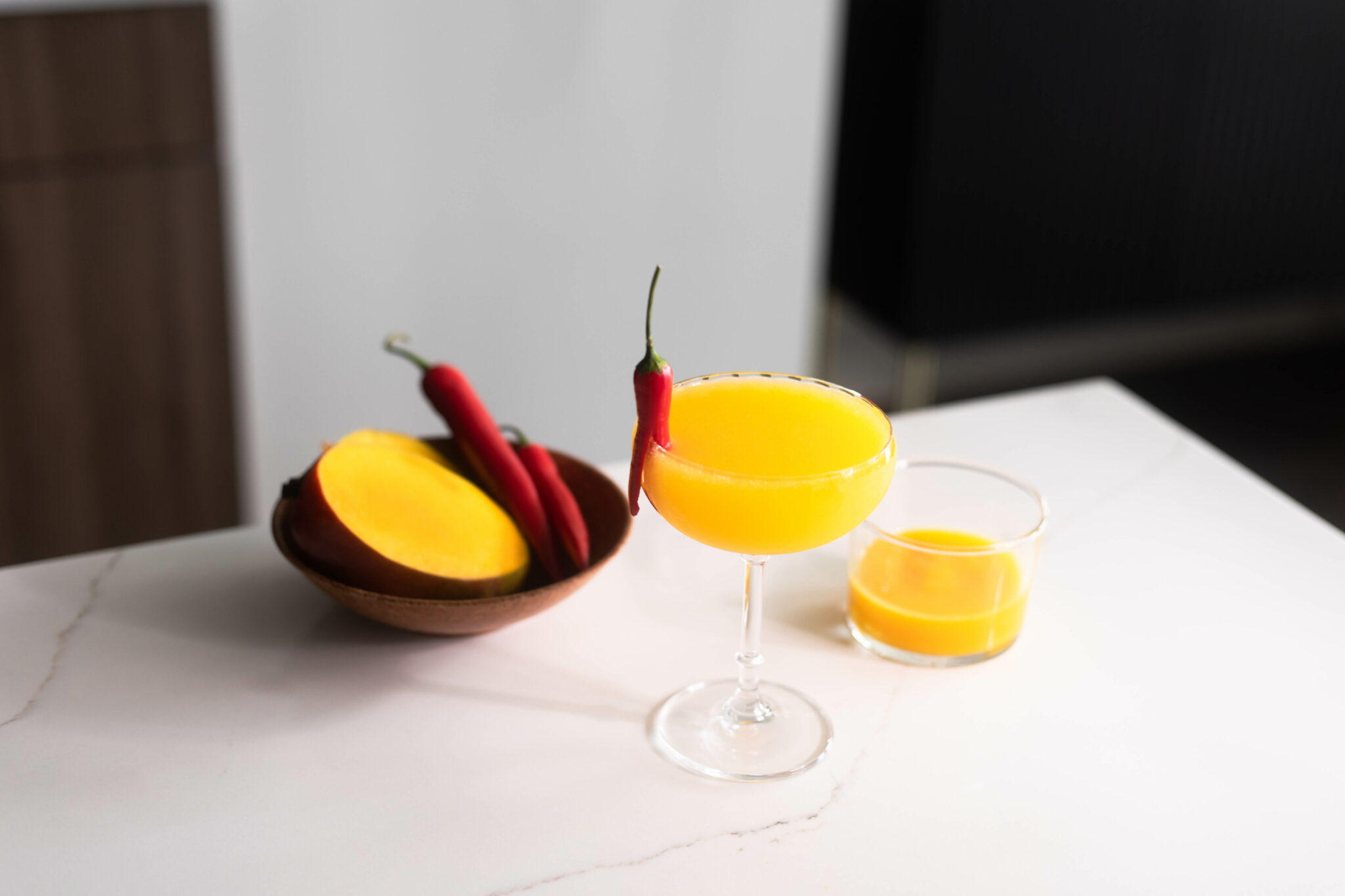 Instructions
Chili Pepper Simple Syrup
In a small pot, add the water and sugar. Slice the peppers down the middle then add them to the pot. Bring it to a boil over medium-high heat and once it reaches a boil, reduce the heat to low.

Let the syrup simmer for 15-20 minutes before removing it from the heat.

Strain the syrup into a heat-proof jar and let it cool completely before using. You can add one of the peppers to the jar to continue to infuse in the syrup. Store in the refrigerator for up to 2 weeks.
Mango Chili Martini
Prepare a mango purée by scooping out the flesh of one whole mango and placing it into a blender along with 3 tablespoons of water and blend until smooth.

To make the cocktail, add all of the ingredients (except the garnish) to a shaker and shake until chilled, about 7-9 seconds.

Strain the cocktail into a chilled coupe or martini glass and garnish with red chili pepper.