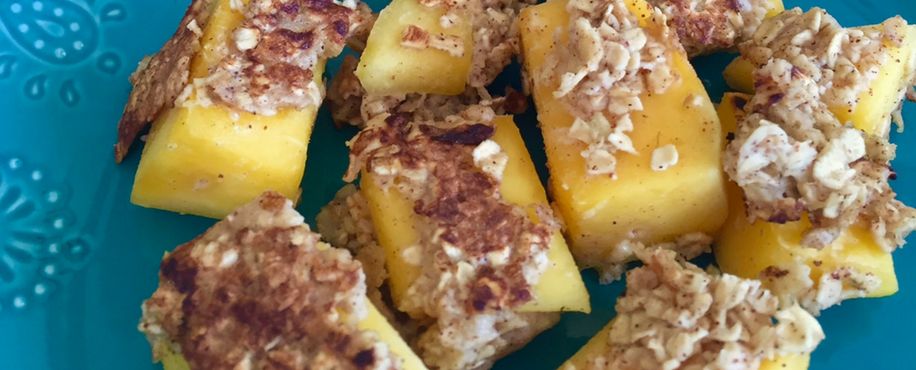 INGREDIENTS
3/4 cup rolled oats
1/4 cup brown sugar
1 tbs cinnamon
1/4 tsp baking powder
Pinch of salt
1 egg
1/3 cup low-fat milk
3/4 cup fresh mango, cubed
Place oats, brown sugar, cinnamon, baking powder and pinch of salt in a food processor and grind to create a fine flour.
Add egg and milk to flour mixture in food processor and blend to create a batter.
Heat a skillet over medium heat and lightly grease.
Dip mango cubes into batter and cook in skillet until evenly brown on all sides.
Serve warm and enjoy!
Recipe courtesy of
Erin Palinski-Wade