Will you accept this mango rose?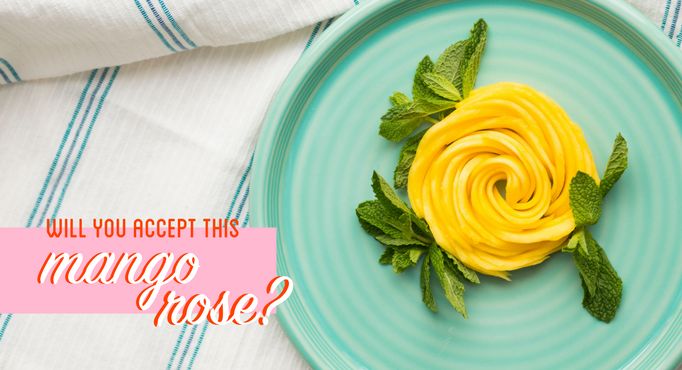 Are you keeping up with reality TV lately? Between the dreamy bachelor, dramatic reveals, and a shot at true love – it's no wonder it's one of my guilty pleasures. I'm just on the edge of my seat waiting to see who he will choose in the final rose ceremony! Combining my nervous excitement with my passion for mangos, I've planned the most mango-filled viewing party ever shared here just for you.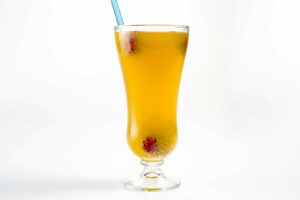 You can't throw a party without a signature cocktail. I'm mixing up a batch of delicious Mango Raspberry "I'm here for the right reasons" Bellinis. While the mango and raspberry balance each other with sweet and tart flavors, the mint simple syrup made from sugar, water, and a mint tea bag, adds a refreshing twist on a classic cocktail.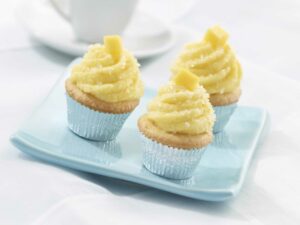 Next, I'm whipping up a batch of these mango vanilla buttercream cupcakes. Impress your friends with the homemade mango buttercream icing. It's surprisingly simple to make – just beat together butter, powdered sugar, and finally, mango puree! Calories don't count tonight, and I'm definitely falling for these mango cupcakes.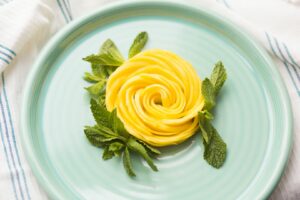 On their way out, present your gal pals with the best mango parting gift: a mango rose. I know – it looks complicated to make. But trust us and follow our step-by-step guide, and you'll be on your way to being a professional food stylist. You'll really wow your guests with your own final rose ceremony, and they can even snack on them later! Real roses wilt; mango roses are delicious.
No matter the results of the finale, I know you'll find true love in these mango-licious recipes.