Celebrate Mother's Day with Mango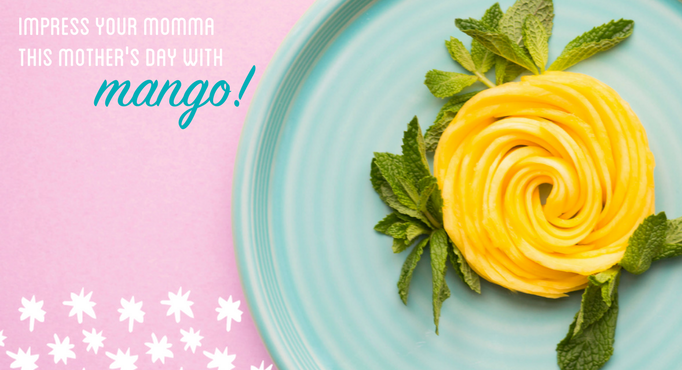 This is your very important reminder that Mother's Day is coming up quickly! In fact, there are two Mother's Days coming up this week. May 10 is El Dia de la Madre or Mother's Day in Mexico, and May 13 is Mother's Day in the United States. While we believe mothers should be celebrated every day, maybe this is the year that you give her two special days. To get ready, we put together our favorite brunch recipes, so you can impress her with those cooking skills that she taught you!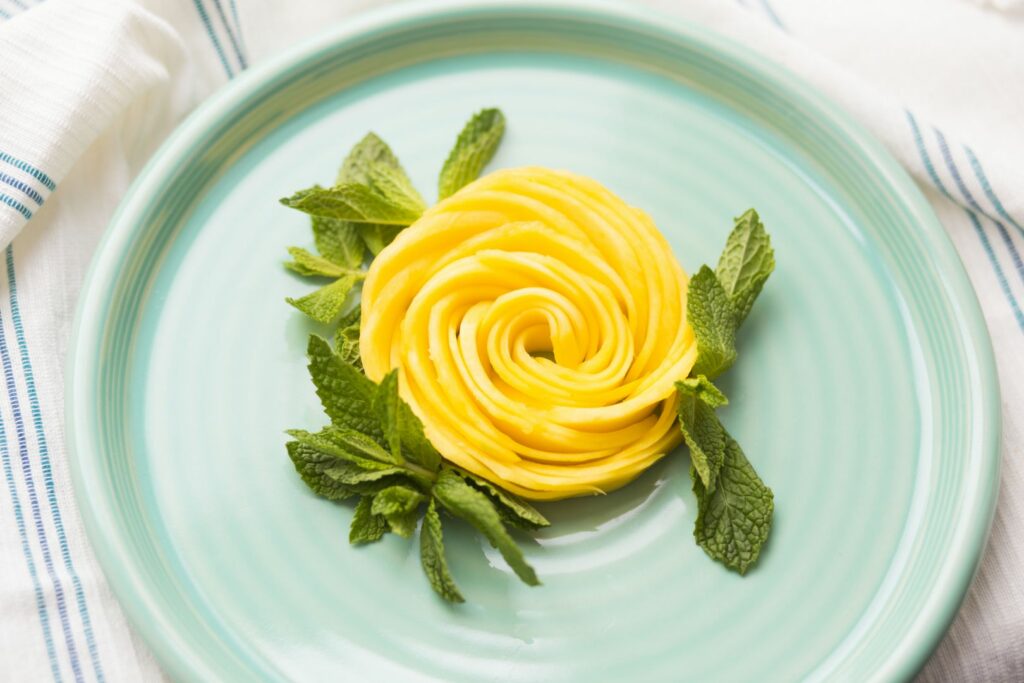 Every fancy brunch needs a beautiful centerpiece. Try creating a mango rose as the focal point of your meal. You'll just need to practice slicing mango into incredibly thin pieces, and curling them tightly together. Not only is it lovely to look at, but you can even eat it after!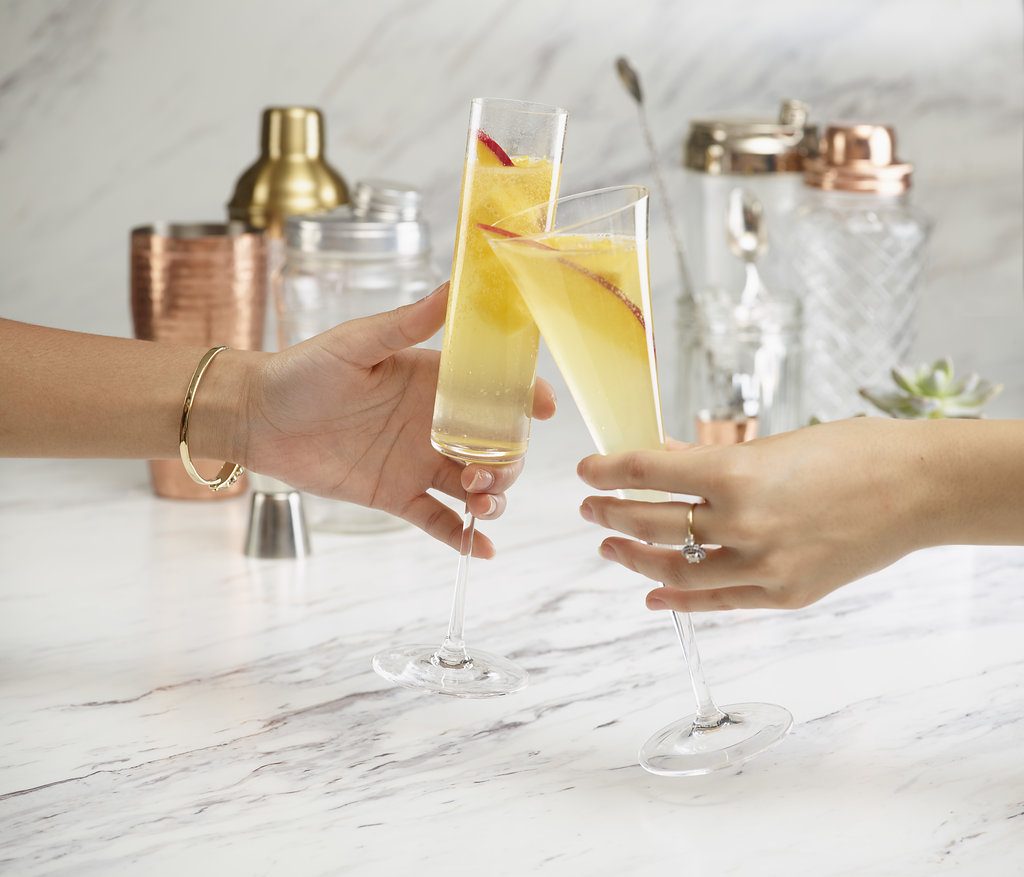 What's brunch without mimosas? Let your mom kick back with a mango mimosa while you finish cooking up her meal. The sweet mango puree evens out of the dry, bubbly champagne for a luxurious morning cocktail.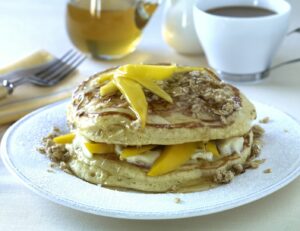 On Mother's Day, we think you should aim to impress, and these mango pancakes are sure to do just that. Consider making the mango citrus syrup and vanilla mascarpone cream the night before, so during brunch, you just need to focus on the pancakes. Garnish with fresh mango slices, granola and powdered sugar, and you will make your momma proud with these pancakes.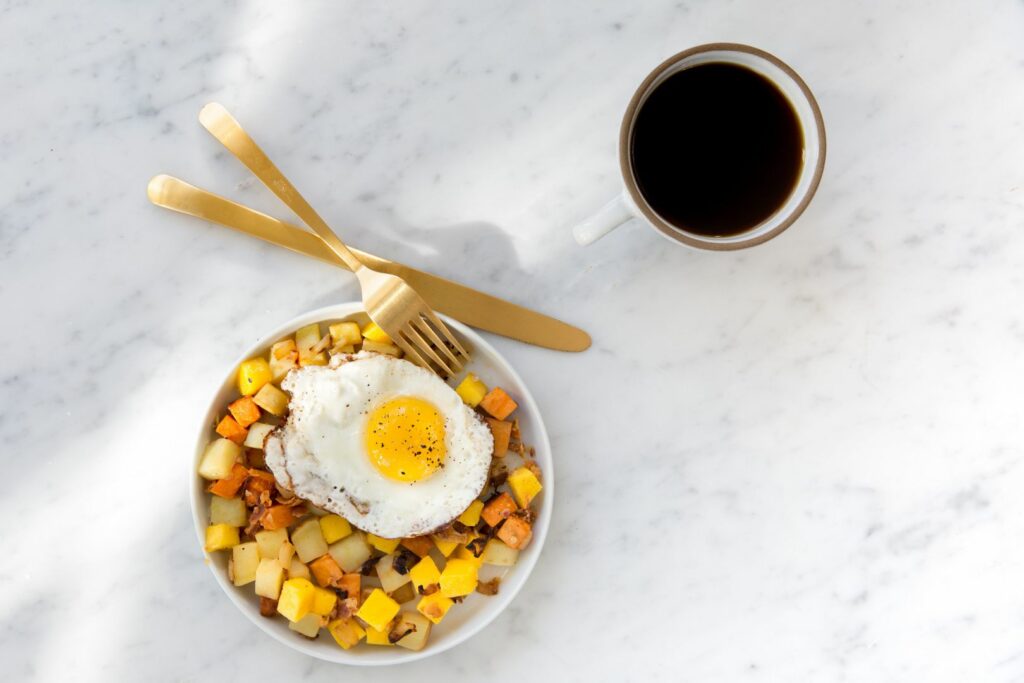 You'll want something savory to go along with the sweet pancakes. This mango sweet potato hash contains pancetta, red pepper flakes and onion, and can be topped with fried eggs. Serve this dish as a side, or make it the main brunch entrée!