Mango Jerk Salmon Burgers – Mango Meal Planning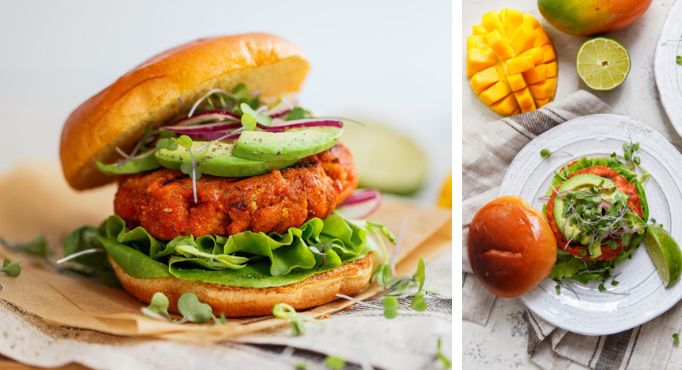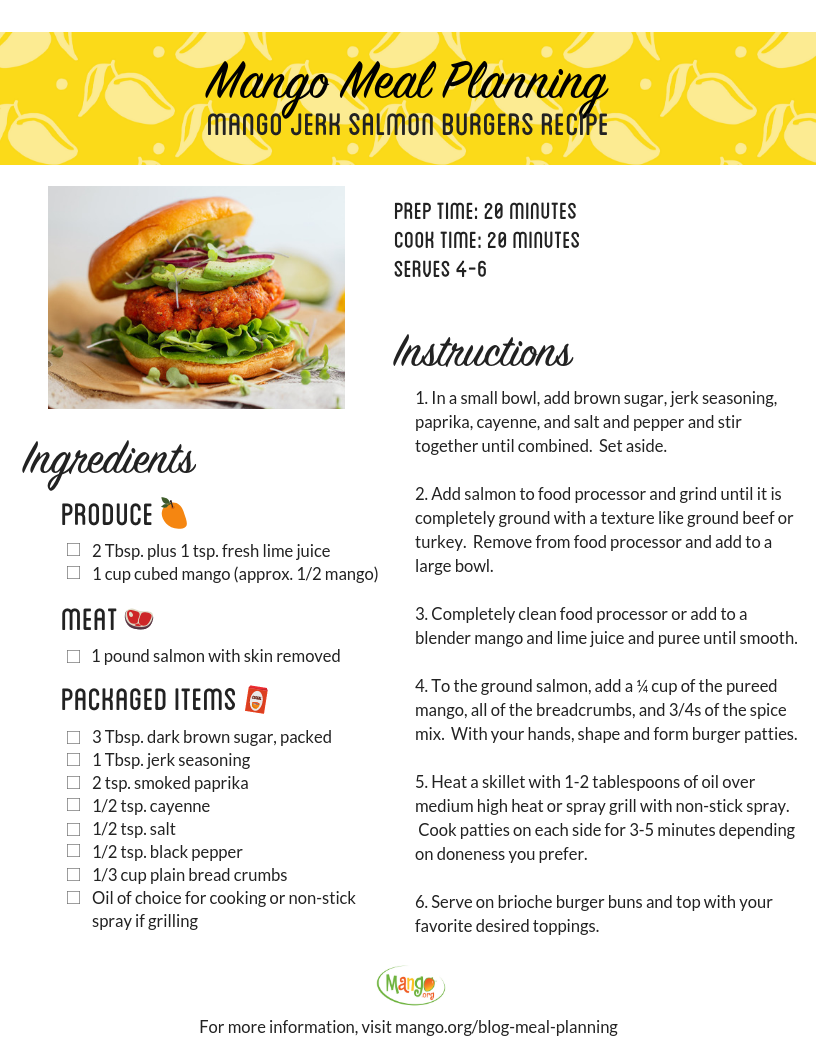 It's day two of our mango meal prep takeover! Today, we're taking on the flavorful mango jerk salmon burgers. This recipe does take a bit of prep work, but it's totally worth it in the end.
What's especially neat about these salmon burgers is the mango is incorporated in the patties! This isn't a "just add mango on top" type of recipe. You'll be using a food processor to grind your salmon into a ground beef texture and adding spices, pureed mango and breadcrumbs to form these delicious burgers.
Once they're mixed up, you just cook them for 3 to 5 minutes on each side in a skillet or on the grill. Add your favorite toppings – your shopping list includes enough ingredients to add avocado and mixed greens, but feel free to put whatever you'd like!
This recipe uses mangos, lime juice, salt and pepper, oil and cayenne pepper from other recipes throughout the week. And if you choose to top with avocado and mixed greens, those are other ingredients re-used!
For more information and a shopping list for the week, check out our intro to meal planning blog post.