All I want for Christmas is mangos!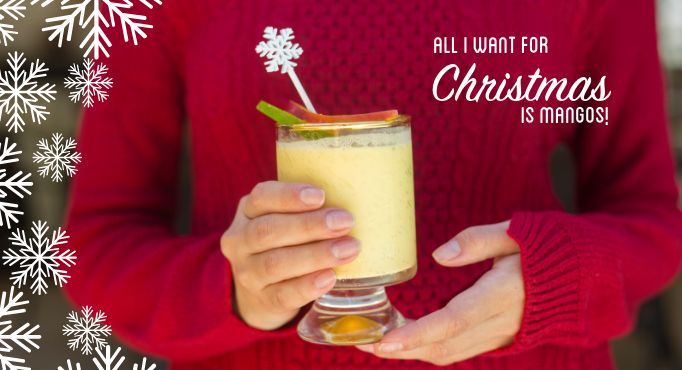 If all you want for Christmas is mangos, this holiday season is the best time to add mangos to your favorite dishes. Here are just a few of our mango-licious Christmas recipes, but check out our whole library for even more Christmassy mango inspiration.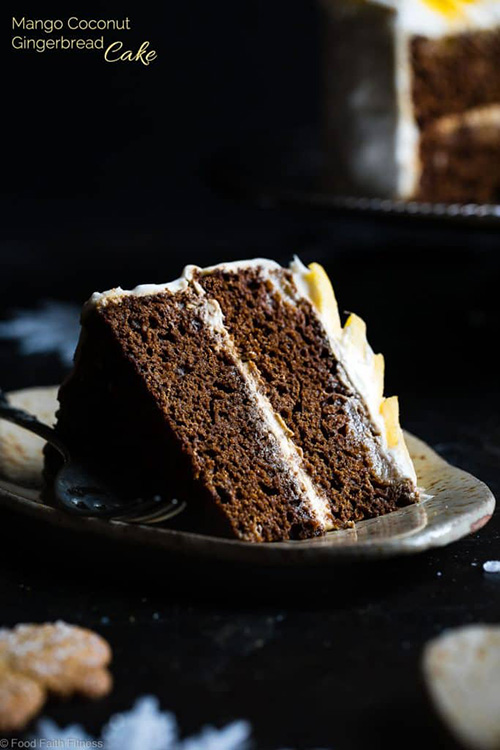 We've all had those crunchy gingerbread cookies. Sure, their little people shapes are adorable, but it's time to level up your recipe with the delicious mango gingerbread cake. The spicy ginger combined with the sweet mango will leave your taste buds happy.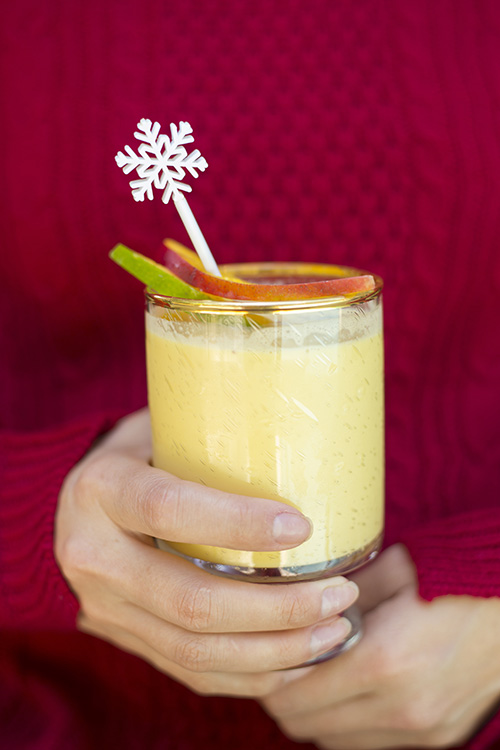 There isn't a drink more synonymous with Christmas than eggnog. Warm up next to the fireplace with a cup of our sweet tropical eggnog. Mango mixes up the traditional recipe, so you can make some new traditions with your family.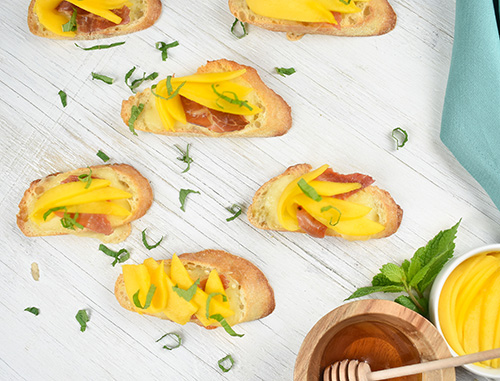 Ayesha Curry's new recipe is so simple and delicious that you'll definitely be making it over and over. These crostinis offer a trifecta of flavors with sweet mango, salty prosciutto and creamy brie. This one is going to be a favorite.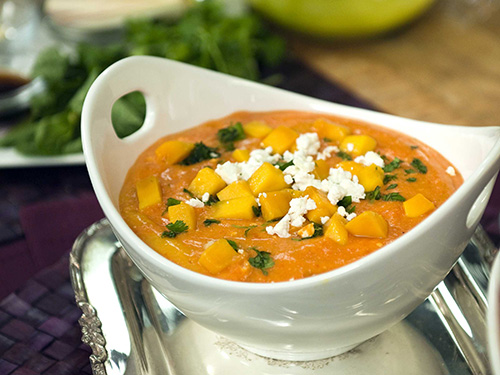 What's a holiday party without a variety of tasty appetizers? This roasted red pepper and mango holiday dip will add a tropical and spicy kick to the appetizer spread. Dip with pieces of bread, pita, crackers or your favorite dippers!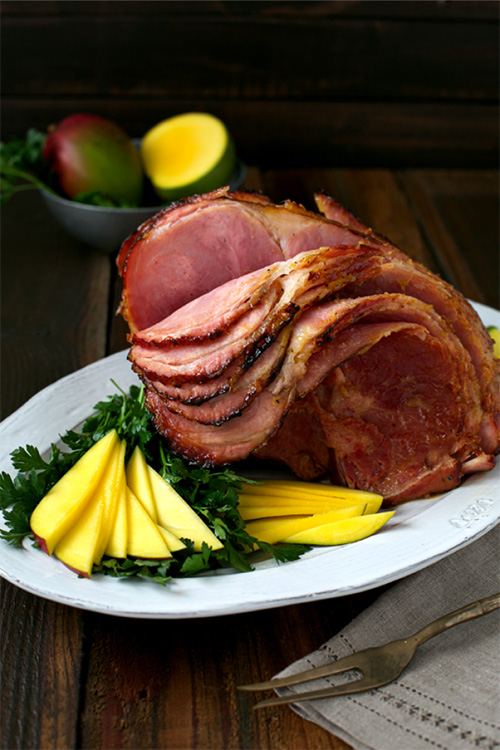 Without further ado, the centerpiece to your Christmas feast – the mango mustard glazed ham! This ham is baked with a mango puree, honey and mustard combination that gives it a sweet and flavorful glaze.