Mango Availability in December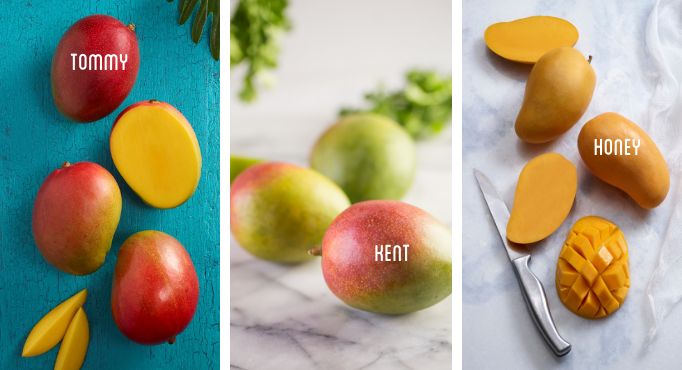 Let's get out of those winter doldrums and start adding more mangos to our cold weather menus! Despite the perception that mangos are a summer fruit, your grocery store should be filled with some delicious mangos throughout the winter. Here are a few of the most common varieties that you'll find in December.
Kent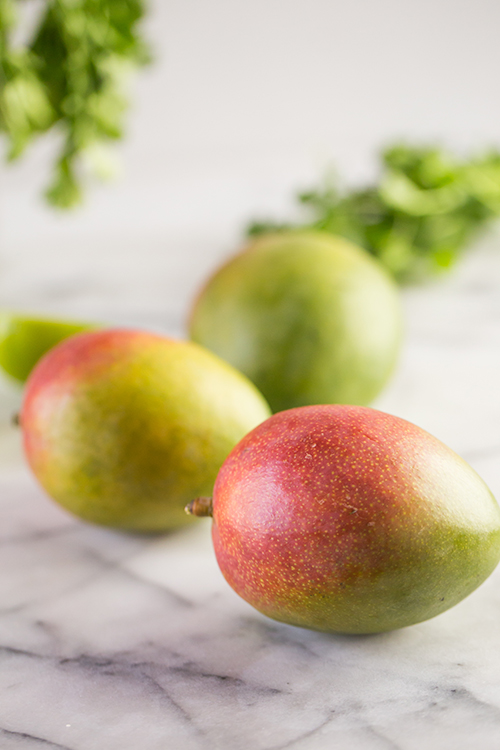 You'll be green with envy if you don't get your hands on some of these tasty mangos. The Kent variety boasts a bright green skin that doesn't change color when it ripens. To determine its ripeness, just pick it up and give it a squeeze. If it gives a little, it's ready to eat. If it's hard, put that baby in a paper bag for a few days to soften. After choosing a ripe one, you'll find that Kent mangos are less fibrous with a deep golden-colored flesh.
Tommy Atkins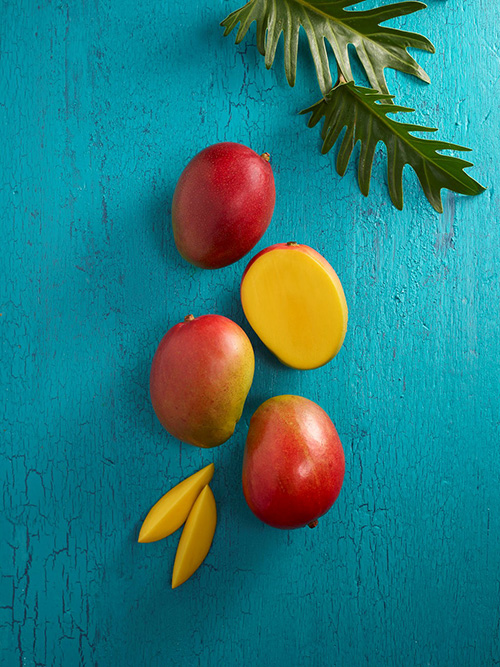 These big, blushed beauties are perfect for cooking into your favorite mango soup! The Tommys in your stores are mostly coming from Ecuador, but there are a few from Peru. This variety can be huge, so you'll get a lot of that sweet flesh from them. If they're slightly hard and not quite as ripe, they're great for cooking. The fruit won't break apart when heated and will add some of those sweet, tropical flavors to traditionally wintry dishes.
Honey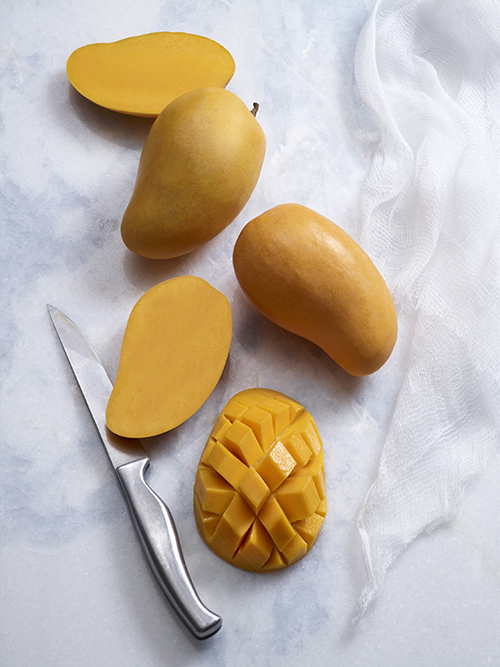 In December, there aren't that many of the Honey variety coming into the United States, but you're likely to have a small selection in your grocery store. Honey mangos have many aliases, so if you're on a mission to find this type, also lookout for Ataulfo, Champagne or Yellow mangos. They're all ultimately the same, creamy and golden mango!