Labor Day Love with Mangos
Summer may be coming to an end, but your favorite summer fruit, mangos are here to inspire your final summer barbeque. Give summer a proper send off with these delicious dishes we've curated for you mango lovers:

Appetizers:
Our favorite appetizers for pleasing guests are easily Mango Shrimp Ceviche and Tropical Mango Guacamole.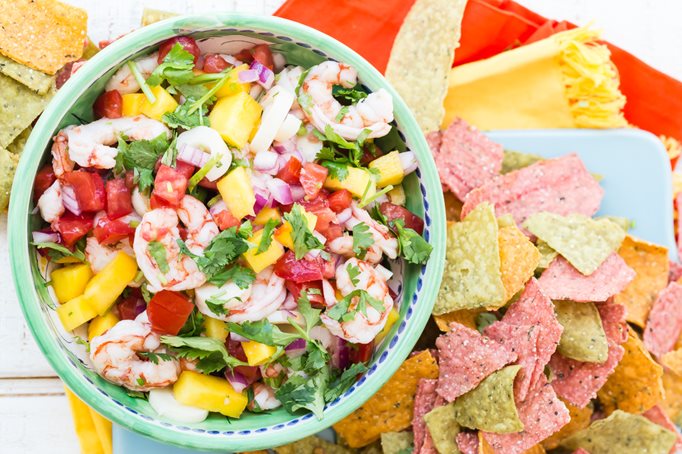 The Mango Shrimp Ceviche requires minimal effort, so you don't need more than 30 minutes to whip this dish together. Make some time to cook the shrimp (or buy pre-cooked), and don't be afraid to make ahead of time for the flavors to blend.



Our Tropical Mango Guacamole is a perfect last minute addition. The weekend should be spent enjoying time with friends and family, relaxing and eating good food. You don't want to slave away and this Mango Guac won't make you. Don't be afraid to make substitutions as needed as well. Not a pomegranate fan? Don't use it! This recipe is easy and great to customize.

Entrees:
We recommend utilizing the grill before the snow begins to fall (we know, it's only September!). So let's talk grill recipes. Our first easy-in is our Jerk Rubbed Chicken Skewers with Mango Salsa, courtesy of Ayesha Curry.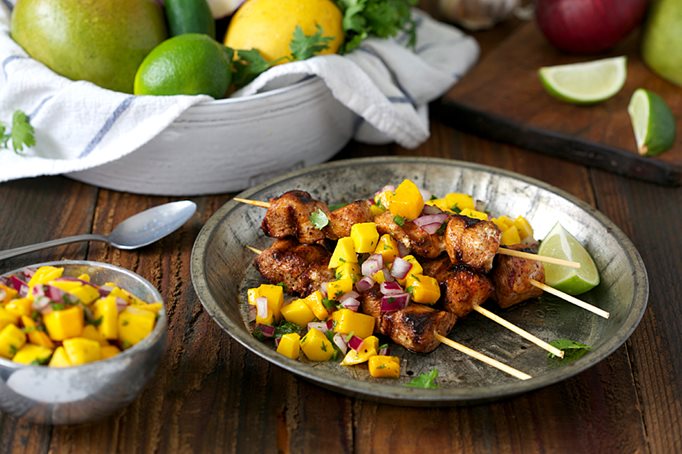 Make sure you prepare these a little early, again so the flavors can marinate. If time is an issue, as it typically is, prepare the chicken and rub marinade, and the salsa the night before, you won't regret it – the flavors will really sink in. As always be sure to soak your sticks before putting these babies on the grill. Once they're on, they won't take more than 15 minutes… and ta da! Dig in.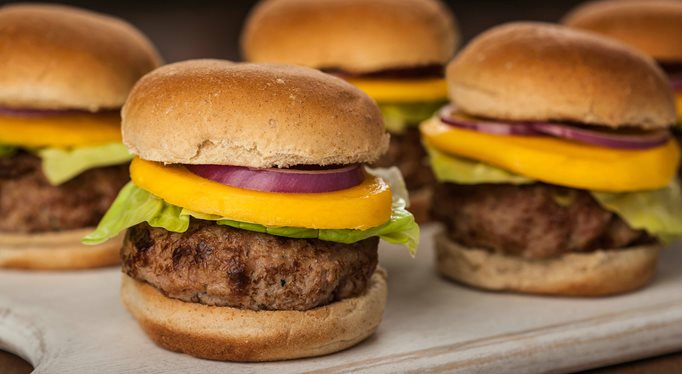 Our final entrée is an American classic – sliders. Of course, today, nutrition is always a factor so we've got Turkey Sliders on the menu. Don't worry they're delicious. Are you wondering, "Wait I put mangos in the burger?" You are incorrect. We want to simplify, so simply provide mangos as a topping option. Think of adding barbeque sauce to your burger – sweet, right? Exactly. You add dimension by bringing out new flavors with mangos. They're an exceptional fruit for savory dishes.

Drink:
To refresh the guests on a hot day, we've got Ayesha Curry's Mango Lemonade on the menu.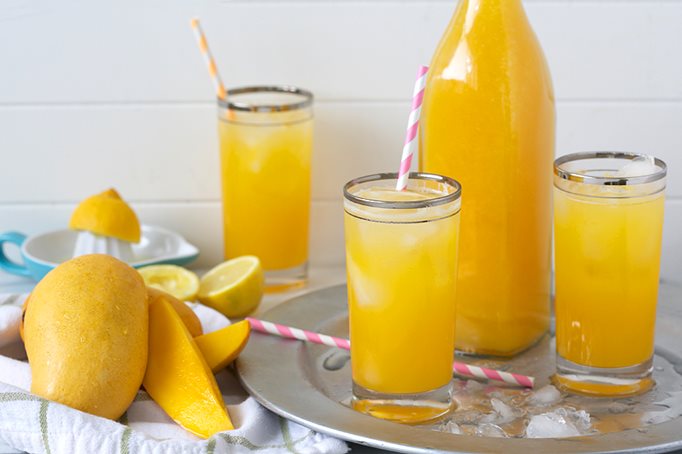 The recipe makes a large batch to last the afternoon and is great to have for kids. If you're not a fan of white sugar, feel free to replace with honey, agave, or your sweetener of choice. We also recommend making a second batch for the adults – label it of course – with some Prosecco or vodka. Again, customize as little or as much as you need, and your 21+ audience will be impressed with your homemade lemonade skills.

Dessert:
If your barbeque requires fun activities for kids, this recipe is for you.
These Chocolate Dipped Mango Pops are the perfect way to turn the tables and watch your kids "cook" for you. You will have to slice up the mangos, but the rest is easy-peasy. Set out some bowls and let the kids pick their toppings (sprinkles, nuts, etc.). After microwaving chocolate, let them go through an assembly line of decorating. I'll have some more sprinkles, please! See? Easy-peasy.
And there you have it, our final summer recipe roundup. But remember, mangos are available year-round for tropical fun, so don't let next summer be your mango reminder! Check back in September for our favorite ways to use mangos with fall flavors.