Mango Budino
PREP TIME5 minutes

COOK TIME2 hours 30 minutes

TOTAL TIME

SERVINGS6
Ingredients
1 14-ounce can of Full Fat Coconut Milk
1 tbsp Unflavored Gelatin
10 ounces Diced Mango
1/4 cup White Granulated Sugar (Monk Fruit can serve as an alternative sweetener for the sugar based on preferred sweetness level, if desired)
1/2 Lime, juiced
Pinch of Kosher Salt
PREP TIME 5 minutes

COOK TIME2 hours 30 minutes

TOTAL TIME

SERVINGS6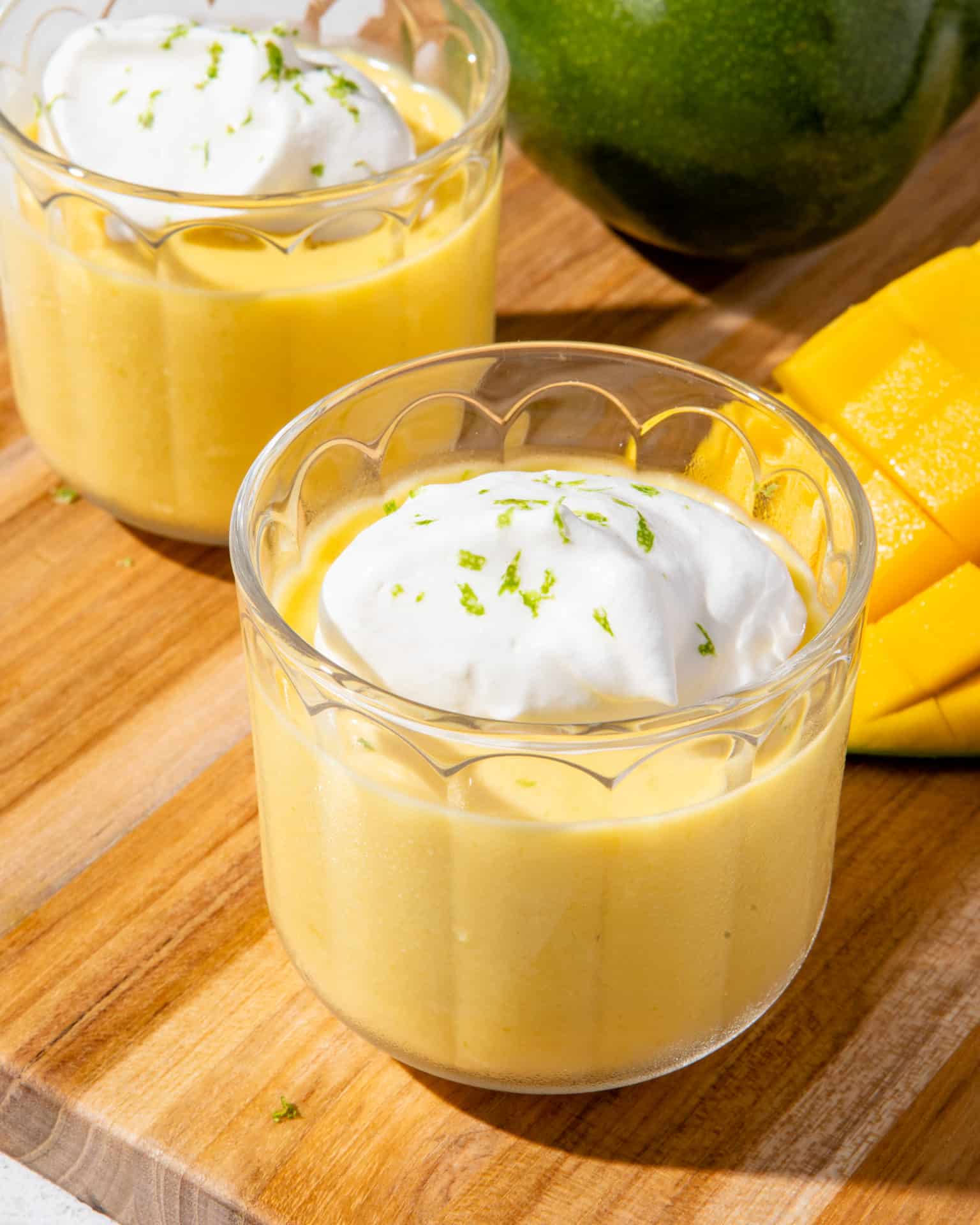 Instructions
In a small saucepan, whisk together the coconut milk and gelatin. Set this mixture aside for 5 minutes to let the gelatin bloom. While the gelatin blooms, add the diced mango to a blender and blend until smooth.

After the gelatin has sat for 5 minutes, place the saucepan under medium-low heat for 5 minutes to dissolve the gelatin. Remove the saucepan from the heat, then whisk in the sugar, and mango puree. Let sit for 10 minutes to cool completely, then whisk in the lime juice, and salt.

Divide the budino mixture evenly amongst 5-6 small glasses, then transfer the glasses to the fridge to chill for at least 2 hours to set. 

Once you are ready to serve, serve with a dollop of whipped cream and lime zest.