Celiac Disease Awareness Month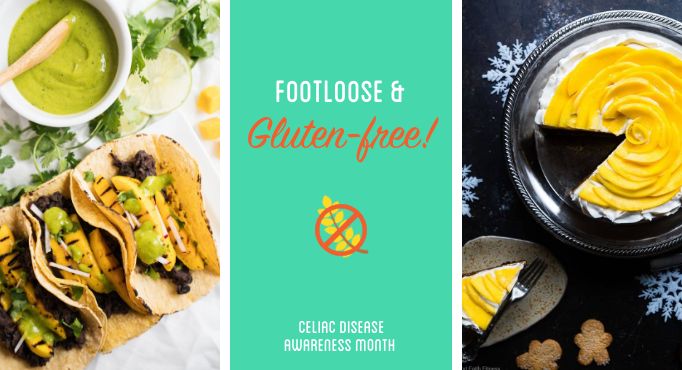 October marks the start of Celiac Disease Awareness Month. Celiac disease is a common digestive disorder that affects the small intestine and triggered by food containing gluten. With as many as one in 141 Americans with celiac disease and with many pre-packaged foods and other goods containing gluten, we've pulled together a few of our favorite gluten-free recipes.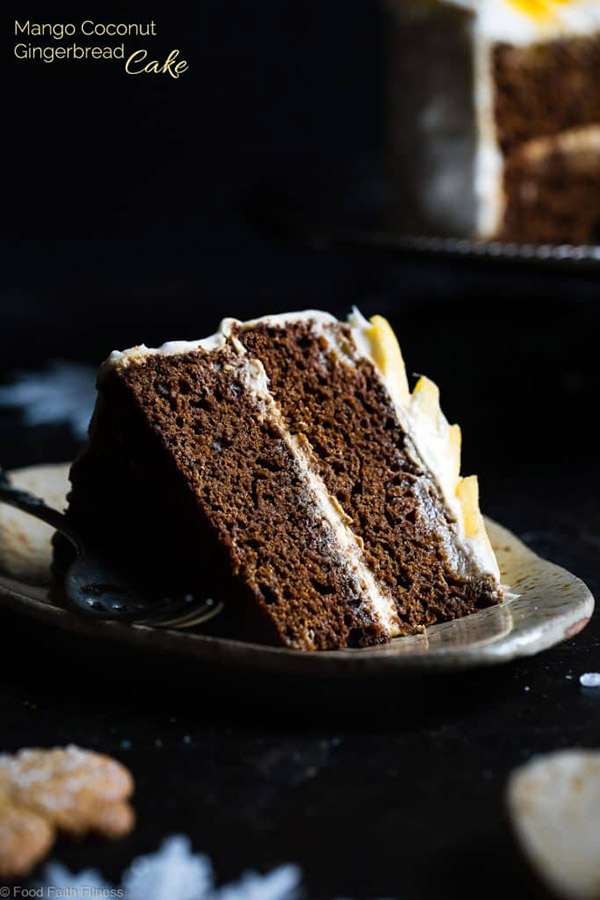 This amazing holiday cake packs a punch of flavor, while removing gluten from the recipe completely. When you place this showstopper onto the potluck table this holiday season, no one will believe you when you tell them it's gluten free!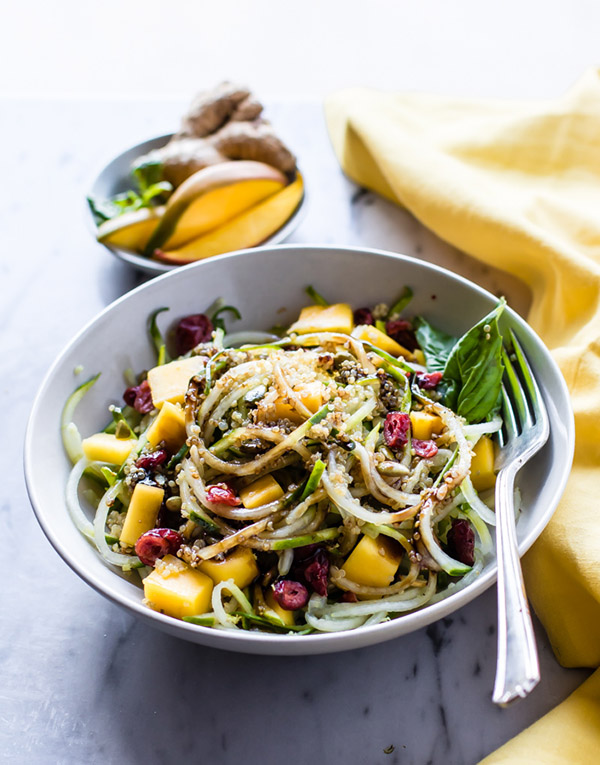 Salads are a safe choice for those avoiding gluten, but they can get old over time. In this spiralized salad, cucumber and mango play the starring roles and tossed together with balsamic vinegar and olive oil for a tasty and healthy lunch.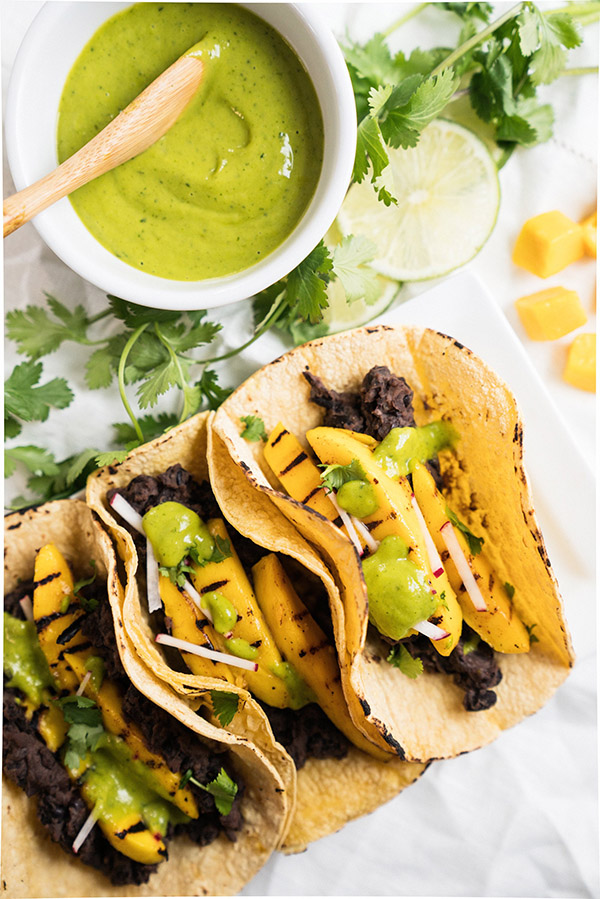 These tacos are literally a dream. Grilled, caramelized mangos, flavorful refried beans, sliced crunchy radishes all topped with a sweet and spicy mango dream sauce? Yes, please!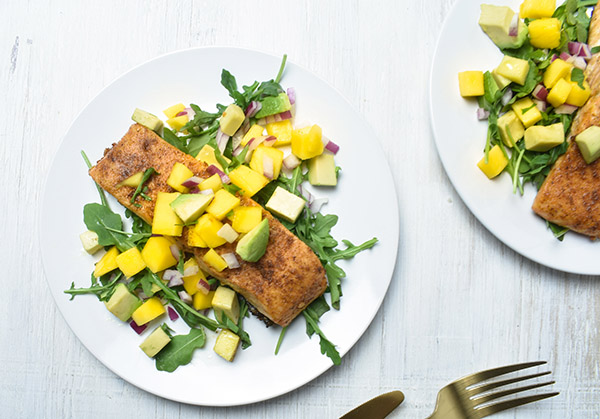 Ayesha Curry is back at it again with another crazy delicious recipe. Her baked spiced salmon is simple, flavorful and will quickly become a dinnertime staple for your family.
What is your favorite mango gluten-free recipe? Tell us in the comments below!