Summer of Mango: Sangria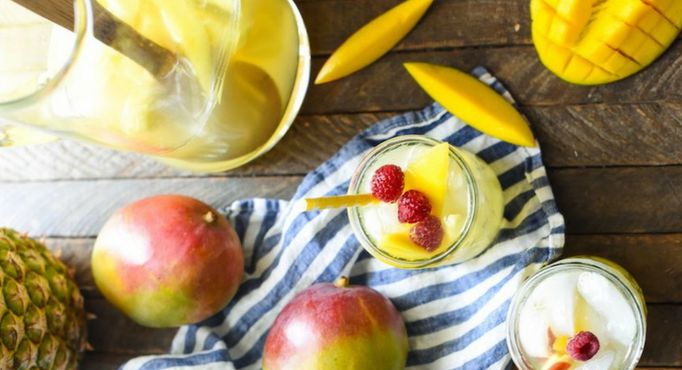 Hellooooo, summer! We're really in the heat of it now, and there's just nothing better than sitting poolside with an ice-cold glass of sangria in hand. The best part is there's a sangria for everyone. Hate white wine? No problem, here's a red wine sangria. Prefer sweeter drinks? Heck yes, try this mango sangria. You just can't go wrong with this summertime fav.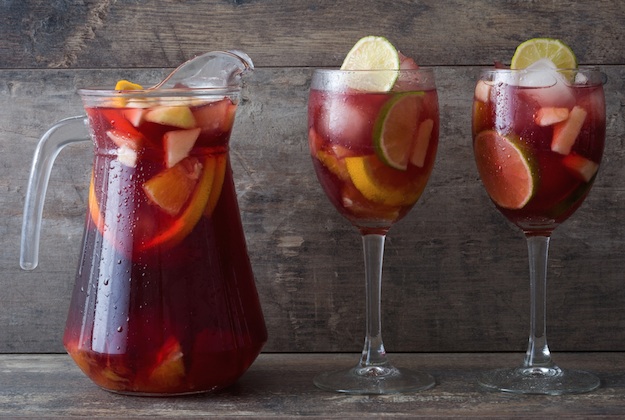 Beyond being a crowd pleaser, the sangria is actually an ancient concoction. The history books say that early Greeks and Romans were mixing up similar wine-based cocktails with sugar and spice among other things. It wasn't really until the 1400s when a more modern sangria popped up in Spain – the wine business was booming and so was the sangria! It took another 500 years for it to make its way over the pond, and we have the 1964 World's Fair to thank for introducing the U.S. to the drink. All it took was one Spanish sponsored pavilion that showcased sangria, and Americans were hooked!
What's great about sangria is it's really hard to mess up. You're mostly just tossing together some wine, liqueur and fruit of your choice in a pitcher. Maybe watch how much liqueur you're pouring, but otherwise, go crazy!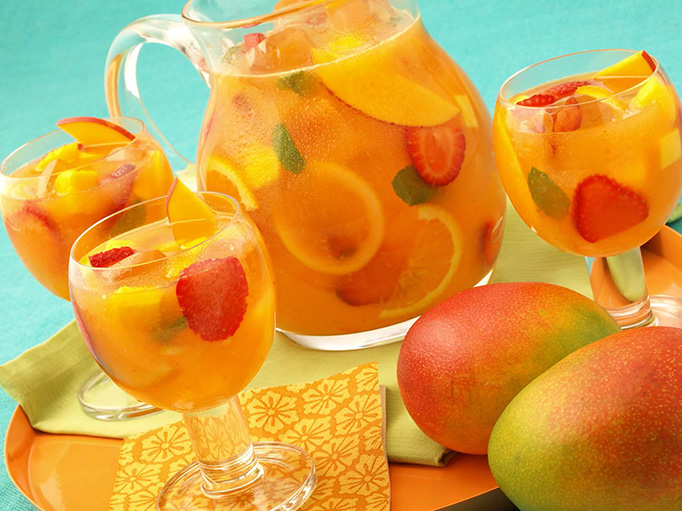 If you're feeling especially fancy, we suggest our own sparkling mango strawberry sangria. This beauty packs a big vitamin C punch from all the fresh citrus and mango, so don't feel too guilty about your summertime sangria obsession. But if this one has just too many ingredients (we hear you – the easier, the better), try Foxes Loves Lemons' mango-pineapple sangria. For this tropical cocktail, you only need mango, pineapple, white wine, orange liqueur and seltzer water. It doesn't get easier than this.
How do you live your best sangria life? Red or white? Citrus or berries? Tell us in the comments below!