Eat a Mango-Filled, Plant-Based Diet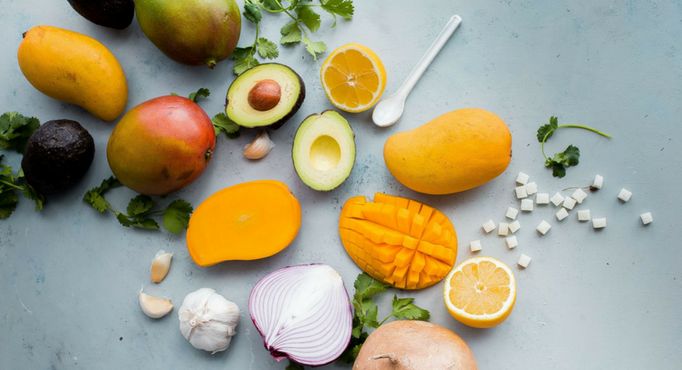 Whether you're a committed vegan, a flexatarian, or just want to eat a more plant-based diet, mangos are a delicious, fresh ingredient to add some pizazz and no-guilt sweet to some of your favorite vegan recipes.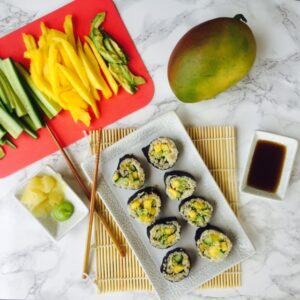 Master the art of rolling a tightly wound sushi roll with this fun take on sushi. Add a little soy sauce to these colorful rolls, and you'll be in an umami paradise.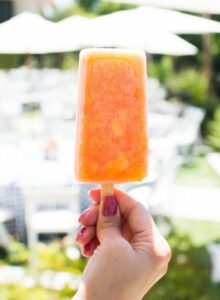 A paleta is a traditional Mexican ice cream usually made without any dairy ingredients. They're basically popsicles that include fun ingredients that we wouldn't normally use in the United States. These chile mango paletas balance the kick from the ancho chile power with the sweet from the mango and agave.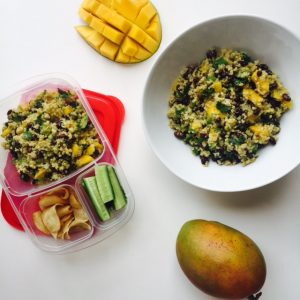 When looking at the ingredients list, this salad may seem intimidating. But really, you just need to acquire them all and mix them together! This is a great recipe to make on a Sunday, and pack in your lunches for the week.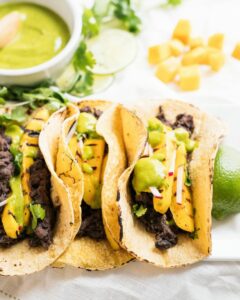 These tacos put the spotlight on our favorite superfruit. With protein coming from the refried beans, spice coming from the chipotle power and sweet from the mangos, the flavor profile of these tacos can't be beat. Don't forget to whip the mango dream sauce for an added delicious bonus.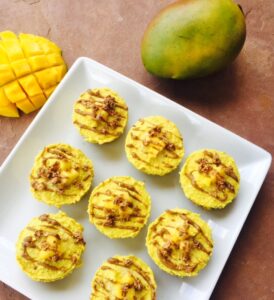 You had me at, "no bake." We love everything about these little delectable treats! From skipping the dairy to the pumpkin seeds in the crust, these mango cheesecake bites will please even the pickiest of eaters.