National Watermelon Day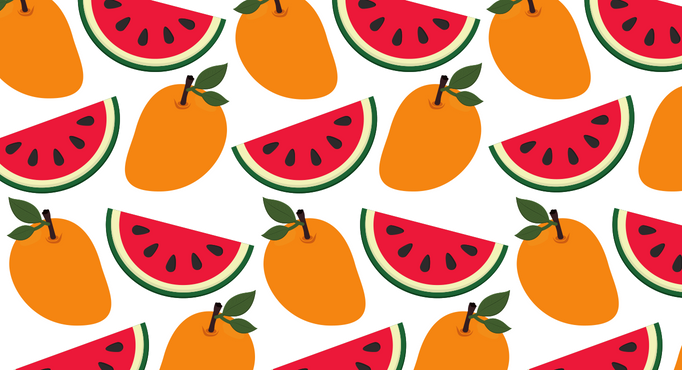 We can't go an entire summer without recognizing our good fruit friend, the watermelon. And what better day than today – National Watermelon Day! The mango and watermelon really have quite a lot in common, so we propose combining these two juicy and tasty fruits for a sweet, summery burst in some of your fav dishes.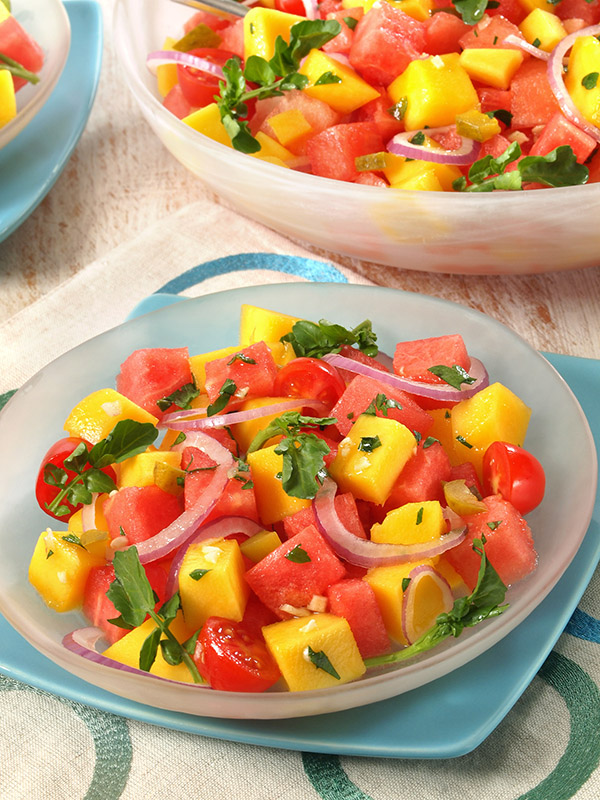 Nothing says summer like a refreshing watermelon salad. We're all for the classic minty and feta cheese-topped variety, but if you've started to have your fill by August, try our tropical mango version. This is an elevated recipe with quite a few ingredients, but you're really just combining to create a delicious blend of flavors. If you can dice a mango, you'll be good to go for this recipe!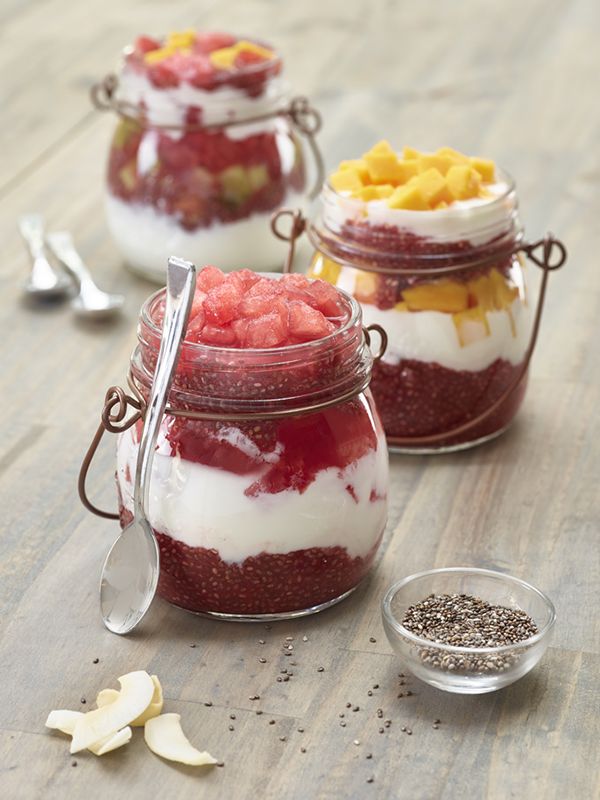 Photo from the National Watermelon Board
Oh boy, do we love a good parfait. Breakfast, dessert or a snack, parfaits are perfect for every time of day. These homemade parfaits have a tasty watermelon jam layered throughout with added texture from the trendy chia seeds. Top with mango for a burst of sweet, and you're good to go!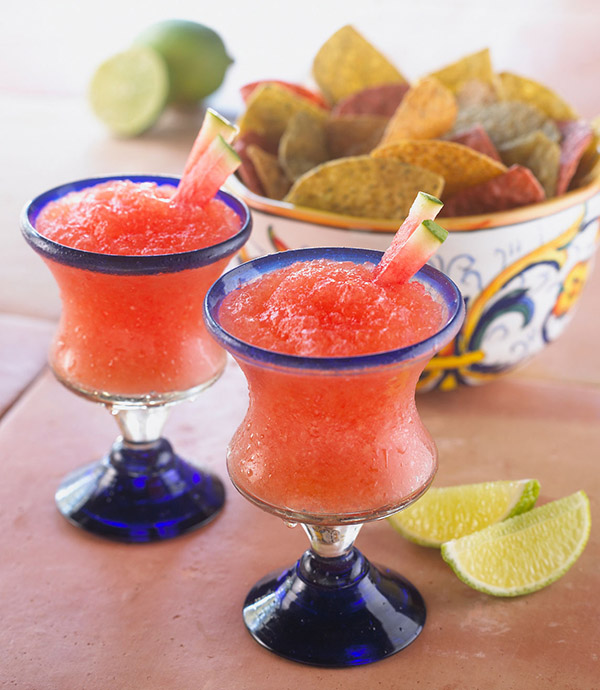 Photo from the National Watermelon Board
Would we ever say no to a margarita? I think we all know the answer to that one. We can't think of a better poolside cocktail to cool down during those hot summer nights. With the refreshing watermelon, sweet mango and a kick of liquor, this blended margarita will be the talk of all your pals.
How do you like to combine these two tasty fruits? Tell us your favorite mango and watermelon recipe combos in the comments!