Mango Crab Avocado Salad – Mango Meal Planning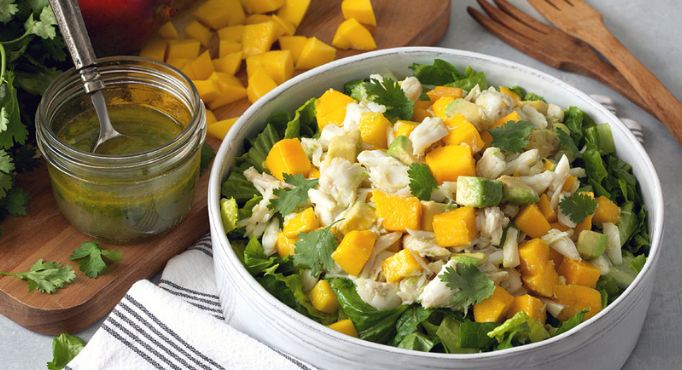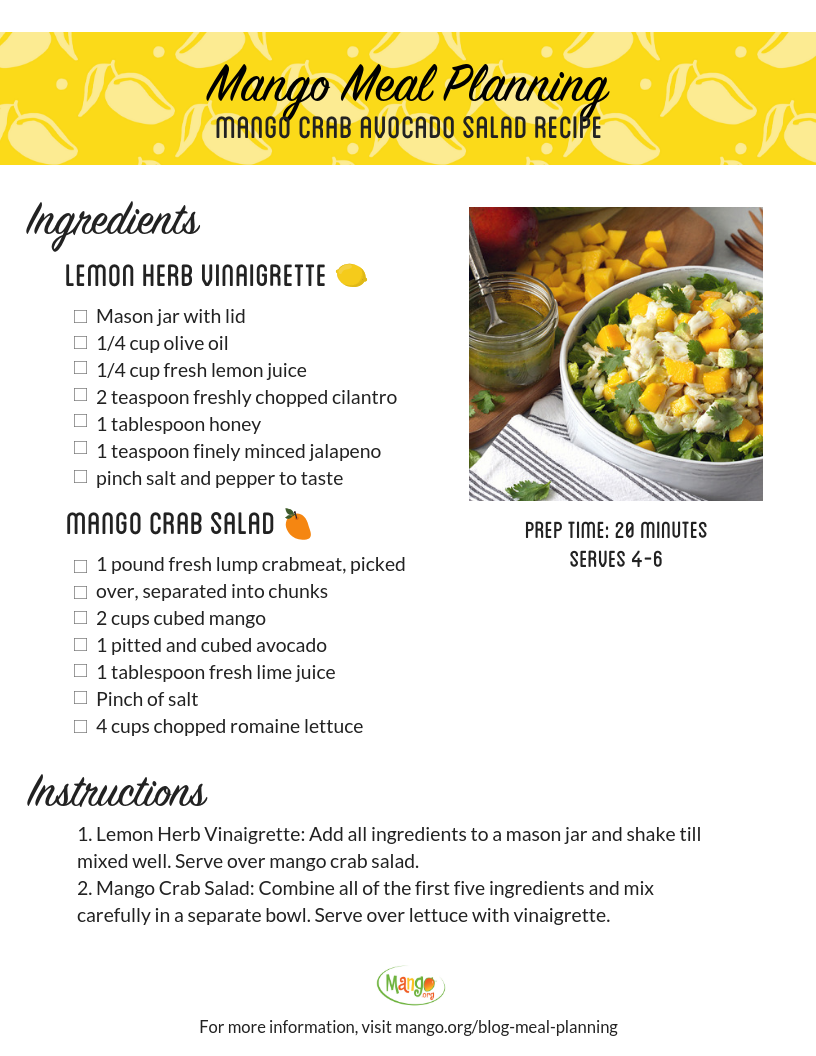 It's the grand finale of our mango meal planning week! And we're ending with a simple and refreshing mango crab avocado salad with a homemade lemon herb vinaigrette. This recipe is incredibly easy and perfect to end your week. You don't need any appliances, cookware or even heat! Just brush up on those cutting skills, and you're good to go.
Chop up your ingredients for the lemon herb vinaigrette, combine in a mason jar or other sealed container and shake, shake, shake it up! How easy is that? No food processor required. From there, you're taking the recipe of your ingredients and mixing them over a bed of lettuce (hmm… mixed greens from earlier this week, maybe?).
You should be using up the remainder of your ingredients today, so if you have any leftover veggies, now's a good time to toss them in your salad.
How did meal planning treat you this week? It sure is nice to come home and already know what you'll be making! For more information and a shopping list for the week, check out our intro to meal planning blog post.