Chili Lime Mango Chicken & Rice – Mango Meal Planning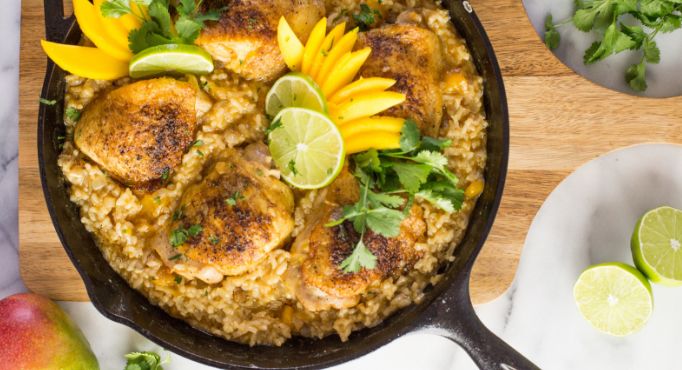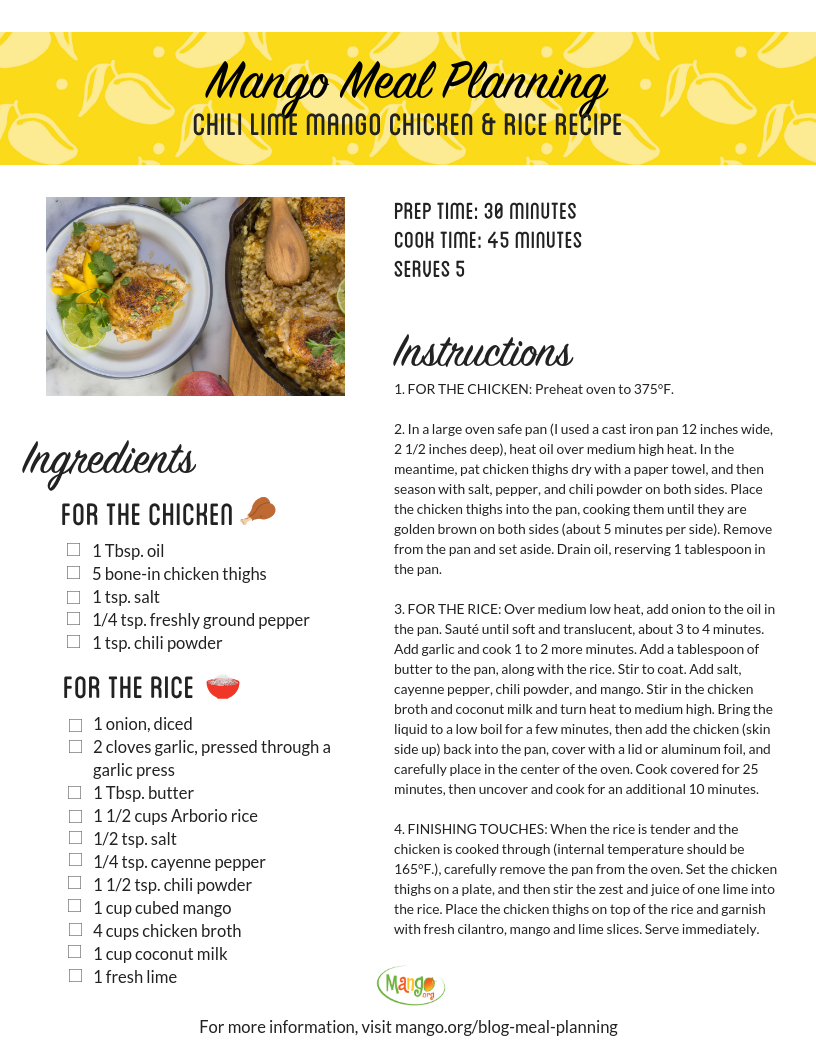 Up for a challenge tonight? Ok, we're being dramatic. This chili lime mango chicken and rice recipe is the most time consuming of the week, but it's really just from the cook time. The meal planning on Sunday cut out all the work of choosing the recipe anyway. You'll be happy to be eating this warm sweet and savory dish on these cool November nights.
With a kick of chili powder and cayenne pepper, the zesty sweet from the lime and mango is a welcomed flavor balance. Be sure you have a solid 45 minutes reserved for cooking. If you get hungry while you wait, just snack on some of those slices of mango that you're supposed to use as a fancy garnish.
This recipe is reusing a bunch of previous ingredients making it a simple one to pull together. This one has a whopping eight overlapped ingredients, including mangos, onion, cilantro, lime, oil, cayenne pepper, and salt and pepper.
What's been your favorite meal planned recipe for this week? For more information and a shopping list for the week, check out our intro to meal planning blog post.