Mango Peel in Cocktails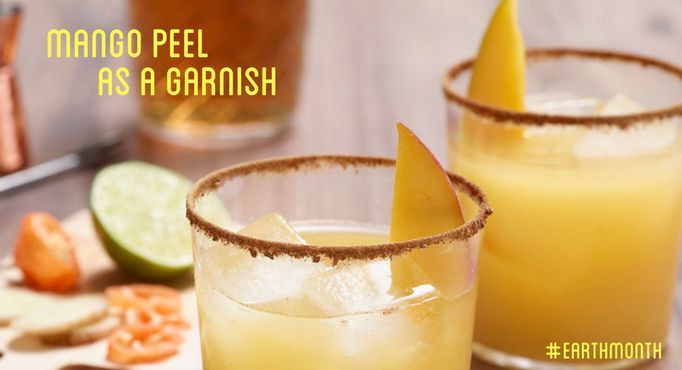 In an effort to be more eco-friendly when it comes to mangos, we're trying to using the whole fruit in our dishes! First up – using the peel. Some folks can be allergic to mango skin, so we recommend ensuring you or your friends don't have any allergies before trying these recipes. If you find that you do, have a non-allergic friend slice your mango and try composting the peel instead.
Unless you're pickling mangos, you likely won't be eating the peel. But it can be used as a beautiful garnish on drinks. Leave the peel on your sliced mangos for a fun hint of red, orange or green, in addition to that bright yellow mango flesh.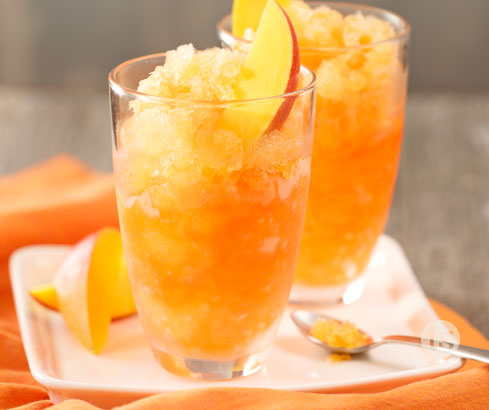 Photo from TastefullySimple.com
This frosty mango slush recipe from Tastefully Simple is the perfect summertime drink. With just three ingredients combined with mango rum, you'll definitely want to include some delicious slices of mango as a garnish. Leave on the peel for both ease and fun!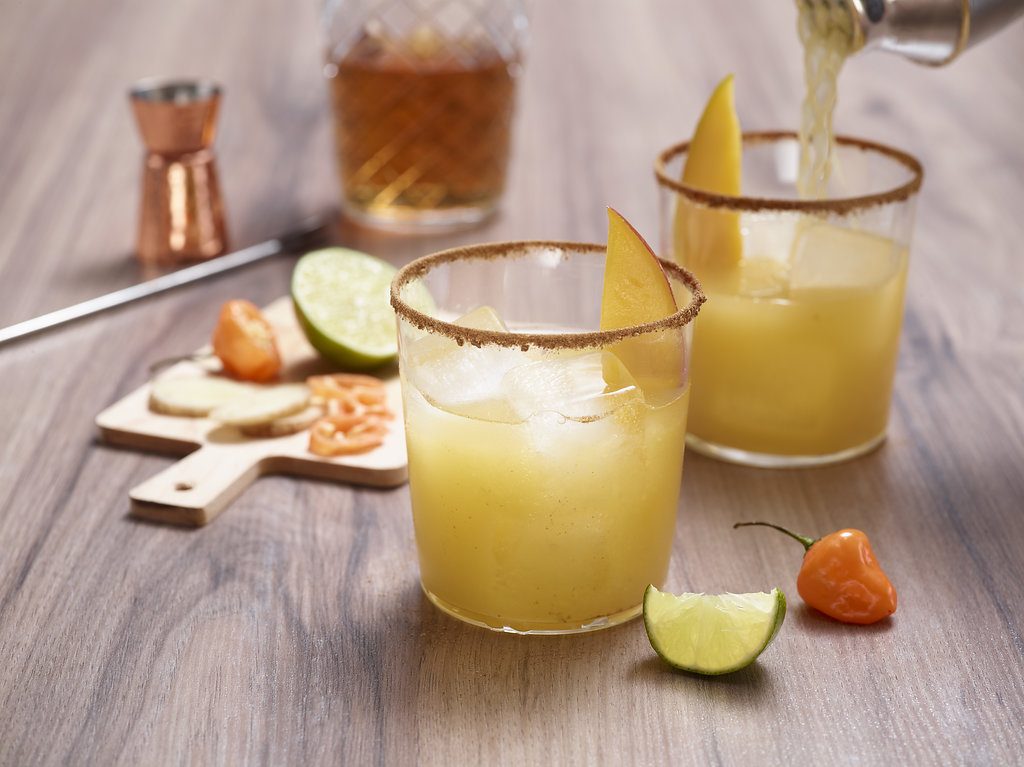 If spice is more your thing, try this mango spice and ice recipe. The sweet from the mango along with a special seven spice blend and ginger-habanero syrup make this a perfectly balanced spicy and sweet cocktail. Save some fresh mango slices from being pureed to add a finishing touch.