Watch us show you how to choose a ripe mango!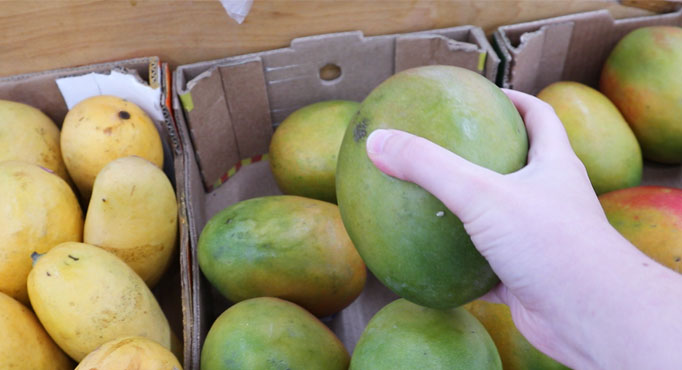 It's so easy to choose a mango when you know how. Watch the latest National Mango Board vlog for easy steps, so you know how to choose a ripe mango every time you go to the grocery store.
It's important to remember that external color isn't a good indicator of ripeness. When you get to the store, you're going to want to pick the mangos up and give them a gentle squeeze. If it's ripe and ready, the mango will have a slight give – sort of like an avocado or peach! When you cut into a slightly soft, ripe mango, the fruit will be a bright yellow or sunny gold color.
If you end up purchasing a hard, unripe mango, you can always continue to ripen it at home. Put it in a paper bag at room temperature and your mangos will continue to soften and ripen over the course of a few days. Of course, unripe mangos can always be enjoyed as is for a crispy, slightly sour experience.
Check back for even more mango fun on our YouTube channel.