Happy Mango Friendsgiving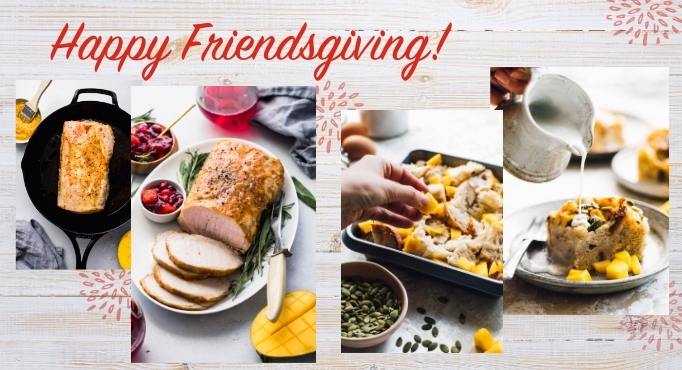 Did you know that in some cultures giving someone a basket of mangos is a gesture of friendship? This Thanksgiving, we want to celebrate the tribe who's kept you sane and gotten you through all that 2020 has thrown your way.
Our Mango Tribe came together for a virtual Friendsgiving, with three amazing mango recipes for the holiday table, no matter what that looks like this year.
Cheers to family, friends, good food, and drinks with this light and bright parrot mango punch! It's made with mango syrup and bourbon, plus cranberry and lime juices.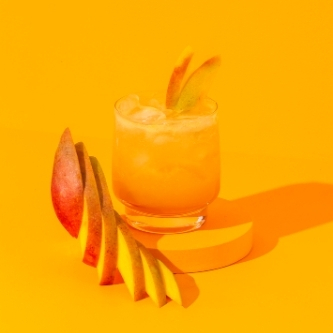 Looking for an easy main for a small group? Try this mango glazed pork loin with mango cranberry sauce. The tangy, mango glaze caramelizes perfectly and coats the pork and the mango cranberry sauce is a fun, delicious twist on traditional cranberry sauce.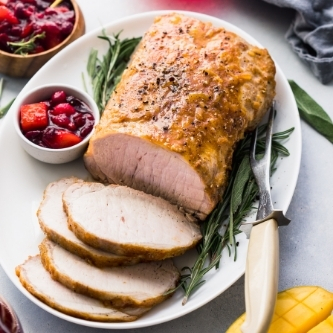 A delightful dessert, this sourdough bread pudding with mango and pumpkin seeds is an amazing combination in each bite. Check out the recipe for a tip for the easiest bread pudding sauce ever.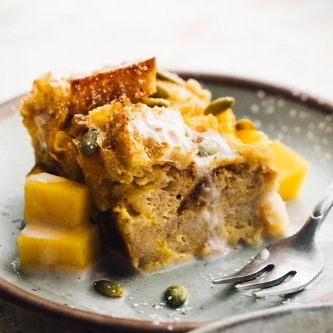 Find lots more great recipes for your holiday table here.