What's your favorite way to cut a mango?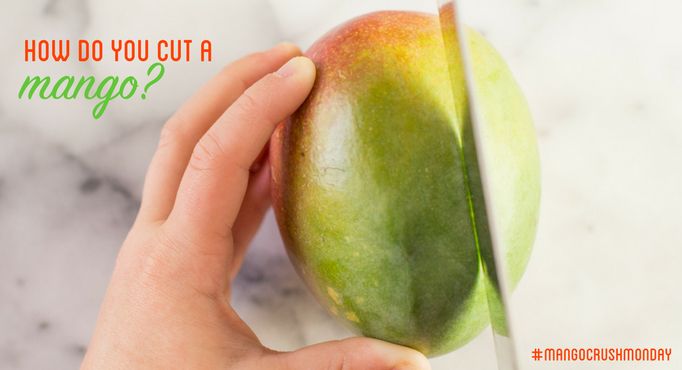 Most fruits are straight forward – you're either biting right in, peeling or slicing it up, or there is a very specific way to cut it (we're looking at you, avocado). But the mango is special. There are so many ways to get into this super fruit, and you get to choose which is your favorite. Which is your go-to mango cutting method?
"The Hedgehog" – Mango Dices
This is probably the most common way people cut up their mango, and it achieves near perfect cubes. It's an easy three steps – slice each cheek, dice the flesh, and scoop! If you skip the scoop, you can flip your mango cheek out to achieve the adorable hedgehog look.
"The Food Stylist" – Mango Slices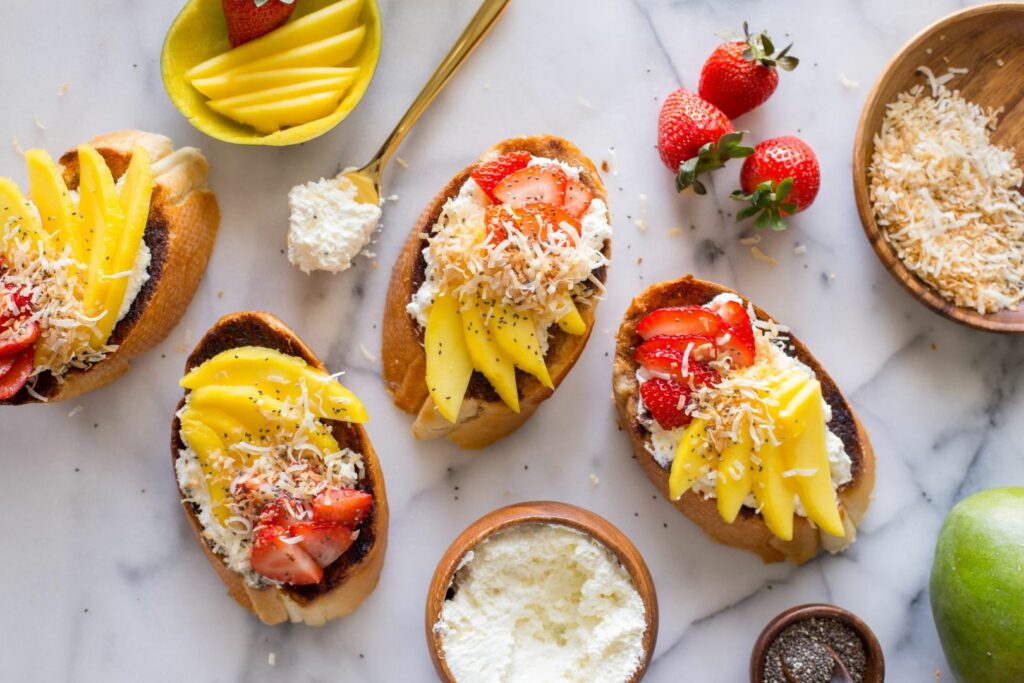 If you're looking to create Instagram-worthy mango dishes, you'll probably want to master this skill. By slicing the flesh horizontally and carefully scooping the slices out, you can create a beautiful fan of sunshine yellow fruit on your next mango dish.
"The Gadgeteer" – Mango Splitter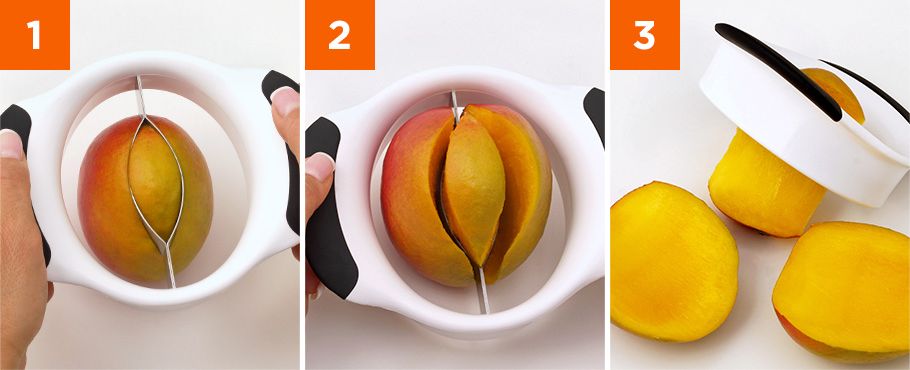 We all know those people – they love a good kitchen gadget. In the drawer with their garlic press and apple corer, sits the handy mango splitter. All you have to do is line the splitter up with the seed, firmly push down through the mango, and enjoy!
"The Innovator" – Using Your Resources
And the most creative way to cut a mango definitely goes to the glass cup method. After cutting the cheeks off like you normally would, just use a glass to separate the skin from the flesh. Sounds a little loco to us, but check out this "life hack" here.
No matter which way you prefer to cut your mangos, we're all winners in the end. When you're eating mango, you can't lose!