PLANT-BASED EATING WITH MEXICAN FLAIR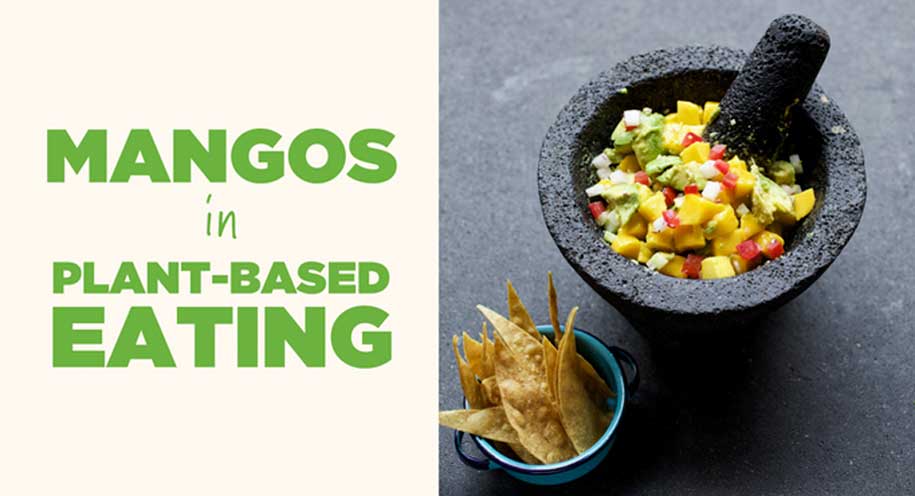 Plant-based eating—it's in the spotlight due to the potential health benefits of diets rich in fruits, vegetables legumes, and whole grains. And while plant-based eating may feel like something new, many cultures have eaten this way for thousands of years, developing plant-based cuisines that simultaneously nourish the body and excite the taste buds.
Mexican cuisine is a perfect example.
Noted for its abundance of legumes (think: beans), healthy fats (think: avocado), and fruits (think: mango), Mexican cuisine brings out the best of these good-for-you foods by combining them with flavor-forward spices, chiles, and other aromatic foods.
Available year-round, mangos bring a burst of tropical flavor and one cup of fresh mangos delivers 100% of your daily vitamin C. Here are some tips for incorporating mangos into plant-based, Mexican-inspired dishes.
1. BALANCE YOUR SIDE DISHES.
Mellow mango slides in and balances out the starch of rice, beans and corn. In your next bean salad, add slices of fresh mango for added festive flair.
2. ADD PLANT-BASED BENEFITS TO A MAIN COURSE.
Mango slices complement meals with animal proteins, too. The goal with plant-based eating is not necessarily to give up all animal foods entirely, but to simply give plant foods a priority on your plate. Mango salsa is great with chicken, pork and fish, the primary proteins of Mexico.
3. BRIGHTEN UP YOUR FAVORITE CONDIMENTS.
Mango's sweetness brightens the richness of creamy guacamole. Try it out for yourself in our plant-based recipe below!
Bring this article to life with this recipe and image from the toolkit:
Click here to get the printable version of this article.