Plant-Based Eating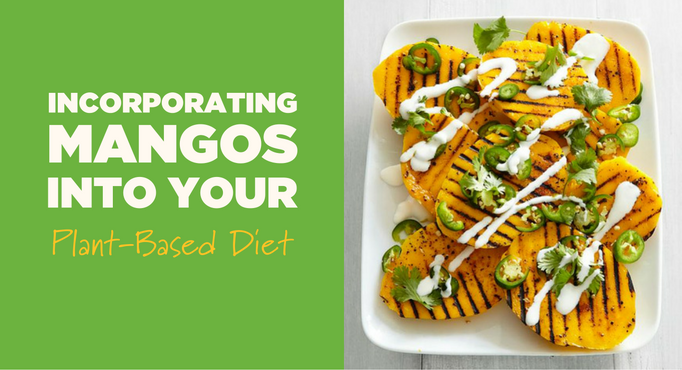 Eating meals centered on plant-based foods is making waves in terms of its health benefits. So much so, the newly released Dietary Guidelines for Americans has reserved special recognition for the benefits of plant-based diets. Many cultures – such as Mexico, for example – inherently prepare plant-based meals in a way that nourishes your body and taste buds simultaneously. Mexican dishes are known for their abundance of legumes, including beans, and good fats, like avocados. Of course, fresh mango is also a staple in the Mexican culture! Yes, the mango is very compatible with the spice and complexity of Mexican food.
Here are three ways you can incorporate mangos into your plant-based, Mexican-inspired dishes:
Balance out your side dishes.
The sweetness and texture of mango adds great flavor and balances out the starch of rice, beans and corn. Add some dimension to your next rice dish using mangos with this recipe.
Add plant-based benefits to a main course.
Mango slices complement meals with animal proteins, too. The goal with plant-based eating is not necessarily to give up all animal foods entirely, but simply to give plant foods priority on your plate. Mango Salsa is great with chicken, pork and fish, the primary proteins of Mexico.
Brighten up your favorite condiments.
Mangos yield a nice creamy texture when blended that work fantastically in homemade condiments. Try our easy Cilantro Mango Dressing to find out!
Keep up with us on Facebook, Twitter, Pinterest and Instagram for more mango recipe inspiration. Don't forget to visit mango.org/recipes for a complete list of mango recipes for every occasion. The taste takes you there!